Everyone keeps talking about release notes best practices… What about the worst ones?

What about the release notes that people get bored while reading -that people don't even bother to read?

Companies are getting used to the fact that some people do actually read release notes. However, still not fully aware of how to communicate with them, and they keep making some mistakes while writing release notes.

We want you not to be among them. Therefore, we will share those mistakes with you to ensure that you will fight against them.
Why are your release notes not being read?
Release notes are one of the best ways to communicate with your customers. However, few companies get this idea clearly. The rest? Rest is still writing release notes in a read-only format with no intention to communicate. The first and main reason your release notes are not getting the desired attention is that you write them to be read, not to communicate. On this basis, there are several mistakes that have been commonly made before and while writing release notes.
1. Making it an Afterthought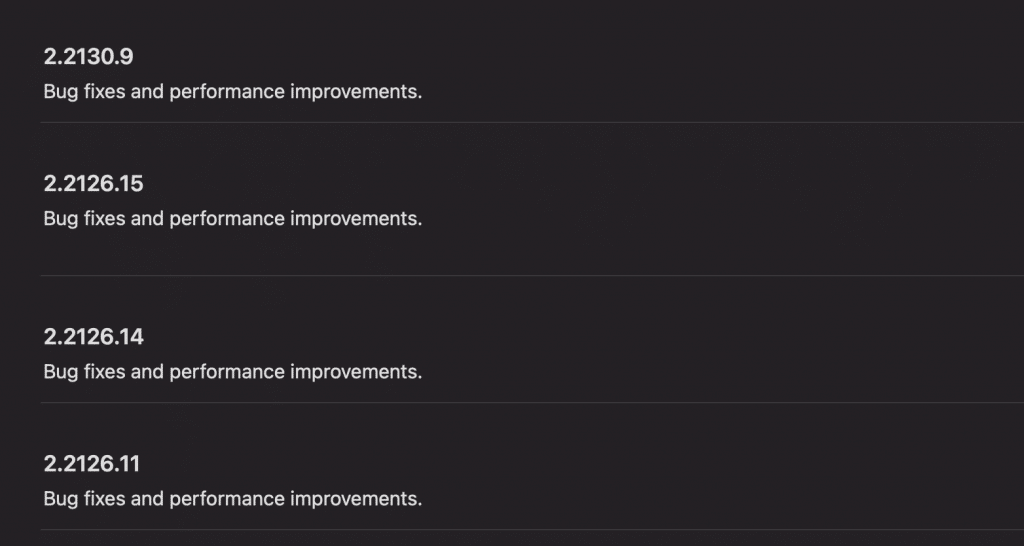 Writing release notes may sound simple. Therefore people keep putting them off until the very last minute. However, in real life, announcing product updates is as important as doing them. It requires communication skills, care, and attention to make your customers really read and understand them.

How to fight against making it an afterthought? Every time a product update will be published, give your Customer Success, Content, or Marketing team a task to revise and design it.
2. Using a Technical Language
We accept that release notes are mostly for announcing technical updates of the product or freshly improved features. I mean, they are about coding. However, you cannot use coding language to ordinary people -even to people who love coding. Remember that you are a human speaking to another human. People want to hear benefits -what they can do easily, quickly, and more efficiently.

How to fight against using technical language? Don't just tell people what improvement you have made; tell people how it will improve their experience with your product. Use simple language with simple explanations.
3. Writing too Long Release Notes
Another common mistake made while writing product update release notes is speaking too much but not telling enough. You must have seen release notes with updates like "Great news! It's a big day for us because we are releasing one of our biggest features yet. This feature has been requested a lot, and it's finally here." or "After hard work and time, our team improved your experience with various bug fixes and performance enhancements." Okay, cool. You worked hard, it is a very big day, and your point is?

How to fight against writing too long? Evaluate your updates well and give the necessary information without being too wordy.
4. Being too Funny or Creative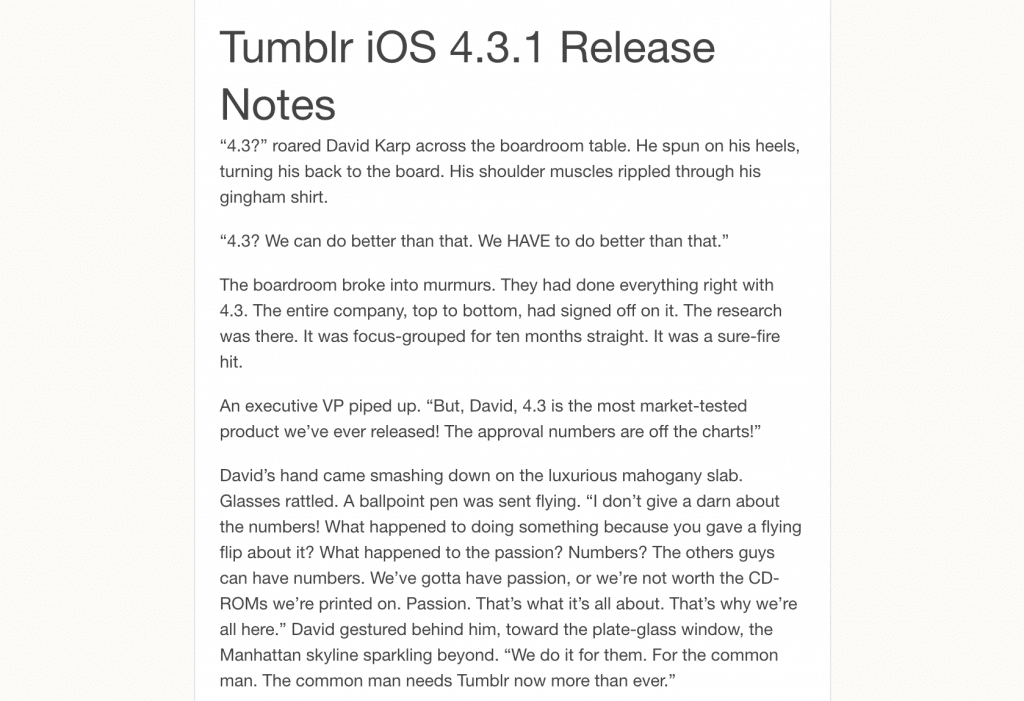 Of course, humor works like a charm in marketing. However, there is a thin line between being funny and being overwhelming. You are not Ricky Gervais, and your users have no ticketed audience. See, there might be non-native speakers who don't know Ricky Gervais, and sometimes it may be confusing for them. Your customers might not always appreciate funny approaches if it doesn't also provide any value about the product update.
How to fight against being too funny? Find the balance -make your announcements funny and useful at the same time. Take responsibility for your customers to communicate what benefits they will have with this product update at the end of the joke.
5. Lacking Reaction Options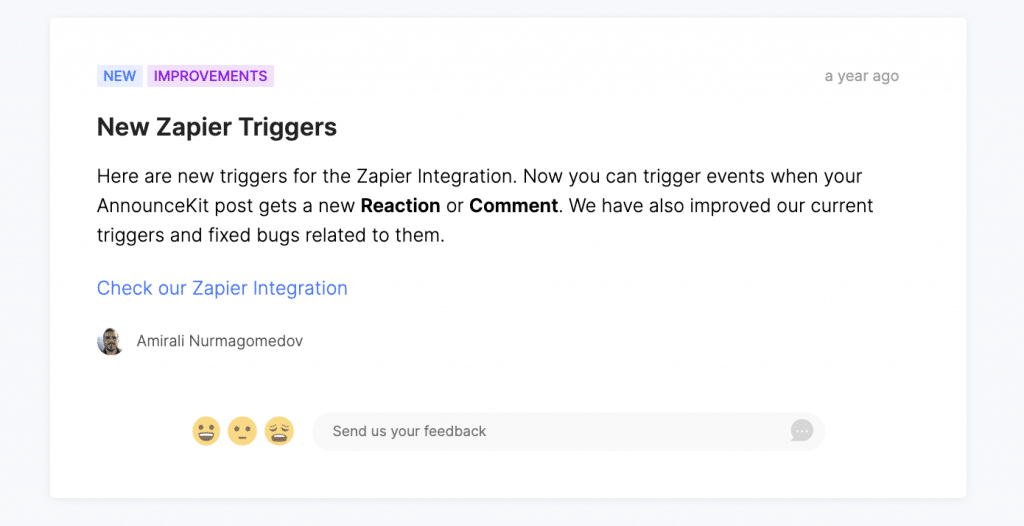 You make those updates for your customers, and therefore, you should also give them a chance to react. At the very beginning of the article, we mentioned that release notes are all about communicating with your customers.
How to fight against lacking reaction options? You should provide your customers with feedback options to learn how users feel about new updates. Allow them to respond by clicking on emoji or sending a comment directly. Let them know that their voices are being heard. Otherwise, you may find your company name on Twitter trends or Reddit communities.
Gathering some tips…
More and more people are now giving the necessary importance to writing a release note. It can be a complicated task, but it shows your care to customers. Updating release notes frequently can improve your customer engagement.

Show them respect without being too overwhelming. Our advice? Beware of worst practices and consider the following best release notes practices while writing them.
Don't use technical language; use language that can be understood easily by people
Remember that you are a human speaking to another human
Give the neccessary importance to announce them, and never put it off until the last minute
Provide your customers with feedback options to hear them back
We are not in a sit-com, don't be too funny to engage attention. Take your customers attention with the value of your product update
Cover image credit to Tony Bui https://dribbble.com/Tonybuifanclub_com