You must have visited a web page and seen a group of icons, popping windows, boxes, and bars. These are called in-app widgets.

In-app widgets are varying components that can be embedded in your webpage to display a piece of information, and they have become an important part of the UI strategy nowadays.

This article will cover the definition of in-app widgets, the ways you can use them, their benefits, and real examples.

Quick Setup, Easy to Use, and Many Integrations
Manage your product announcements from a single place and easily distribute them
across multiple channels.
What Are In-App Widgets?
In-app widgets are easy-to-use small components embedded on your webpage, web application, or phone's home to displaysmall amounts of data or mini-application views. They allow users to interact with an app and access certain information from apps without having to open the app itself.
Why In-App Widgets Are Essential?
They take a small space, but their benefits can be more than meets the eye. Widgets allow you to implement a piece of information from a specific app inside your web page or application. In this way, you can increase visibility,make your website more engaging, and improve the manner people interact with your website. In-app widgets lead your users to the information you want to display by presenting multiple ways to discover it. Therefore, we can say thatthey have become an important part of UI design and user experience.
What Widgets Are Used For?
In general, widgets typically can be grouped as follows;
Desktop Widgets
Desktop widgets are small components embedded on your desktop to display information that you may concern every time you turn on your computer. It may be for displaying the weather, the time, a map, a calculator, a notification, etc.
Mobile Widgets
Mobile widgets are also desktop widgets, but for mobile phones. These are used to maximize screen space use and make the device's home screen more useful. Commonly, these widgets display the weather, the time, a map, a minimal version of an app, etc.
In-App Widgets
In-app widgets embedded on your web page are used to display a piece of important information for your users. These widgets mostly provide users of the host page access to resources from another web page to see the rest of the information they received. These widgets serve such purposes as showing the latest news, announcements, advertising, support, offer, user comments, social media buttons, external links, etc.
In-App Widget Use Cases and Examples
Today, we are specifically covering in-app widgets. Therefore let's see some examples of in-app widgets and use cases.
Live Chat Widgets
Nowadays, it is almost impossible to see web pages without live chat widgets. It shows that you are putting effort into communicating with your users as much as possible. Live chat widgets even enable you to acquire potential customers and turn them into paying customers.
Intercom Chatbot
Intercom chatbot is embedded in your web page and enables you to start conversations with your customers easily.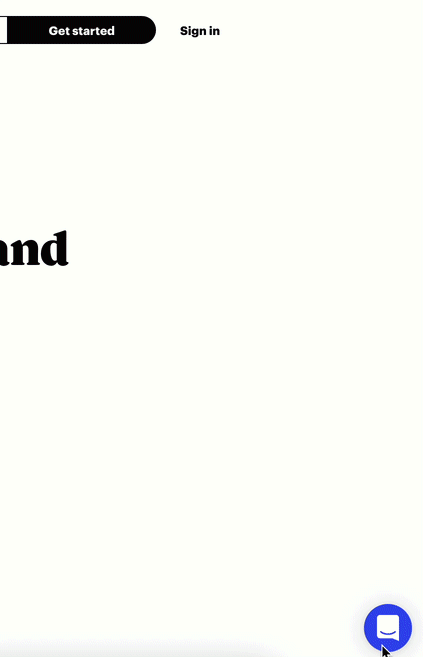 Hubspot Chatbot
Hubspot also provides you with a live chat widget to stay in touch with your users.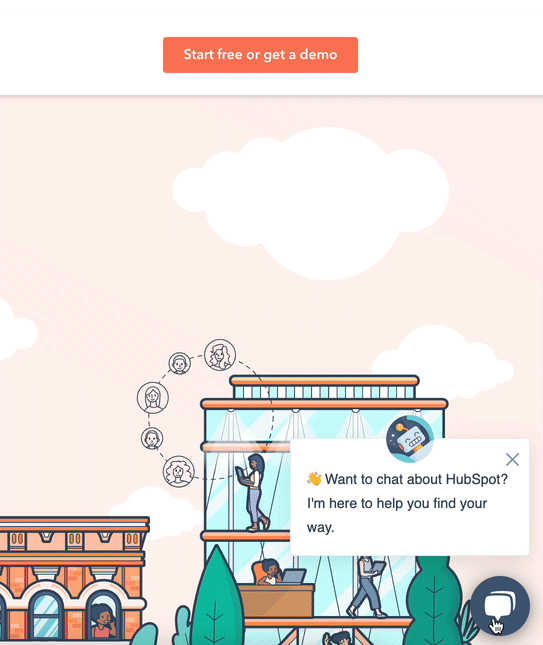 Announcement Notification Widgets
Announcement notification widgets are components that can be embedded in your webpage or web application that displays posts you created for your release notes. These widgets lead your users to your release notes and enable them to reach product updates, company news, and other kinds of announcements.
AnnounceKit Notification Widget
AnnounceKit enables you to create several types of announcement notification widgets to show your announcements with a rich feature set and content support such as images, videos, and embedded documents.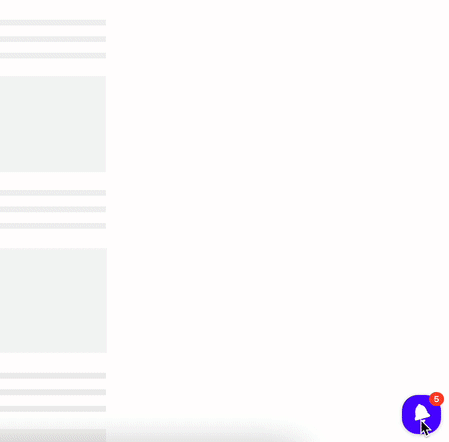 Feedback Widgets
Feedback widgets are small buttons that encourage users to give feedback. Place your feedback widget on your page where it is familiar and discoverable—no need to hide the feedback option in the depth of your page.
Qualtrics Feedback Widget
Qualtrics empowers companies to capture and act on customer feedback.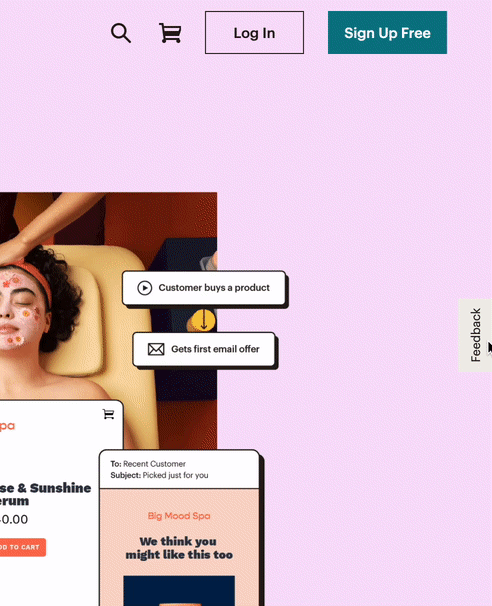 Social Media Widgets
Social media widgets are an easy and quick way to lead your users to your social media accounts.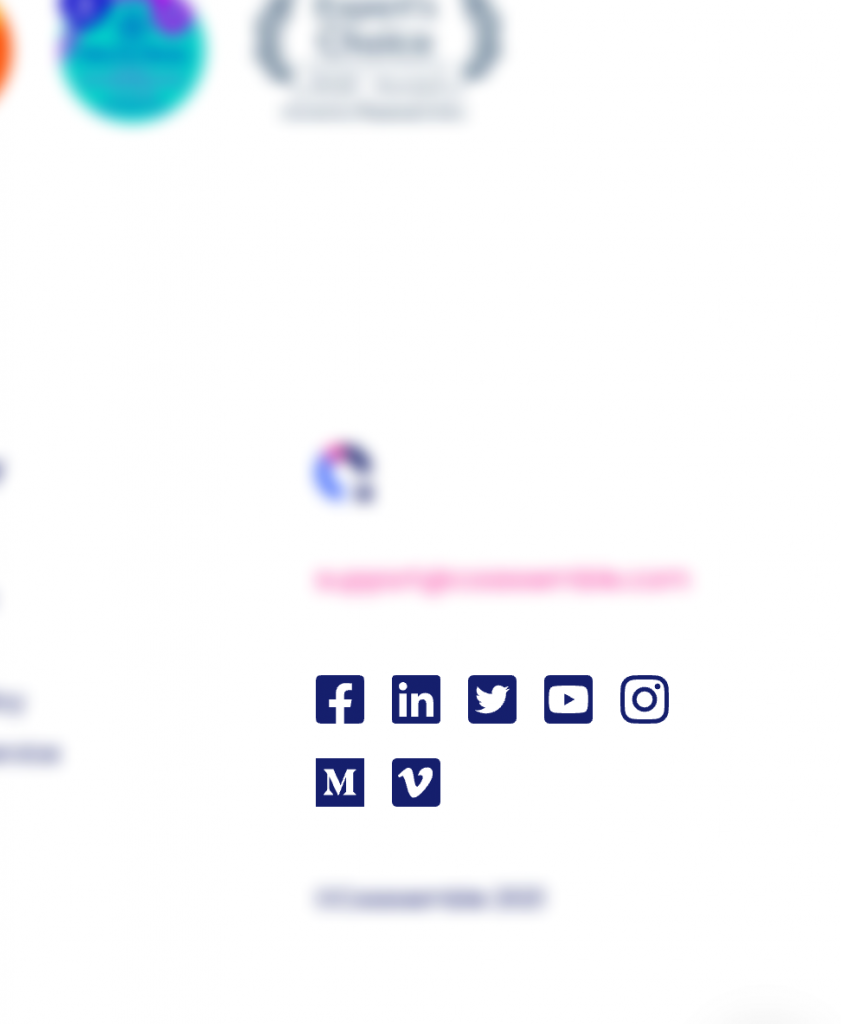 Advertising Widgets
Advertising widgets are popping-up windows that promote a product or service. No need to surprise; advertisement is now everywhere. You can use these widgets to promote your product.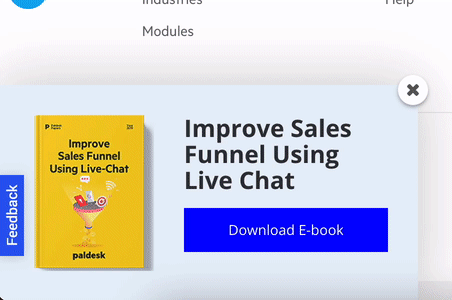 Offer Widget
Popping up offer widgets are also used commonly across a variety of promotions.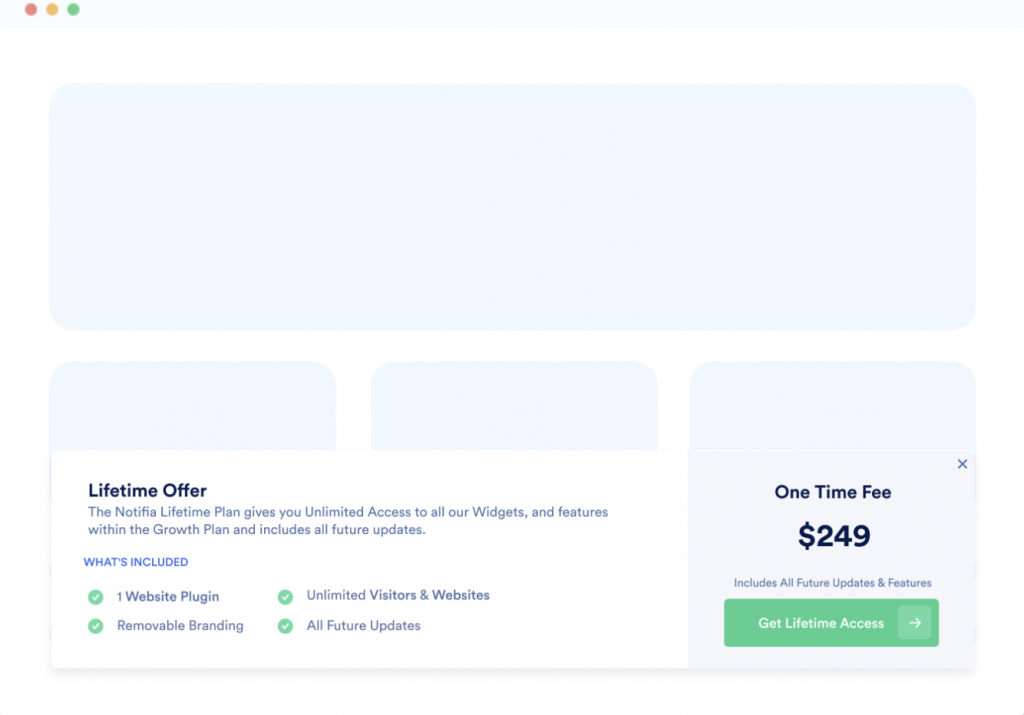 Final Words
In-app widgets are small friends that sit on your page to display information. You may think these little friends as useless, but they are more than how they look. In-app widgets together enrich your web page and improve your UI strategy. So, if you are looking for a way to boost your web page and customer experience, widgets are the perfect fit for you.

There are some other ways to improve customer experience… Feedback is one of them! Check our previous article, "How to Ask for Feedback? 7 Smart Ways to Collect Customer Feedback to Improve Customer Experience" to learn more.