What is User Segmentation?
User segmentation is the division of the marketing for a product or service for the groups that are holding the same basis.
So, user segment groups are groups of users who share similar characteristics like industry, numbers, products, locations, gender, age, preferences, demographics and many others. Since these characteristics can be very different, it is normally hard to define what type of marketing should be addressed to who. But there are some groups out there sharing some common characteristics. This is why each segment is treated with a different marketing strategy than the other. So this idea gave the way for user segmentation, especially for the marketing departments.
4 Main User segmentation types;
· Demographic segmentation
· Psychographic Segmentation
· Geographic Segmentation
· Behavioral Segmentation
In the SaaS industry, smaller segments and their targeted campaigns are very successful. Customers and users are more responding to these types of marketing than the average non-targeted marketing campaigns. Considering this, segmentation can be extremely beneficial for your SaaS business. It will allow your marketing department to niche-focus marketing messages and it can implement specifically tailored marketing strategies to each user segment, in other words, a group of people with some characteristics. The basis of a few parameters will define the segments and these parameters are crucial for the marketing department to decide the marketing strategy.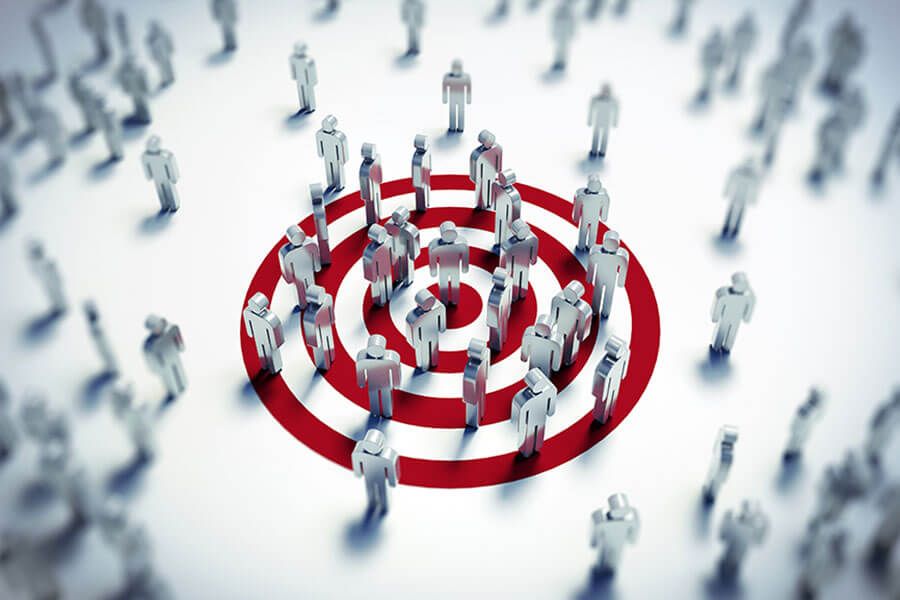 How is User Segmentation Useful in the SaaS Industry?
User segmentation and targeting might become your best communication channel with your users, depending on the specific user segment. Each user segment works differently, and they should be evaluated and tested by the marketing department. Because some segments might work well with email marketing, but others might work well with other types of mediums. In any ways, segmentation is very useful in the SaaS industry, since it brings the below valuable impacts for your SaaS.
Most Useful Impacts
Here are some key points for your SaaS business to understand the impact of user segmentation:
Customized messages are hugely important for users since they feel appreciated and included. This is why segmented user base is helping product and service to be improved in terms of effectiveness. If you wanna dive into more aspects of the personalization matter, you can have a look at our blog post Why Personalization Matters for Email Notifications.
Some types of segmentation can help you to determine the pricing options for your product or your service subscription. It can also make customer surveys easier.
Research and development are closely related to segmentation. If your business and marketing department focuses on one specific segment of users, then innovating new products or services become Easier. Since the well-informed needs and the requirements that are needed for innovating and announcing the new product services can be derived from user segmentation.
User segmentation makes way for personalized marketing tools for a specific period of time. Limited and specific duration marketing campaigns can be very cost-effective if the company deploys segmentation. This can also reduce your expenditure on SaaS marketing.
Relationship of your business with its users is important in the SaaS industry. So, with SaaS user segmentation, this relationship can be transformed.
These key points are important for marketing departments of the SaaS businesses to understand the impact of segmentation. The marketing departments in the Saas industry have the tool to use it, combining with marketing trends occurring in the market. Check out our recent post on best 2021 SaaS marketing trends for more ideas.
User Segmentation – What Should It Look Like?
We learnt what the key factors are for user segmentation and why it is important not only for your business but also for your marketing department. But How do you use customer segmentation?
User segmentation should be measurable. The segmentation parameters should be accountable and be able to provide a set of enough data to analyze.
User segments should be addressable. Effective marketing comes from the specifically defined segment for your user segmentations.
Your user segmentation should also be consistent in order to be effective in the marketing strategy defined by the marketing department.
User segmentation can be affected by external effects. So, segmentation can also have the necessary flexibility to ensure the reliability of the insights.
Churn Rates in Segmentation
Church rates can be used as a parameter to define the user segmentation characteristics. Also, if the customer or user is likely to churn, this can help the marketing team to brainstorm the success rate of customer initiatives.
Marketing departments are generally knowledgeable on customer understanding and their objectives, along with product knowledge and expertise. In this way, they can use the right internal resources, as well as customer success software to understand key insights from the user behaviours. Statistics and trends of user behaviour will lead to right churn rate predictions. One of the easiest user segmentation can be achieved with a user age parameter. Long-term users and short-term users have different needs. Also, user age can also mean the implementation factor. Some users might need more time to engage with your product or services.
Conclusion
SaaS user segmentation can be an effective tool for your company to ensure growth and revenue as a return. Micro-segmentation and technological advancements are going to be accelerated in the future and it holds great potential for SaaS businesses.
Segmentation means understanding your users, and it is really important for marketing effect. Because users can understand if you value for them and understanding users is the most essential element of marketing strategies. Useful on many levels, you can make great use of it, with a broad marketing strategy or for smaller objectives.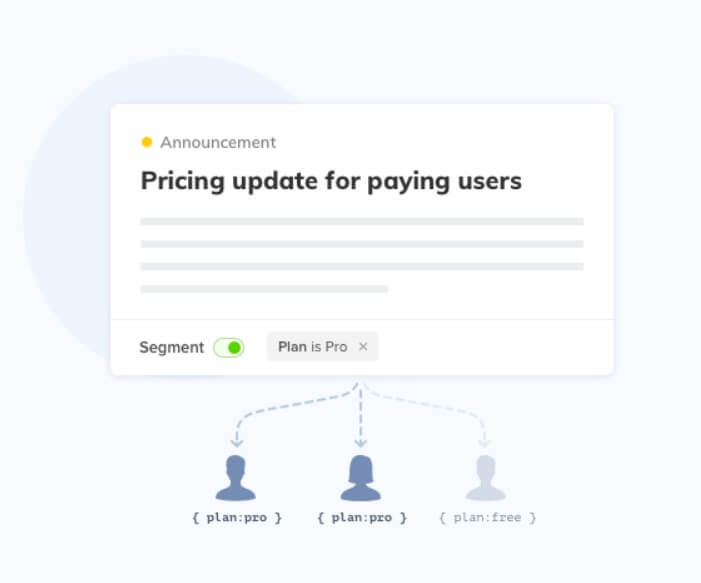 As a SaaS product itself, AnnounceKit also deploys user segmentation as a means for making relevant and on-spot moves at the right time. Check our our other features to make the most out of segmentation in your product updates department.
Recommended article : How to Make Announcements Interesting?
You can read our previous post on https://announcekit.app/blog/how-to-be-successful-at-saas-email-marketing/