How to get client testimonials? This is a very determinant and critical question for every SaaS product and company.
Your client testimonials are your native advertising tools. You don't need to spend as much money as you spend to advertise to use these testimonials. You just need to know how to collect your customers' testimonials effectively.
Yes, we provide practical answers to critical questions. After years of experience with SaaS products, I realized that some methods of how to get client testimonials are more effective than others.
If you're wondering how to gather client testimonials effectively, I swear you are in the right place! 🎩
How do you get clients to give testimonials?
Before answering this question, there is one more important point you should know. Before asking your users for testimonials, you need to know which users you will reach and when will reach them.
For example, it may not be the right move to request a testimonial from a customer who has just completed the onboarding process. Because they haven't benefited enough from your product yet or they may not know the product features fully.
Identifying users who have spent a long time with your product can be a good place to start. Users who know all the advantages and disadvantages of your product always leave better testimonials. Because they are more eager to give testimonials.
Do I need permission to use customer testimonials?
If you want to use your customers' testimonials, you need to get their permission. Company details are proprietary information and not every customer may want it used. Asking your users for permission before using their testimonials is both legally safe and reassuring that their information is in safe. It is the right time to answer the question of how to get client testimonials? 😎
1) Wait for your clients to spend time with your product to ask for their references!
If you want learn how to get client testimonials, it's important that you wait until the end of the project to interview or survey. Your customers will have clearer ideas as they spend time and experience with your product.
Asking for references in the early stages of the project or while the project is in progress may seem a bit strange. Your client may not have experienced your work in-depth enough to conduct a detailed and accurate review, or may not be feeling all that optimistic about the project at that stage.
Waiting until the project is complete gives you the best chance of getting a helpful and detailed reference that you can use to market your business effectively.
These products are outstanding examples of success in creating surveys. You can reach more accurate questions by examining sample surveys related to your field. We continue to find answers to the question of "How to Get Client Testimonials?"👇
2) Real evidence is the best friend of persuasion: Case studies 🤓
Case studies are an incredibly effective way to get testimonials from clients as they provide detailed and specific information about how your product or service has helped them. This can be much more believable than a general reference. Moreover, case studies are great answers to how to get client testimonials.
When you create a case study, list the reasons why the client was successful. You can also convey the ideas of your customers directly. Be sure to include any relevant data or statistics that show the positive impact of what you're doing.
If possible, prepare case studies with clients from different fields. A great way to show that your product is doing well in many industries! This will show potential customers that you have a wide range of experience and can help them no matter what problem they face.
Do you have question marks about writing a case study? Are you not sure where to start? We have great content about writing an influential SaaS case study. Don't waste your time and read it!
3) Create testimonials by filming videos with your clients 📹
Another method to impress your potential customers is the reference videos you will shoot together with your customers.
First, make sure you have a clear idea of what you want the reference to be about. It should focus on a specific product or service you offer and be tailored to your target audience.
Next, reach out to your best customers and ask if they're willing to provide a testimonial. Make it easy for them by providing a list of questions to answer. You can even send them a short script to follow.
Finally, film the testimonials. You can publish this video on YouTube or upload it to your website. I assure you this is an effective marketing method. 🤓
4) The fastest, cheapest, and easiest way to get client testimonials: emails! 📧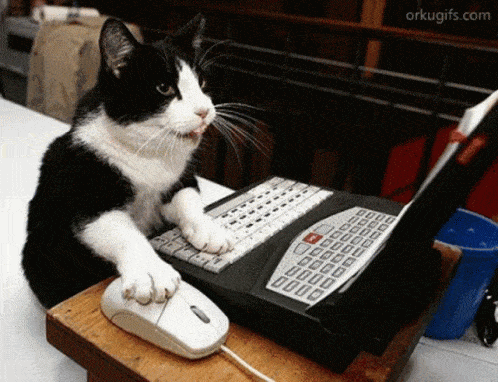 Requesting references from your clients via email is one of the simplest and fastest ways. You can explain how important their feedback is. Personalizing these emails makes your users feel valued.
If you create a template, you don't have to spend minutes every time you reach your customers. You can also offer various promotions to encourage your users to leave a testimonial.
One of the points you need to pay attention to here is not to send multiple emails to your non-responding users. It's not good to overwhelm customers to get references. 🙂
Testimonial request email template 👇
When you search the internet, you will come across many email templates. In addition, some SaaS products also generate testimonial request emails for you. You can easily find testimonial templates freely by taking some time. 👇
[name:],
We at MYCOMPANY wanted to thank you for the partnership we have with [company:]. It's been great to work together with you on achieving your goals.
I noticed that you've now reached the goal we set for our cooperation. We'd love to hear your honest opinion on how you've liked using [product:] so far.
We'd very much appreciate it if you would be willing to review us from the survey below! It takes under one minute, and you can do it here: [survey_link: Open survey].
Congratulations once again for reaching your goals! I look forward to seeing what you'll able to achieve next. Let me know if you have any questions about submitting a testimonial.
Kind Regards,
-MYNAME

This is a pretty simple testimonial request email template. 👆 You can customize your mail theme according to your own product and the service you provide.
If you want to get customer testimonials, one of the best places to start is social media. Look for posts where people are talking about their positive experiences with your business. You can also search for hashtags related to your business.
When you find some potential references, reach out to the owners of those references. Thank them for their kind words and ask if you can use them on your website or on your own social media. Most of the time, customers will respond positively to this request.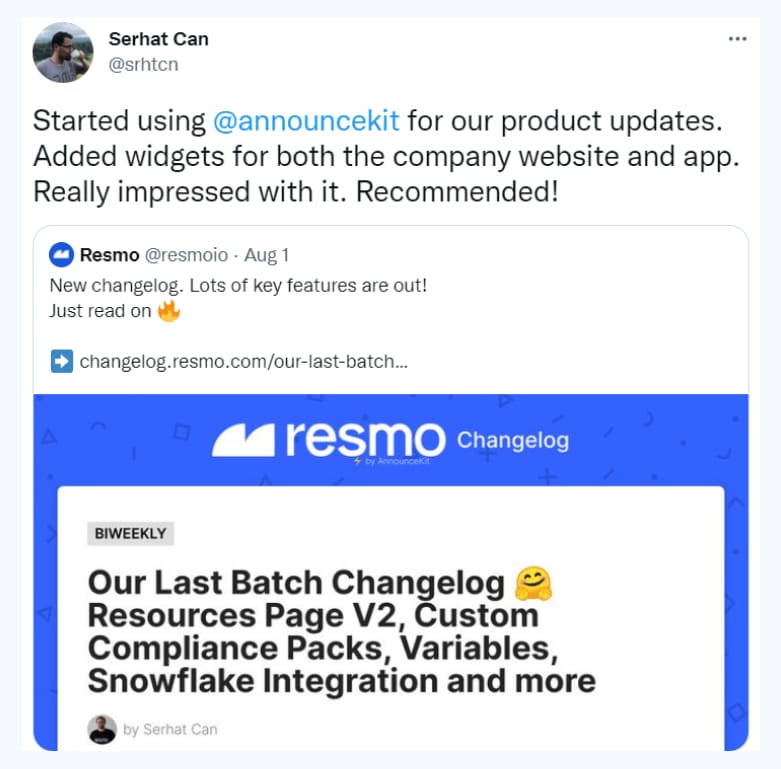 Getting referrals from happy customers can be a great way to build trust with potential customers. When people see that others have had positive experiences with your business, they will be more likely to try you out.
6) Collaborate with your partners in your B2B business
If you are doing a business-to-business business, your customers are companies. It has a very valuable meaning. Your customers are conscious customers who know what works with testimonials. Why don't use this opportunity?
For example, we use many SaaS products as AnnounceKit. Some of our customers are also the products that we use. In short, we use their products. They also use our product.
If you have clients like the example I mentioned, you can collaborate on whether you can write testimonials for each other.
Since both parties are teams doing business in the industry, by leaving useful references, you present persuasive content for your potential customers.
Client testimonials examples ⭐

Real examples always give better results. Here is a few examples of our customer testimonials for real client testimonials examples! 🚀
Bonus 🔥
We provided effective answers in 6 steps to the question of how to get client testimonials. Another issue that is just as important as testimonials is feedback. Testimonials are great tools for impressing new customers and promoting your own product, but feedback comes into play when you want to gather insights from outside the team to improve your product.
As a bonus, I'm going to recommend a great SaaS product to help you collect feedback: here's VoteKit!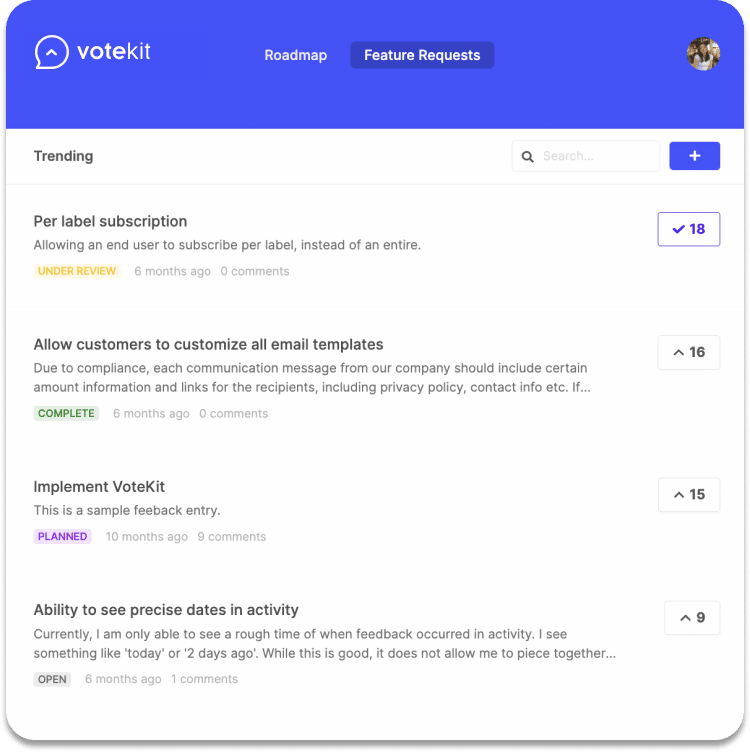 First of all, VoteKit has a pretty quick and easy setup. Without wasting much time, you can start using the product and start collecting feedback. We are in 2022 and time means everything! Do you want to know more about VoteKit? 👇
Here are some outstanding features of VoteKit:
Product feedback boards 📋
Create your product feedback board to manage all customer feedback in one place. In this way, you can see the big picture thanks to the product feedback boards
In-app customer feedback widgets 🚀
Engage visitors with eye-catching feedback widgets that allow you to collect customer feedback directly from your website. This way, you can engage your users and collect more feedback than you normally would.
Idea Upvoting 🔼
Let your users vote for their favorite feedback and get valuable data to prioritize. In this way, some feedbacks will gain importance and you will be able to give priority to this feedback without thinking about it.

If you want to continuously improve your product and take a competitive position in the field you serve, you will need to give importance to feedback. Most of the time, you will decide on the new product features that you will develop. However, sometimes feedback from outside the team will be precious and will bring a different perspective.

Feel free to visit VoteKit for more! 🤓
Wrapping up 🌯
Asking your clients for testimonials doesn't have to be difficult as you think. By following these six strategies, you can collect high-quality testimonials that will help boost your business.
From sending out survey questions to recording video testimonies, there are several methods here that will work for you. So get started today and see how quickly you can start collecting positive feedback from your happy customers.