The current development of software as a service (SaaS) and its market share fascinates developers and everyone involved in technology. Everything looks positive so far, right?
Well, let's talk about the facts. Especially in recent months, many SaaS companies have laid off their employees and downsized. NFT marketplace OpenSea has announced that it will lay off 20% of its employees, despite operating in a new and popular field.
As companies with high market share make decisions to downsize, many new players continue to enter this highly competitive SaaS universe.
Companies are reducing their budgets, which means they will be more careful with their spending.
Moreover, you need to focus on increasing your sales, as the number of competitors you will compete with is increasing day by day.
So how do we do this?
Let me tell you the answer: You will need effective SaaS marketing strategies to increase your B2B sales and maintain vertical growth!
What is SaaS marketing and why it is so crucial?
The purpose of marketing has not changed since the 1900s, when it first emerged. The main goal is always to develop a product, promote the developed product, and reach the targeted sales figures thanks to these promotions.
It would be funny to expect a digital product to be marketed using traditional methods. You may see an ad on a billboard for any shampoo brand, but not a SaaS product on a billboard.
SaaS marketing strategies are used to attract new customers and sell SaaS products with a focus on digital channels and content marketing.
It's time for austerity for companies

The downsizing of many companies means that they will spend their budgets more carefully. If you have a company with a B2B business model, this may affect you.


You must be the survivor among the gladiators

The increase in the number of companies producing SaaS products means that your potential customers will have more options.
All this means one thing: you need SaaS marketing strategies that will lead you to success in the digital world where competition is getting more and more competitive day by day. Let's sail towards these strategies and learn great tips! 🐱‍🏍
5 SaaS Marketing Strategies to Boost Your Sales
1. Content marketing
Content marketing is one of the most popular and common marketing strategies used for the B2B business model.
Creating a blog page where you will produce original and relevant content about the SaaS product you want to sell can be the first step in your marketing efforts.
Do you know how Google's search engine works? Let me summarize briefly:
When you search for a word in the search engine, digital spiders begin to crawl through hundreds of thousands of pages.
It navigates through all pages of a website and checks for relevant results.
It then scores and lists sites hosting relevant results based on various factors.
If you have given the necessary importance to the subject of SEO, your blog page may appear in the first place as a result of the searches made.
It would not be enough to produce original and relevant content. The speed of your page, its design, the use of creative images, and bounce rates, all of these can affect the performance you will get from your blog page.
Examples will tell us more:
AnnounceKit aims to attract new users to the blog page using its content marketing strategy. In this way, users who visit the blog page turn into potential customers. You don't expect me to tell you the percentage of users we have gained thanks to the blog page! 😏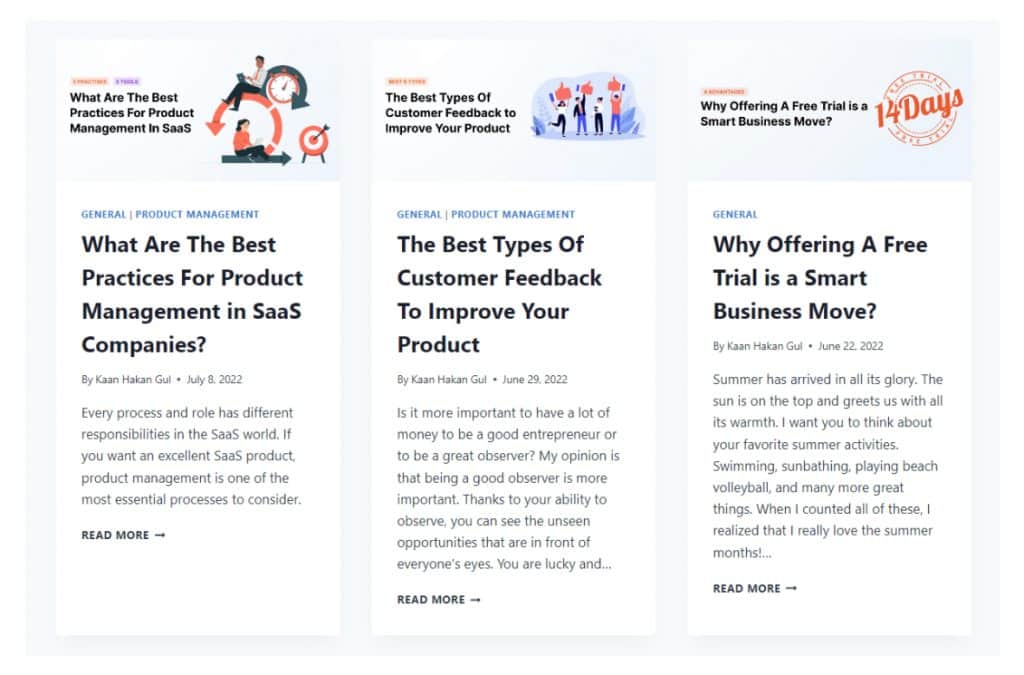 HubSpot is an American developer and marketer of software products for inbound marketing, sales, and customer service. They also use content marketing strategies aggressively.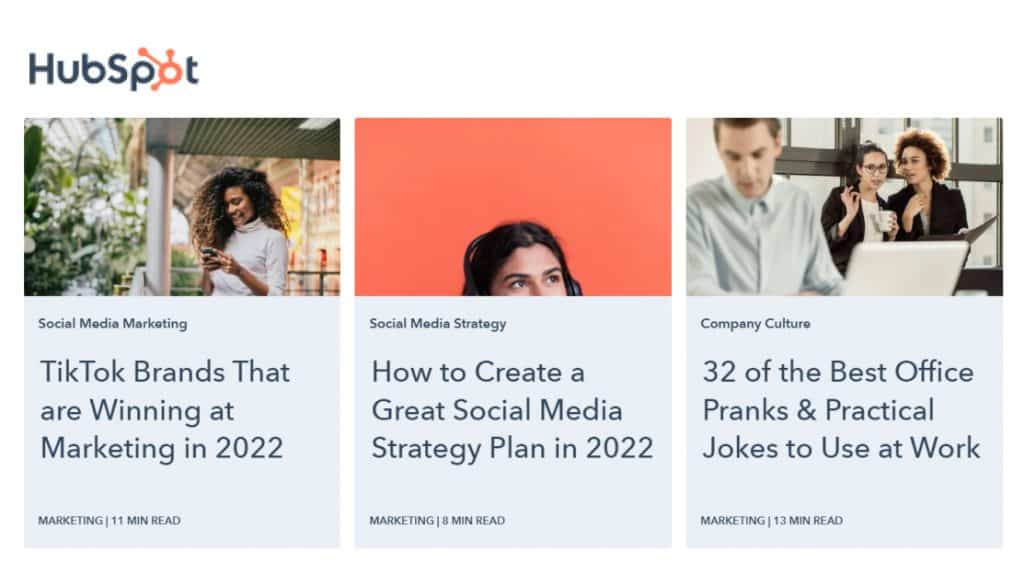 2. Offer free trial for your customer
If you want to convince companies to buy your SaaS product, you should definitely present the free trial option. Today, cars in the same segment have similar features and users know what to expect when they drive those cars.
However, if you want, you can test drive the car you want to buy. Why shouldn't there be a trial period for SaaS products?
After a user or a company starts the free trial, they use your product for the period you specify. During this time, they will decide whether your product will be useful by using all the features it provides.
If you have a well-educated support team and can support your users when they need them, you will be more likely to sell your product.
I recommend that you set a free trial period of at least 14 days so that users can understand your product. I've talked about the things you should do so far, now I'm going to talk about something you should definitely not do while providing a free trial! 👇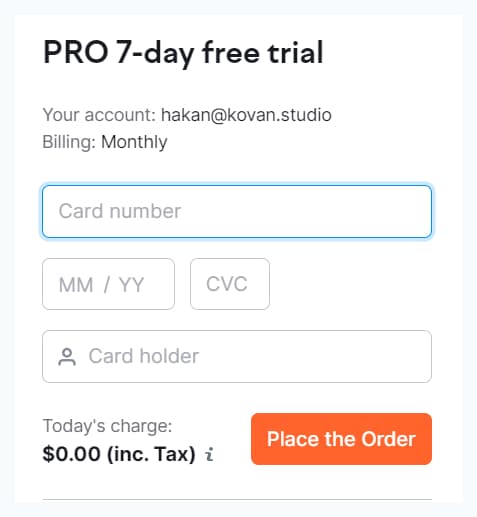 As a user, the most important thing that influenced my decision when starting a free trial is whether my card information is requested. Some brands won't let you start your free trial without your card details.
When I encounter this situation, I immediately start looking for alternative products. Requesting card information before seeing the product seems a little strange to me and I think it distracts the user from the brand. 🤷‍♂️
3. Provide different plans
The pricing and features that you will offer to your users in the packages will be effective in the decision-making processes of your users.
Focus entirely on the needs of your users when determining the features that the packages will cover. Gathering most of the features into the most expensive package to sell the higher-priced packages can annoy your users.

If you develop a user-friendly product instead of selling the most expensive package with little tricks, you can easily earn the profit you want.

SaaS marketing strategies may sound complicated, but once you start thinking like a user, you'll realize that small moves get you bigger.
4. Personalized customer experience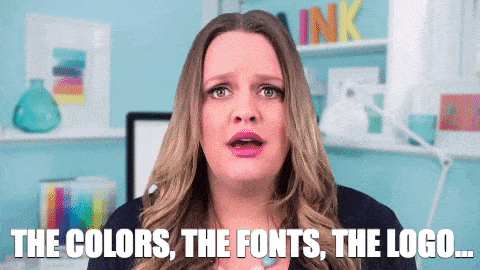 The most important part of personalized customer experience is design. When you make your designs in accordance with scientific data and current trends, you complete another piece of SaaS marketing strategies.
I will touch on more than one point! Let's start with UI design, which is our first stop.
UI Desing:

Let's say a new user starts a free trial and starts using your product. The first thing he/she will have an idea about is the design. Because before you start using the features, you welcome your user with your UI design.

You should be careful when determining images and colors in your UI designs. According to research, you make your decision at the end of the first 90 seconds after entering a site. In addition, among the factors affecting your purchasing decision, the highest percentage belongs to colors with 60%.


Design Customization

If you want to create a good customer experience, you can add options for your users on some topics. For example, you can enable your users to personalize your product as they wish, by providing themes, colors, and visual options on some pages.

You don't need to provide more than one option on each page. The personalization options within the applications will make the users feel special. Users who feel special = happy users = more sales! 💸

There is one more SaaS marketing strategy. Then, we will be ready for the raised sales rates!
5. Email Marketing
When the e-mail marketing method is set up correctly, it gives effective results, but the most important thing you should pay attention to is not to send the same e-mail template to everyone.
This means dividing your list into different groups based on factors like customer type, purchase history, or even location. By segmenting your list, you can send more targeted and relevant emails to each group, which can lead to more conversions.
Another crucial thing is using effective call-to-actions (CTAs) in your emails. Your CTAs should be clear and concise, and they should persuade the reader to take the desired action. For example, if you want someone to sign up for your free trial, your CTA might say something like "Start Your Free Trial Today!"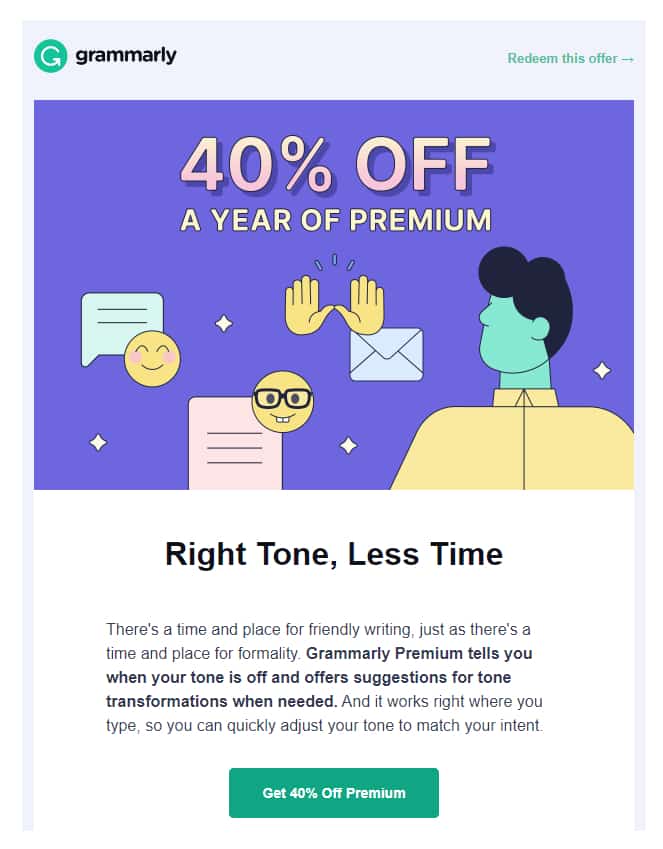 By following these steps, you can build an effective email marketing strategy for your SaaS company and get one step closer to your targeted growth.
For more information about email marketing, check out this article!

We focused on SaaS marketing strategies with 5 different tactics and learned new information with examples. Are you ready for the final shot?
Final Shot 🤹‍♂️
B2B SaaS marketing is constantly evolving, and what worked last year may not work this year. That's why it's so important to stay on top of the latest trends and strategies.
If you want to boost your growth in 2022, try implementing some of the proven B2B SaaS marketing strategies on this list. From content marketing to email marketing, there's something here for every SaaS company.
Invest in your future today with effective SaaS marketing strategies and start implementing these growth-boosting strategies right away! 🚀

Quick Setup, Easy to Use, and Many Integrations
Manage your product announcements from a single place and easily distribute them
across multiple channels.