Promoting a product? Sounds familiar… Dozens of static tips, strategies, tactics…

What about promoting a Saas product? It has nothing to do with being static.

The modern marketing world is a basket of strategies and full of conventional techniques. However, Saas marketing is a whole different thing. When it comes to Saas, the uniqueness is in its nature!

In this guide, you'll find some remarkable answers to "What are 5 strategies to market a SaaS
product?"
What Is SaaS Marketing And in Which Way It Differs from Other B2B Types of Marketing?
It is about marketing for SaaS companies, apparently. But, you haven't even heard half of it.

SaaS marketing focuses on marketing subscription-based SaaS products rather than marketing
physical products or one-time purchases. So, creating an atmosphere for long-term customers is at the core of SaaS marketing. It is not about marketing a product; it is about maintaining trust!
| Traditional B2B Marketing | B2B SaaS Marketing |
| --- | --- |
| Long Sales Cycle | Short Sale Cycle |
| Short-term Customers | Long-term Customers |
| Selling a Product | Selling an Experience |
How Big Is SaaS Market?
The SaaS world is a never-ending roller-coaster. As long as people keep changing, the demand for software will be snowballing.

In 2020, the world of Saas companies had started to grow substantially with the need for digital engagement. In 2022, it will go far beyond and be of vital importance for every single company, their success, and even for their survival. In this respect, recent data from Gartner shows that the market demand has dramatically been rising since 2020 and the Saas market is expected to reach $145 billion in 2022.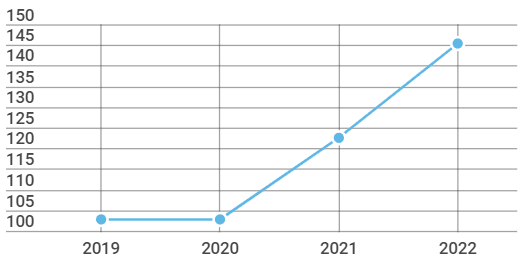 How to Compete in a Crowded SaaS Market?
While there is a growing industry and a huge level of competition out there, how do you make your brand unique in this world?

It is not just about why you exist in the market, but how you exist in the eyes of your audience –potential and current customers. To be honest, there are at least 10.000 other SaaS and Micro SaaS companies serving the exact same purpose with similar pricing, similar content, or the same features JUST LIKE YOU. So, do not just be in the game, but it is time to do some more market analysis and customer development!
What Are 5 SaaS Marketing Strategies to Market Your Product?
1. Long Term Value of Your Members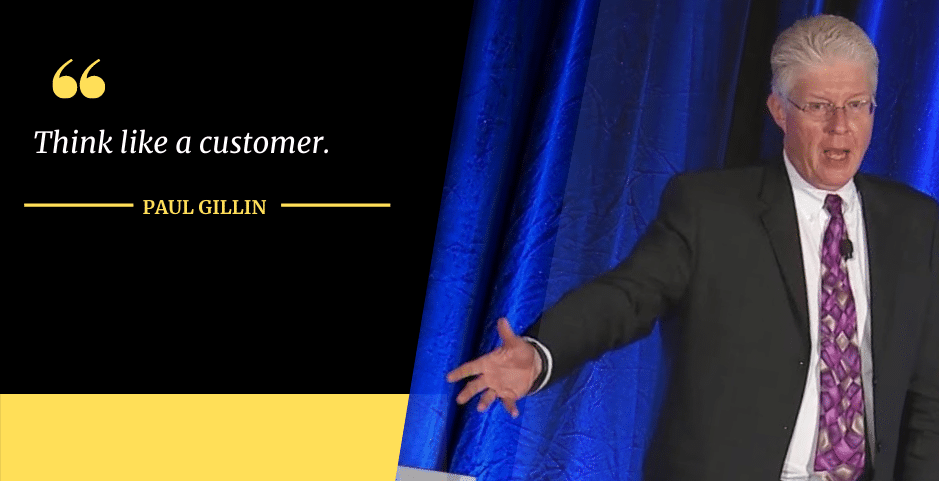 The first thing that you should do is being your own customer. Ask yourself what would I expect from a SaaS product? What kind of tools, features, or widgets I would like to see?

Saas marketing is mostly about long-term customers. Once a customer gets in the game, consistency gets involved. SaaS companies should never treat the customer as an E-commerce shopper. They shouldn't aim for a one-off purchase; on the contrary, they are responsible for maintaining continuity. The only way to prevent churn is by selling a long-term experience, not a service or product.

It is essential to offer the right service plan to the right customer! It would be a waste of time to try to put the wrong puzzle piece where it does not fit. Similarly, it would not work even if you provide countless services to the wrong customer. You need to meet the expectations, not more or less. In this respect, pricing charts become more of an issue. The more packages you offer, the more attraction you get!
2. Offer a Free Trial and Custom Plan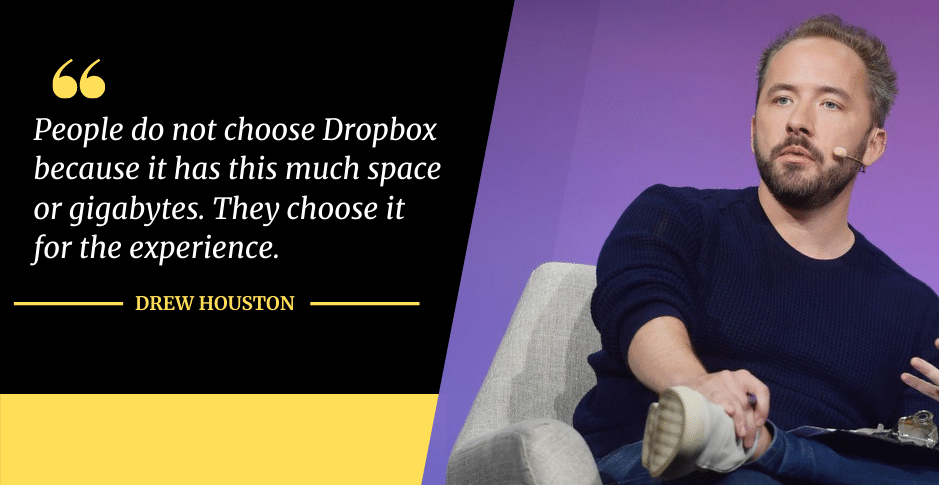 Free Trial
Needless to say, every customer loves a free trial… The key of your customers' hearts is a sample of your product. By doing so, you would eventually make them paying customers!

There are several free models: Trial version with credit card information, 30-days free trial, or freemium model. So, give your customers the opportunity of testing. No such opportunity will remain unanswered!
Custom Plan
Saas companies –especially Micro-SaaS companies should keep in mind that customers value service plans that provide them a personal customer experience. Offering personalized plans with custom pricing and customizable content will stand you out. Customers love to be given special interest. Personalization will eventually lead to more sales and subscriptions.
3. ChatBot: An Innovative Tool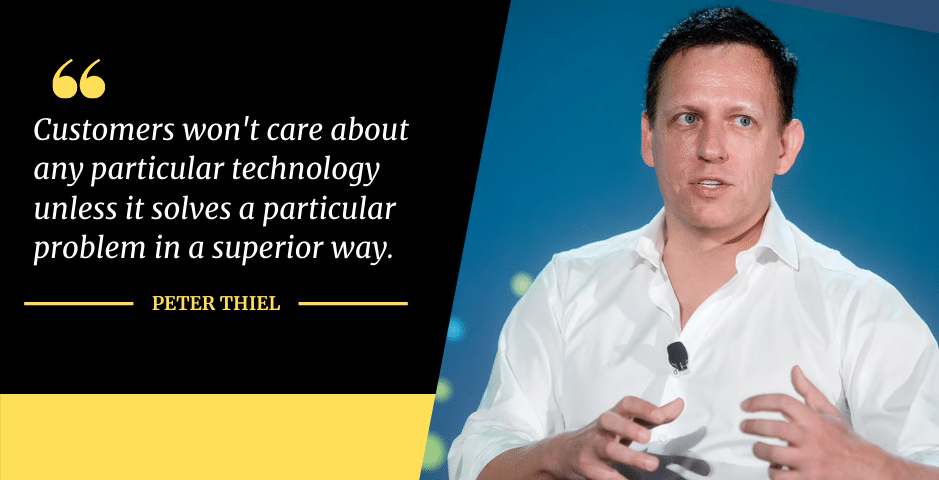 Marketing for SaaS companies gets better and better with creative tools. Chatbot or live chat, in other words, is a genius way of taking attention while understanding what your customers expect and require. It helps SaaS companies to interact with customers quickly and efficiently. This kind of technology minimizes the time you learn about your customers, their intentions, preferences, and a lot more… By doing so, you also minimize the time they come back to you.
Getting a reply from an authorized person or well-developed AI technology in under 10 minutes! Tell me something more powerful… I guess you cannot.
4. Content Marketing and Social Media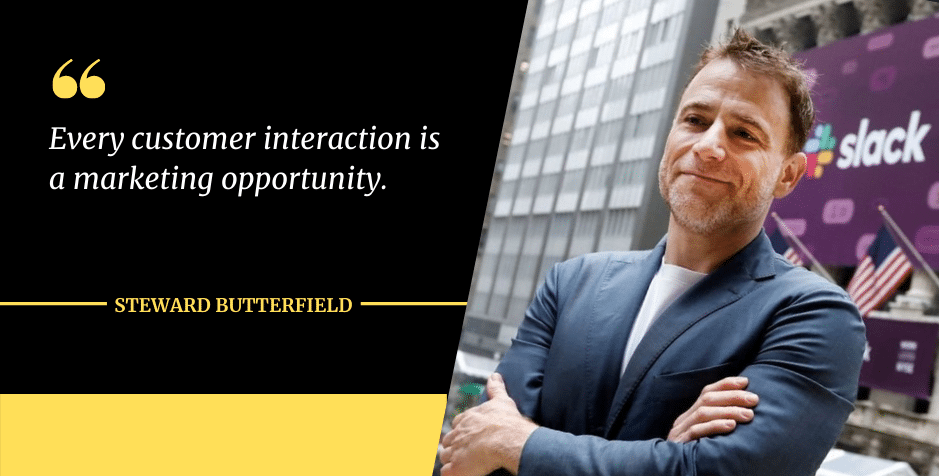 Every single business is a potential customer for B2B SaaS companies. So, leave the old marketing strategy of dictation and replace it with conversation. Imagine this as a chain, an organic SaaS blockchain! Creating a digital environment to interact with your customers and revealing more about your mission eventually become an organic SaaS marketing in which you do not even get involved.

Never underestimate a single customer interaction!
Content Marketing
Start with setting some SaaS content marketing goals. You should define your value, decide your content type and then distribute your content to your audience.
Social Media
The most common but the most powerful way of SaaS marketing.

Why?

When you use social media right and efficiently, attracting and engaging your target audience to your SaaS product will become easier. Each blog and social media post or newsletter will increase their trust and the likelihood they'll become customers. Being organic is the key factor in that sense. If you don't seem like marketing your SaaS product to customers but seem like having an interaction with them, they automatically come to you.

There are three objectives to use social media for marketing your SaaS Company;
Build a Strong Presence: Your name, your face, and your SaaS service… Your overall existence on social media platforms will make history.
Attract New Customers: Introducing the features of your SaaS service and posting about your upcoming projects will encourage your audience to become a customer.
Please the Existing Audience: Linking your blog posts, success stories or informative guides will give your customers a sense of development. No one wants to be apart from a developing world!
5. Multi-Tenant Architecture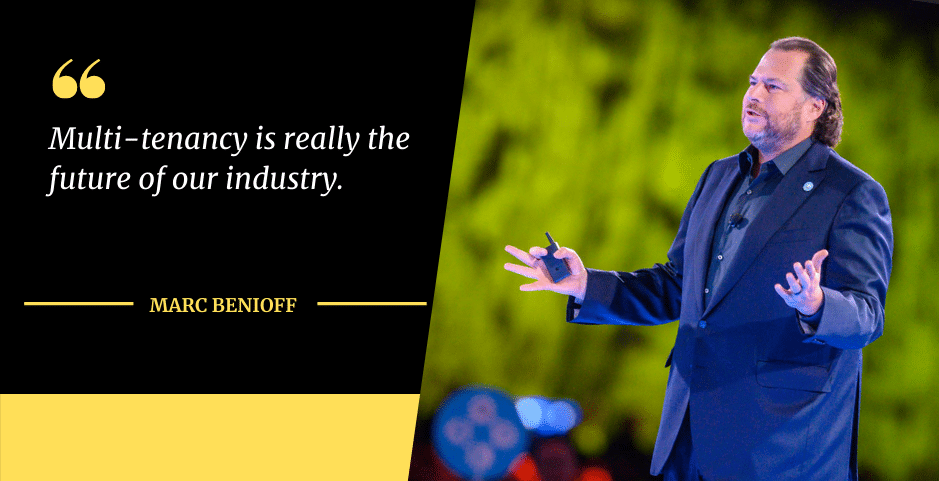 As Marc Benioff stated, is multi-tenancy really the future of our industry? Open to discussion. However, with its affordable cost and easy integrations, it may become a great way for attracting more customers and make your SaaS marketing plan better. While there are many benefits of single-tenancy like security and customization, multi-tenant architecture is rapidly growing with its effectiveness in recent years.

By this means, some cloud platforms and SaaS companies have been jumping to this adoption. More of them should be a part of this world to promote their service!
What are some benefits of multi-tenancy?
Security: Multi-tenant architecture may seem unsecured. However, it was actually designed to prevent tenants to see each other's data.
Low Cost: Many customers mean sharing the rent and expenses. In this way, it becomes more affordable and therefore more preferable by the customers.
Integrations: Integration becomes easier as the cloud environment in the multi-tenant architecture allows it.

As we've discussed, there are specific needs of a SaaS company. Success in SaaS Marketing is all about strategy and plan. Having clear tactics and knowing your target audience will make a hit!

By following up on these 5 SaaS marketing strategies, you can make a difference in this big growing market. Do not underestimate the power of free trial, social media, or multi-tenancy. If you ask what our favorite strategy is, we would definitely say content marketing!

With great content comes great power! Always remember what some successful founders said. Their experience will inspire you in a way.
You may also check How to be Successful at SaaS Email Marketing in 6 Steps? if you would like to learn about email marketing.