Timing on sending Net Promoter Score (NPS) surveys is crucial.
That's why you should always send your surveys on Thursdays at precisely 4:01 pm.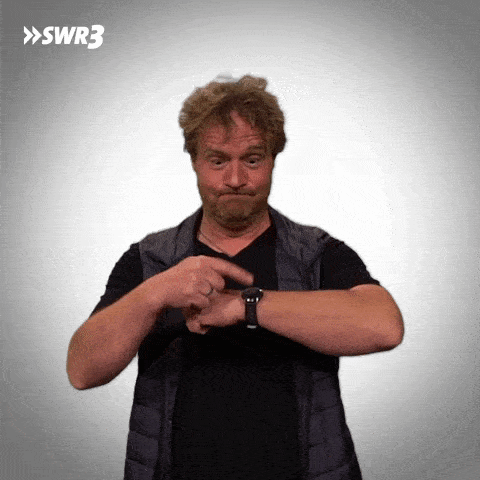 Well, not exactly…
That approach is antiquated and doesn't consistently provide the informative data you need to know how your company is being perceived by your customers.
Stop approaching NPS surveys the old way and concentrate on strategies that work! Start sending surveys consistently at strategic times using a variety of platforms.
But what are those strategic times?
We'll discuss when and how often to send both relational and transactional surveys so your business can experience maximum profit from your customers' feedback.
Table of Contents

Simple-To-Implement Net Promoter Score Software
Manage and launch data-centric NPS campaigns – a perfect
solution for growth-minded companies
When Is the Best Time To Send NPS Surveys To Receive Results?
The timing of sending NPS surveys can impact the quality and quantity of the responses.
There may not be a perfect time to send surveys, but there is probably a better time to send them than other times.
If you send them too early, customers might not have enough experience to give a quality response. If you wait too long, you might miss the ideal response window because important details may have been forgotten, or the customers' initial emotional response has begun to wane.
In the end, knowing when to send out NPS surveys depends on several factors, including initial user onboarding/activation and user activity.
What's even more important than timing is the ability to maximize the number of people who provide feedback.
That's why Announcekit should be your go-to for all things NPS. You'll be able to take advantage of your wider customer base, via an easy-to-implement widget, to garner the most valuable responses.

Simple-To-Implement Net Promoter Score Software
Manage and launch data-centric NPS campaigns – a perfect
solution for growth-minded companies
Depends on User Onboarding/Activation
Deciding on the best time to send an NPS survey depends on the stage of customer involvement and the kind of activity you're trying to get a clear look at.
If you're attempting to gauge how quick and easy a customer's onboarding experience is, it may be best to send an automated survey immediately after activation.
Or it may be ideal to wait several days or even a month after activation to send a survey once the customer has had a chance to experiment with your service.
Depends on User Activity
NPS surveys can be effectively used when considering user activity. These types of surveys will typically be sent after the user has engaged with your service by either making a purchase, using a product, or engaging with customer service.
These surveys that are prompted by user activity triggers can provide valuable information your company can use to improve products and services.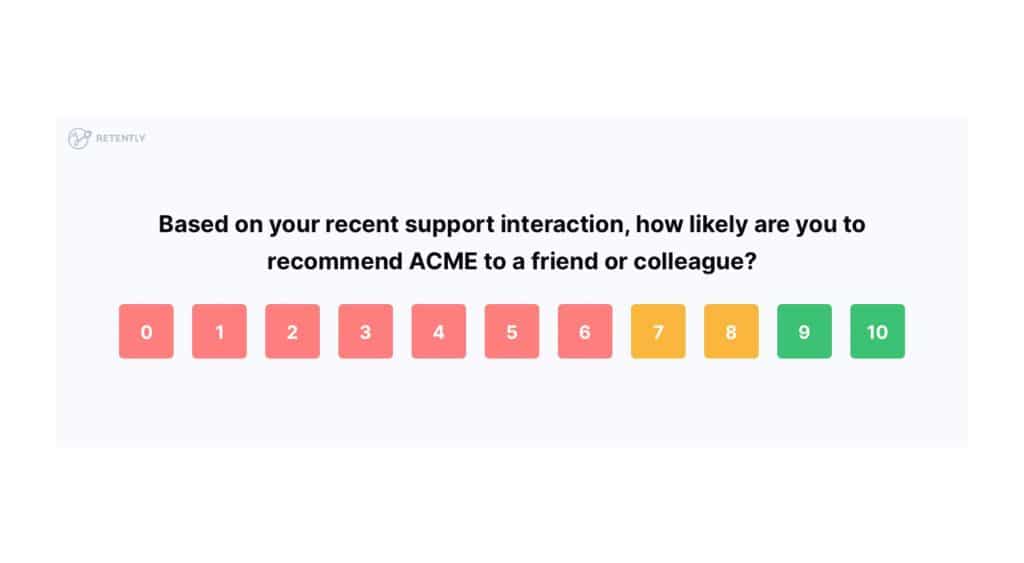 How Often Should You Send an NPS Survey?
There's no one-size-fits-all answer to this question.
The frequency of sending NPS surveys depends on factors like:
How often you introduce new services or products in your business
How long it takes for a customer to use your product or service to see the value
The type and purpose of the survey
When To Send Transactional NPS Surveys
Transactional surveys should be sent shortly after a purchase is made or a service is rendered, which may be within 24 hours or up to 10 days after the transaction.
Timing is crucial.
When receiving feedback on a product, you'll want to make sure the customer has time to receive and use the product.
When sending a survey for other services like tech or customer assistance, send the survey while their experience is fresh in their mind. This will help your customers know you value their opinions and want to improve their experience with your company.
Though each company's services and needs are different, here are some general guidelines to consider when timing the dispatching of your transactional NPS surveys:
Within 24 hours for transactions like:

Doctor's appointments
Customer service resolutions
Appointments for basic support calls

Within 3 days if the product can be downloaded or used immediately
From 7 to 10 days for products that need to be shipped, unpacked, and used
Examples of When To Send Transactional NPS Survey
Not sure when to send a transaction NPS survey?
Consider these examples to help you decide what works best for your company and the transactions you may elicit:
During the onboarding process – Whether onboarding is self-service or includes customer support, send a survey shortly after the customer has been onboarded and has reached the activation stage.
After customer service transactions – Your company offers online chat support with customer representatives to solve technical problems or customer questions. Send out a survey immediately after the issue has been resolved.
After receiving an online order – To learn how a customer feels about the product they've received, wait a few days to send the survey to give the customer time to try out the new product.

Simple-To-Implement Net Promoter Score Software
Manage and launch data-centric NPS campaigns – a perfect
solution for growth-minded companies
When To Send Relational NPS Surveys
Relational surveys are sent to measure a company's overall relationship with its customers and can be sent at any time. Ideally, sending relational surveys three or more times a year may help to increase customer retention.
Consider sending relational surveys every three, six, or twelve months to allow your relationship with your customers to develop.
To keep your customers responding transparently, stick the these suggestions to help avoid survey fatigue:
Send surveys about 3 months before contract renewal.
Send surveys 2 to 4 weeks before a product or business review.
Send surveys shortly after high product usage.
For annual surveys, send them at the same time each year.
Examples of When To Send Relational NPS Survey
Even though relational NPS surveys may be sent less frequently, they don't need to be long and involved. Even annual surveys can be brief, requiring a minimum time commitment on the part of customers.
For some ideas on when to send relational NPS surveys, consider these examples:
After a free trial without commitment – Send a survey 3 to 5 days after a free trial to those who canceled or didn't subscribe to the paid version.
Around contract renewal – To gauge customer satisfaction and loyalty, send a relational NPS survey around three months before a contract is up for renewal.
After a new feature or upgrade – For customers who are regularly using your product, check in on their experience by sending a survey three to five days after an upgrade or new feature launch.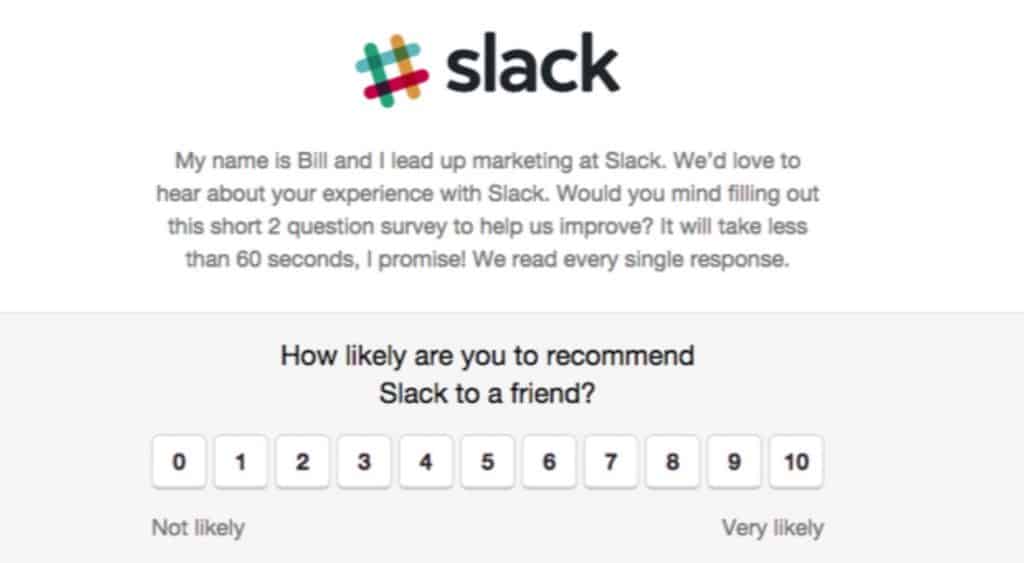 Do NPS Surveys Work?
While NPS surveys don't tell you what customers specifically think about your product or service, they do provide valuable feedback about their satisfaction and loyalty.
There are many ways companies can gather feedback, but NPS surveys are particularly adaptable because you can customize the questions and the timing of your survey to get the feedback you're looking for.
The Old Way of Collecting Customer Feedback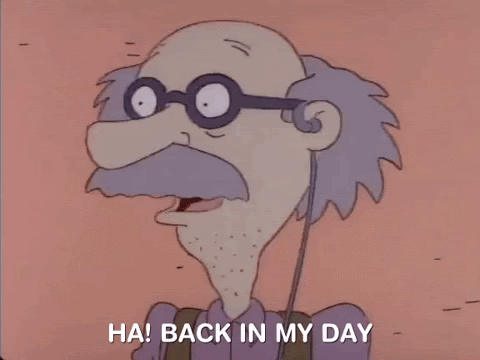 Before the days of constant contact made possible by newer technologies, companies sent surveys at larger intervals — quarterly or annually.
These surveys tend to include more questions, requiring too much information from their customers. This results in customers that take a long time to respond or never respond at all.
Sending surveys at random times is another antiquated way of collecting customer feedback.
These arbitrary surveys can be time-consuming and complex and are often saddled with these additional obstacles:
Less engagement
Inability for the customer to remember the details of their initial experience
More ignored surveys due to security concerns
Customers' experience of survey fatigue
Difficulty interpreting survey results
Difficulty gathering information from specific sets and subsets of customers (newer customers vs. loyal customers)
We're firm believers that sometimes it's okay to be out with the old and in with the new — so we're providing guidance on the proper way — and time — to use NPS surveys.
Properly Using NPS Surveys
Using NPS surveys in a more up-to-date way can help you avoid some of the disadvantages listed above.
Short, easy-to-answer surveys that are dispersed at intentionally scheduled intervals may elicit more responses than those that are randomly or erratically delivered.
Perhaps the first step in using NPS surveys in the most beneficial way is to answer these questions:
What type of feedback are we trying to collect?
Are we looking for transactional feedback or relational feedback?
Once you've answered these questions, you'll be better equipped to choose the right type of survey with the best-phrased question(s) sent at the most appropriate time.
If you're looking for transitional feedback, surveys shortly after a purchase or interaction with the company would be best. For relational feedback, you'll want to disperse surveys at strategic times during the customers' lifecycle.
What Is the Best Day To Send Out the NPS Survey?
According to five different studies, it's best to send NPS surveys on weekdays during non-peak times like early morning, lunchtime, late afternoon, and early evening. Especially if the surveys come through email, this will give working professionals more time to respond and can help keep them separated from other work-related emails.
Weekdays — as opposed to weekends — are a good time to send NPS surveys because customers are likely already on their computers or phones, making surveys harder to miss or ignore.
Of course, this is a generalization, and your audience may require different timing.
For instance, let's say your product is specifically used by gamers, who game late into the evening. You'll probably have more success by sending them a survey while they are online, which may be at 11:00 pm.
It may go without saying to avoid sending NPS surveys on holidays. Nobody wants to stop and complete a survey when enjoying a holiday with friends or family.
Increase Customer Feedback With AnnounceKit's NPS Survey Tool
Maybe you're convinced NPS surveys can improve your business, increase customer retention, and improve customer engagement — but you're not sure where to start or even how to start creating NPS surveys.
AnnounceKit has unveiled a new NPS survey tool to support your company with:
Growth forecasting
Constructive benchmarking; and
Long-term tracking
Allowing you to measure customer satisfaction and increase customer loyalty, AnnounceKit's NPS survey tool is easy to use and data-centric for businesses driven by company growth.
With AnnounceKit's new survey tool, companies like yours will benefit from:
A simplified NPS process for gathering and analyzing data that allows you to set up and easily launch personalized surveys that align with your branding.
The ability to distribute surveys through email, websites, social media, SMS, and more.
Gaining insights from real-time feedback and tracking changes over time.
Engage with your customers in a variety of ways from a single place across multiple channels when you get started free with AnnounceKit.