Let's take an hourglass and turn it upside down. This move will take us further back in time for every grain of sand that falls down. What year are we in now? I won't give a year specifically, but we're back to years when marketers went door-to-door trying to sell products to people. We now have SaaS content marketing strategies for businesses running online using software!
On the entrance door of most buildings, you can see a paper that says "marketers and sellers are not allowed".
I turn the hourglass upside down again, and after all the grain of sands has fallen, we're back in the present. What happened to all these marketers and sellers? Who is taking on the task undertaken by these people today? You may not know the answer, but I can bet you encounter it every day!
Today, when you search for a product or a question in search engines, if you come across paragraphs of informative articles, know that this is a content marketing page. It aims to inform you and as a result of this information, you will buy the product or feel close to this idea.
Yes, there are no teams going door-to-door physically, but there are many contents that promote products with different strategies on different platforms on the internet and aim to sell by informing the target audience, and we call all of them content marketing.
Strategies may also differ depending on the industry in which the product is used. Today we will take a journey into the depths of SaaS content marketing. For example, that's exactly what I'm doing right now, yes SaaS content marketing. I hope by the end of the article we will have gained new customers.
So, let's get to the point without wasting any more time!
What is SaaS content marketing?
SaaS content marketing is a way that refers to the creation and sharing of online content in order to promote software as a service product. This type of marketing generally relies on creating blog posts, infographics, videos, or other types of content that can be shared online.
You even can use social media platforms to share your content and reach your target audience.
One of the main goals of SaaS content marketing is to generate leads for the software product. By creating informative and engaging content, content creators can attract potential customers to the product and encourage them to sign up for a free trial or subscribe to the service.
Overall, SaaS content marketing is an effective way to promote software as a service product. By creating quality content and using social media effectively, content creators can reach a large number of potential customers and generate leads for their businesses.
1) Define a SaaS content roadmap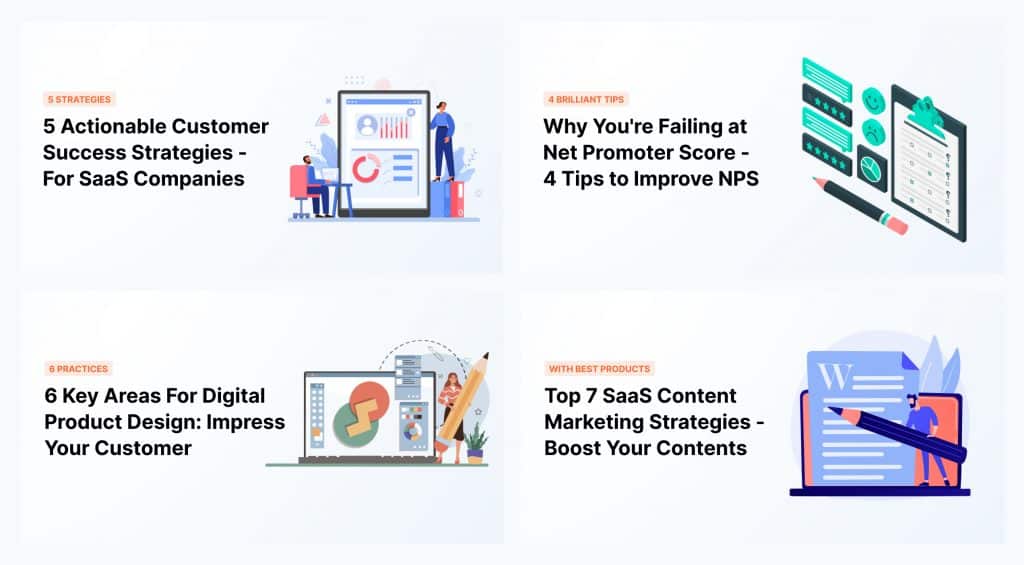 The first step in creating a content marketing strategy is to define a content cycle. This will help you determine how often you should produce new content and what type of content you should create.
Stage 1: Planning
Planning how many contents you will create on a certain calendar allows you to publish the work you will do all month on time.

Stage 2: Creation
Blog posts, videos, and infographics. The important thing is that the content is of high quality and informative.

Stage 3: Distribution
Once you've created the content, it's time to start distributing it. There are several ways to do this, such as social media, email marketing, and paid advertising. The important thing is to get as many people to see you as possible.
2) Define your SaaS content marketing aim
Before you start creating any content, it's important to take a step back and think about what you're trying to achieve with your SaaS content marketing. What are your goals and objectives? What does success look like?
Don't expect high website traffic rates and large amounts of sales. SaaS content marketing works need time and patience. Then, you can see the positive results.
Once you have a clear idea of what you're hoping to achieve, you can start planning your content strategy. There are a lot of different ways to approach SaaS content marketing, but some of the most effective strategies include creating helpful resources and creating customer case studies.
If you're not sure where to start, take a look at some of the best SaaS content marketing examples from around the web. These can give you some inspiration for your own content creation.
3) Try to understand your audience's needs
Try to understand what your target audience is looking for and create content that meets these needs. When you provide valuable information that will help your audience solve a problem, they are more likely to knock on your door later on.
One of the best ways to understand your audience is to use analytics tools to monitor their behavior. Google Analytics is a free tool that can be used to track how visitors find your website and what they do when they are there. This information can be used to improve your content strategy.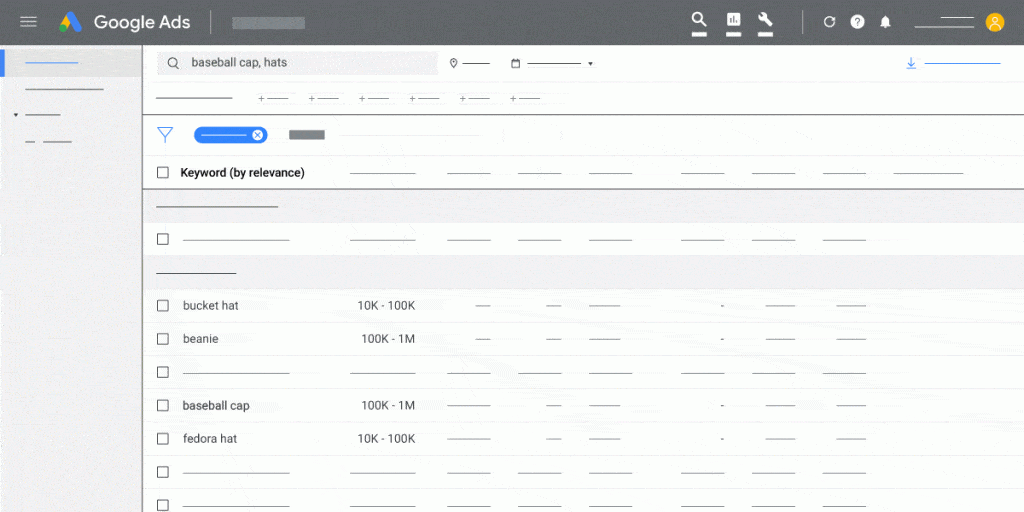 Or you can find popular topics and produce content in these areas thanks to Google Trends.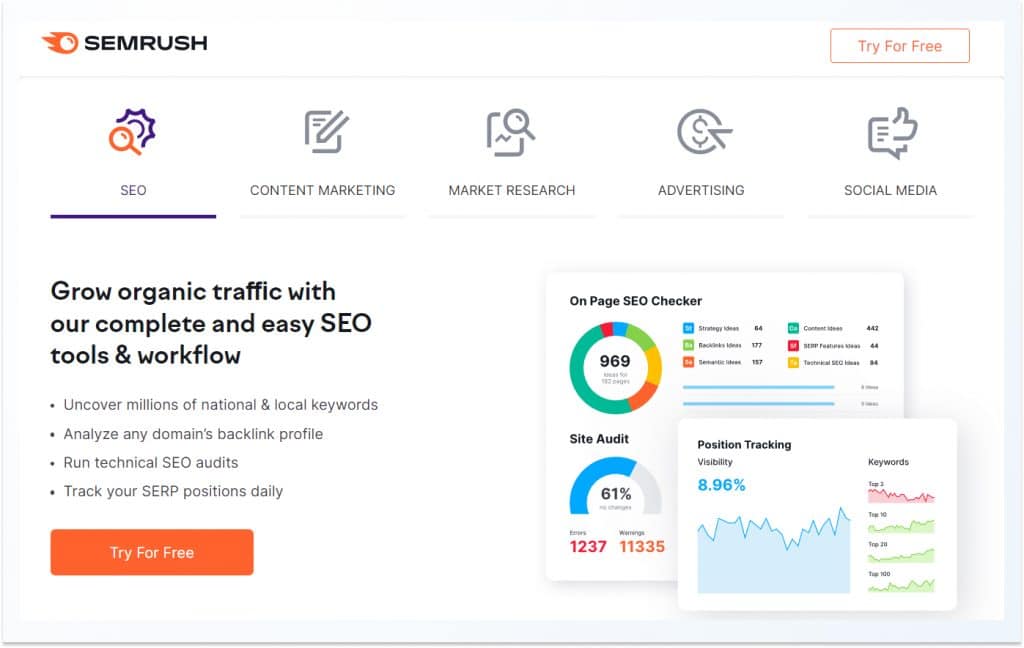 Another way to understand your audience is to follow relevant questions and answers on platforms like Quora. What are people curious about in the field of SaaS and what do they need help with?
When you find the answer to this question and start to create content related to the topics with the highest rate, your chances of interacting with your potential users will increase considerably.

4) Highlight the features of your product in the content
Thanks to your content, you can interact with a loyal audience that constantly reads your blog posts. You can also interact with a user who does not know you at all, or who is unfamiliar with the world of SaaS, but who is looking for a specific need.
The important thing is that you have contacted this person by producing appropriate content. Well, you've reached the right person. What should your next move be?
You can add information and examples about your product at the appropriate points of your informative article. Thus, your new reader will be one step closer to your product. He/she is an explorer who wants to discover the product he/she needs, you are a manufacturer who wants to meet this need. It's that simple.
Feel free to talk about your own product. This is your content.
5) Take a look at your competitors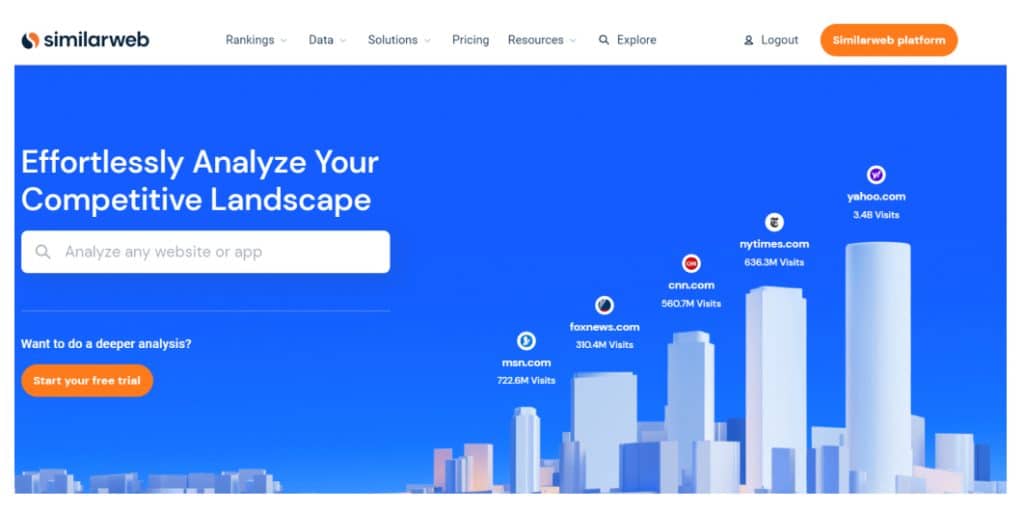 If you want to be successful in content marketing, another important point is to take a close look at your competitors. See what they did right and what they did wrong. This will give you a good starting point to develop your own SaaS content marketing strategy.
Research the types of content and keywords your competitor is using. Even analyze websites and try to understand what makes them successful or unsuccessful. Sometimes imitating something good can produce better results than making something from zero.
I'm always trying to say that you don't have to be the one to discover America.
6) Try to focus on areas where no one is creating content – zero point
When it comes to content marketing, it is a good idea that focuses on areas where no one else is creating content. This gives you a chance to stand out from the crowd and attract attention. It can be a challenge to find these areas, but it is well worth the effort.
One way to find untapped areas for content marketing is to look at your target market and identify areas that they are interested in but that is not being adequately covered by existing content.
If you can create great content in an area that no one else is focusing on, you will be well on your way to success with your SaaS content marketing efforts.
7) Don't just create content for your potential customers
Focusing on your potential customers and targeting new sales is a very good method in SaaS content marketing.
However, you should also produce content for existing users. For example, creating a roadmap so that your product can be used with the best performance can yield great results.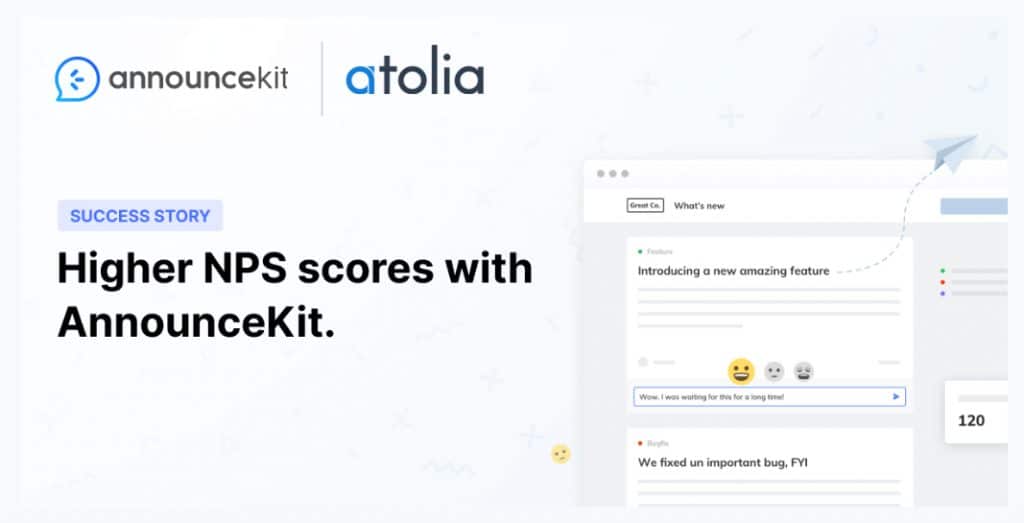 This method not only reduces your cancellation rates but also increases the interaction of your users with your product and contributes positively to your product adoption.
As in the example above, you can share customer success stories so that your other customers can see exemplary work. In this way, the performance they will get from your product will increase.
Dessert time 🧁
There is no doubt that SaaS content marketing is a powerful way to reach your target audience. Using the strategies outlined in this article, you can create content that will not only grab attention but also convert leads into customers.
With the help of the best SaaS products in the SaaS industry, you can streamline your content marketing efforts and get even better results.
So what are you waiting for? Start implementing these strategies today and see how they can help you achieve your business goals.

Quick Setup, Easy to Use, and Many Integrations
Manage your product announcements from a single place and easily distribute them
across multiple channels.