There are dozens of factors that will lead a SaaS company to success. Acquiring new customers can increase your income and make you successful. Well, if you lose as many users as you gain new ones, can you imagine the future of your company?
Here is proof of why customer success strategies are vital to your SaaS company. In a structure where you lose users at high rates, you cannot keep your company alive for a long time. It's like adding water to a broken glass. You constantly add new water, but at the same time, the glass continues to lose water.
Keep scrolling for a quick overview of some of the customer success strategies currently working and how your company can grow through them.
What is SaaS customer success?
Customer success has a very simple definition. If your users are successful while using your SaaS product, your customer success team is doing their job right. So how can we explain this success?
If your users can understand the functions of your product well and have a positive impact on their business by using your product, then your customer success team has managed all the processes well.
For example, during the onboarding process, you should explain the product to your user and make sure that all features are used. This first contact with the user is very important for the customer success team.
The communication you will establish when the users reach the end of their subscription or the support you give them during a normal period will have a great impact on the thoughts of the users about your product.
Let's move on to tactics! 👀
A preview of customer success strategies
Customer success strategies focus on several different areas, aiming to achieve 100% performance from the product and develop a product-customer relationship that will last for many years. When this target is achieved, churn rates naturally decrease.
The customer success team follows these strategies to achieve their goals:
Explains how important customers are to the company, thanks to the necessary pieces of training within the team.
To improve the customer onboarding experience and to explain the functions of the product to the user from the first contact.
To avoid problems that could happen in the future, data will be used.
Using feedback to improve the product and increase product adoption.
Availability of the customer success team
1) Instill in your employees how important customers are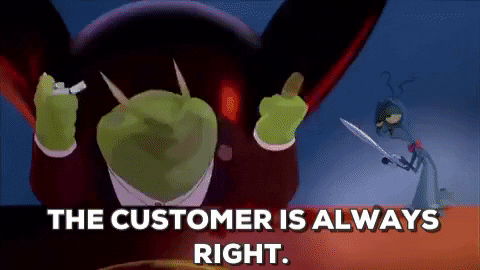 You need to explain to all your employees from the very beginning how important your customers are. If even a single employee thinks that a lost customer is unimportant, you have a big problem.
You will understand what I mean when you instill the importance of your customers in your employees. Consider an example: your customer success team works very well, but sometimes some unhappy customers are overlooked.
Let's say that a different employee from a different department noticed this unhappy customer. Normally, he would have said that this is not my job and my field, and he would not have cared.
However, an employee who knows that they are a customer-focused company will never pass up on that customer and communicate with the customer success team.
That's exactly what I meant!
2) First and most important step: customer onboarding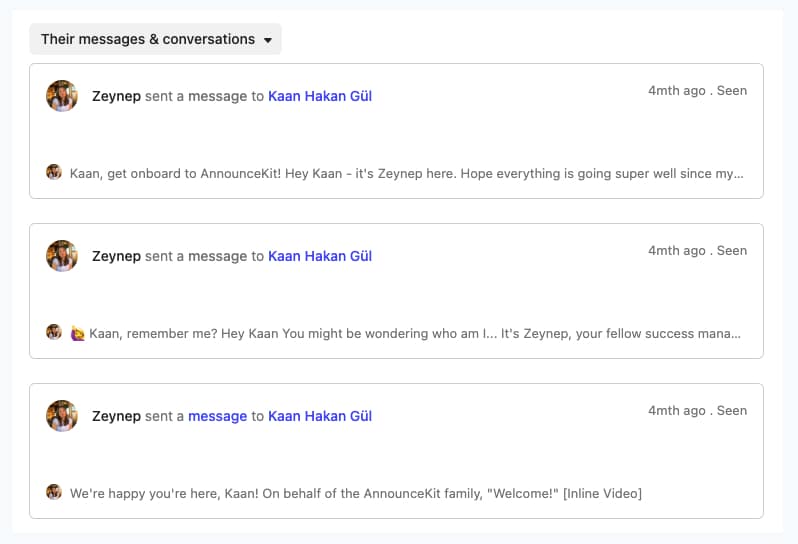 A successful customer success strategy starts with the onboarding process. You should explain your product to your new users with all its functions and the values it can achieve. In this way, you can establish a connection between your product and your customer from the very first moment.
You can use animated videos or guiding visual designs for the onboarding process. Besides written materials, visual elements always provide a better understanding of the subject.
Generally, SaaS companies contact their users via automatic mail during onboarding processes and send the first mail. It's always a good idea to write these emails creatively and to differentiate them from the classic emails.
Congratulations! You're off to a great start on customer success strategies. 🍹
3) Customer data should be your best friend
Data. Those tiny numbers. It tells us a lot. So, do we give it the necessary attention? Let's get in deep into our customer success strategies!
Thanks to the data, we can examine all the activities of a customer. Or, we can learn something by looking at the information about users who have dropped their memberships. It is data that allows us to obtain many positive or negative results.
Let's continue with the examples. You notice that a user has not used your product for a long time. Of course, you learned this through data. You can immediately contact that user and understand what the problem is. Elimination of the problem = happy customer.
You can make them happy by offering discounts to users who get the maximum efficiency from your product. Is a certain group of users expiring soon? Why don't you make special offers for them too?
It is possible to determine even the users who will cancellation by examining the data; you just have to determine how you should read the data and the next steps.
4) Improve your product with feedback
If you want to make your customers happy, you have to promise them a great SaaS product. It is difficult to have a product that constantly adds new features and meets the needs of your users. But not impossible.
By collecting feedback from your customers, you can focus on your product's weaknesses. One by one, eliminate the situations where your customers are unhappy. It will also help you understand their ideas.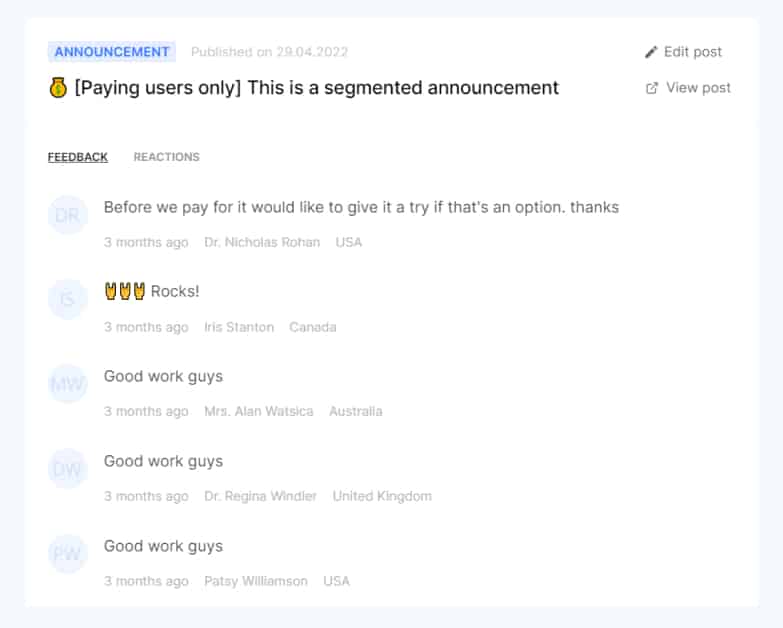 Every piece of feedback collected will also be a mirror of your progress. If crackling sounds are decreasing, you are on the right track. Are you not sure about how to gather feedback? Then this article will be of great help to you.
Using user feedback is one of the most useful customer success strategies. Once you have feedback from a variety of customers, you can analyze trends and apply that feedback throughout the business, such as guiding messaging on your marketing website or feeding into your product roadmap.
5) We've come to the most important part: Reaching the customer success team
When a customer has a problem with your product, they want to reach your customer success team quickly. Now we live in an age where time is very precious to people, and you should give people the speed they want.
A private e-mail address for your client team
Live chat on your app and site
Informative articles on various problems and their solutions
All of these are ways to help your users find the quick solution they need.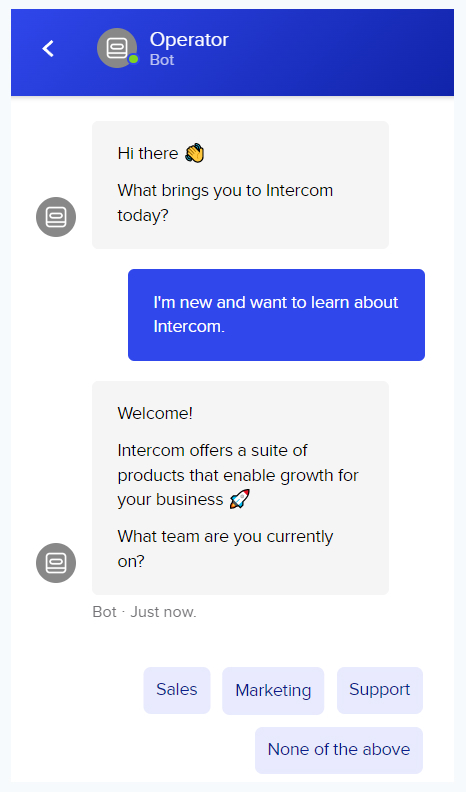 An easily accessible customer success team directly influences users' opinions of your product. If you don't want your users to lose their positive opinion of your excellent service because of the poor support you provide, you should provide quick access to your customer success team through different channels.
Conclusion
The right customer success strategy can be a game-changer for any SaaS company. By taking the time to understand your customers and their needs, you can set yourself up for long-term success.

Implementing even just one of these strategies can change how your customers interact with your product. So don't wait — start building better relationships with your customers today.
See you soon! 🤓