Atolia offersan all-in-one team management service to make their users' work life so much easier, and safer by constructing a strong communication process.

They also wanted to make their relationship with users stronger by communicating company news and products updates.

They make teams happier; therefore wanted to make their users happier as well.

Justine Nominé, Executive Assistant at Atolia told about their 12-month journey on managing a better announcement and communication process with AnnounceKit.

Company
Atolia
Website
www.atolia.com
Headquarters
Strasbourg, Grand Est
Industry
Information Technology & Service
Features Used
Widgets
Custom Domains + SSL
Team Management
Atolia is the all-in-one workplace for distributed teams. Easy and secure, it combines everything you need to communicate and collaborate together.
Teams can have different groups by projects or topics and invite internal or external members inside (customers, partners, freelancers). Messaging and video calls allow you to communicate smoothly and to get things done!
Users co-edit documents simultaneously and move forward faster thanks to project management and shared calendars. Data is unified, secured, and hosted in the EU in full compliance with the GDPR. User-friendly and easy to use, Atolia makes your team happier and more productive!
Atolia's main problem was that users were not seeing the new improvements and product updates
Atolia has a mission to increase communication and relationship in teams. Accordingly, they also wanted to increase the closeness between their own team and users.

The aim was to improve communication by sharing all their news with them, whether it was new features or improvements to their product.
It was important for them that their users were informed of updates to improve their experience. They wanted to show them that the product is constantly improved by their tech team.
"At the beginning, we hesitated with Beamer, a tool quite similar to AnnounceKit for sharing news to users. However, we chose AnnounceKit because it was technically easier to integrate. And the public "What's New" page that we can easily list on our site is a plus." says Justine.
Atolia started to share their news regularly with AnnounceKit and keep their users satisfied by the closeness of their team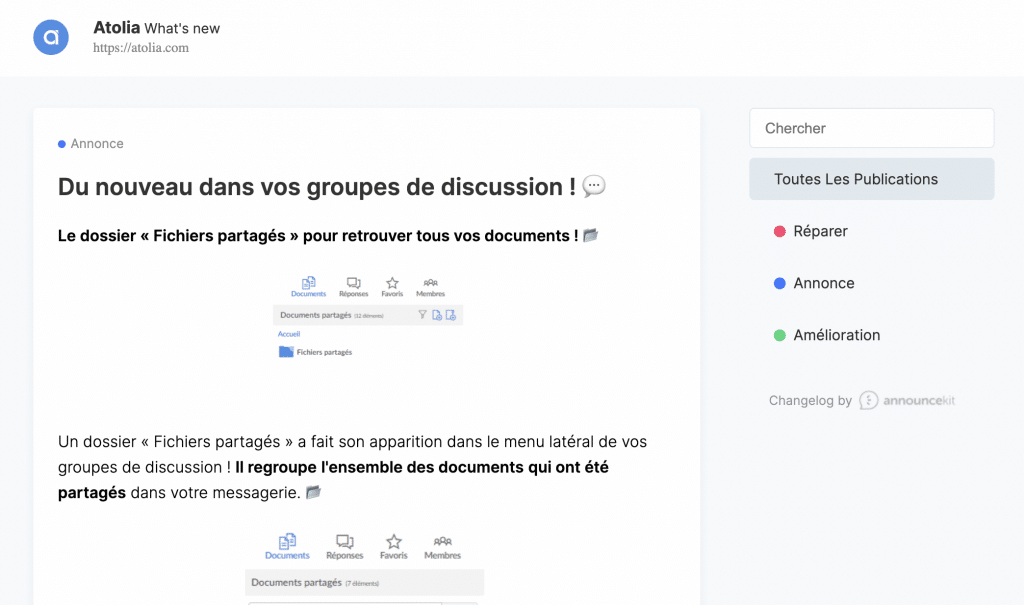 With AnnounceKit, Atolia started to share all the news and improvements of their product with their users. They also managed to create a pop-up widget and other supportive announcement elements to automatically display the news on their web page.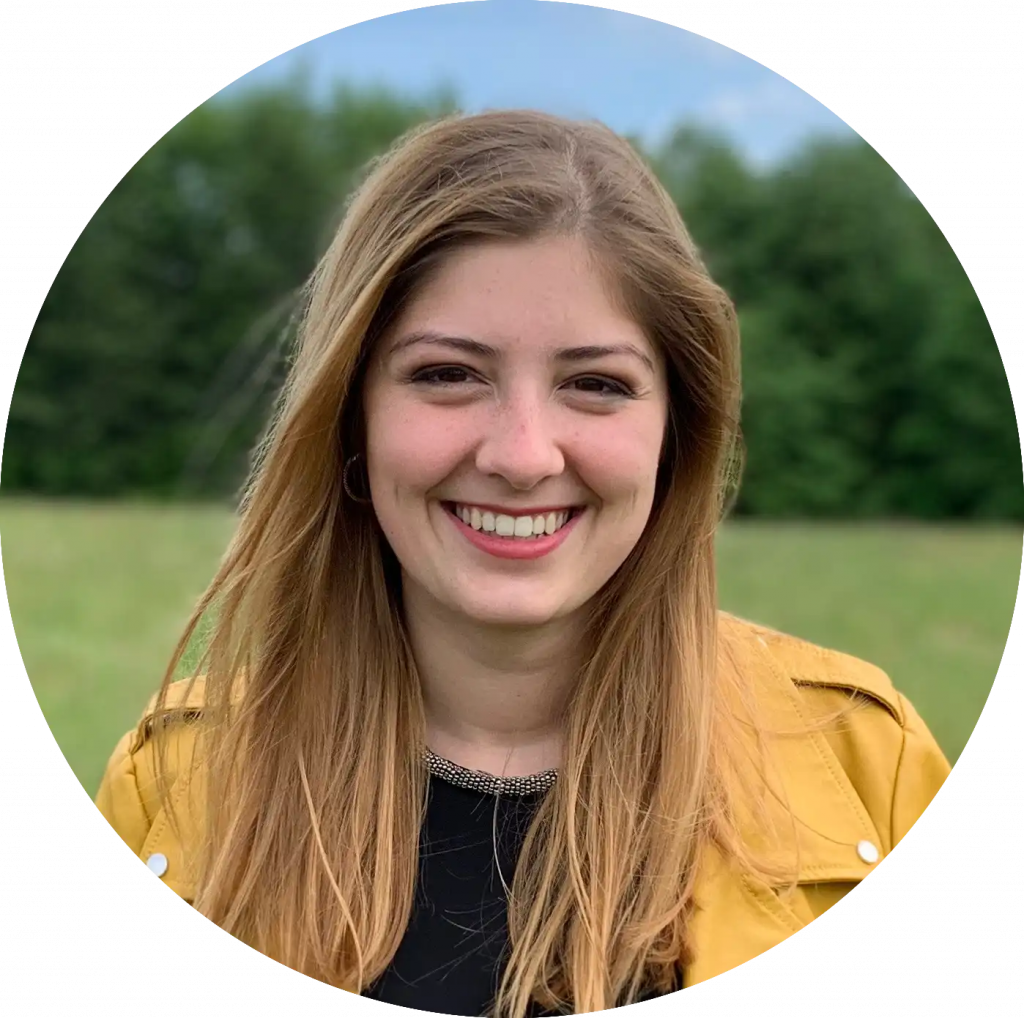 They are able to announce product updates and company news with just one click to their users and make sure they receive it. AnnounceKit also make it easy to track and measure the performance of those announcements with Analytics. So they save time, especially since they can easily format the posts and messages.
"AnnounceKit offers different opportunities that will help you gain performance and save time! We really appreciate the service and we recommend AnnounceKit to all companies that want to easily communicate with their users!" lastly added Justine.
Give a Shot to AnnounceKit 🚀
Inform your users about product updates and increase feature awareness