In a company, a product team is working hard to analyze the market and improve as many ideas as possible, a technical team is working to make those ideas real, and a marketing team has a mission to share updates with their audience.
It can be the last step of this process, but not the least. You should be open to your customers and make them feel like a part of this process.
Ebru Kırımlı, Digital Marketing Specialist at the Sociality.io marketing team, tells about their experience in this process with AnnounceKit.

Company
Sociality.io
Website
https://sociality.io/
Headquarters
London, England
Industry
Marketing & Advertising
Team Size
11-50
Features Used
Widgets
Custom Domains + SSL
Private Feed
Team Management
Sociality.io is a SaaS company that provides an all-in-one social media management platform, founded at the end of 2015 with a story beginning with a few customers and a tool that only had its publishing feature.
After a time of understanding market and customer needs, the story evolved into one of the most competitive all-in-one social media management platforms in the global market.
Now 2.000+ marketers where they are located in more than 50 countries are managing more than 10.000 social media accounts via Sociality.io.
They are a fully remote company, and their team members are located in 5 countries. They are a strong believer in building a high-quality product that needs a distributed team and diversity.
Sociality.io wanted to involve customers in the improvement process
Like many other businesses, Sociality.io was releasing great new features, making some progress, and only sending emails to update their customers about those new features and improvements.
The process of making announcements has always been a part of Sociality.io's main focus because they want their customers to be involved in what we are doing in any case of our operations.
They had low adoption rates on the updates that they want to share with customers
Only with email notifications it is hard to get the desired result because there is always a huge crowd in the mailboxes. Therefore, sometimes the announcement you prepared with an effort gets lost somewhere or ends up in the spam folder.
Sociality.io was also suffering from their emails getting lost. In fact, Ebru says that the actual problem was the low adoption rates on the updates that their want to share with customers.
In the past, they were working with Intercom as our solution partner for notifying customers and announcing updates about our product.
They accomplished periodic and regular announcements with AnnounceKit
They wanted to be open and transparent to their customers in any case of their operations. After past experiences, Sociality.io has managed to share periodic and regular announcements as a part of their main workflow with AnnounceKit.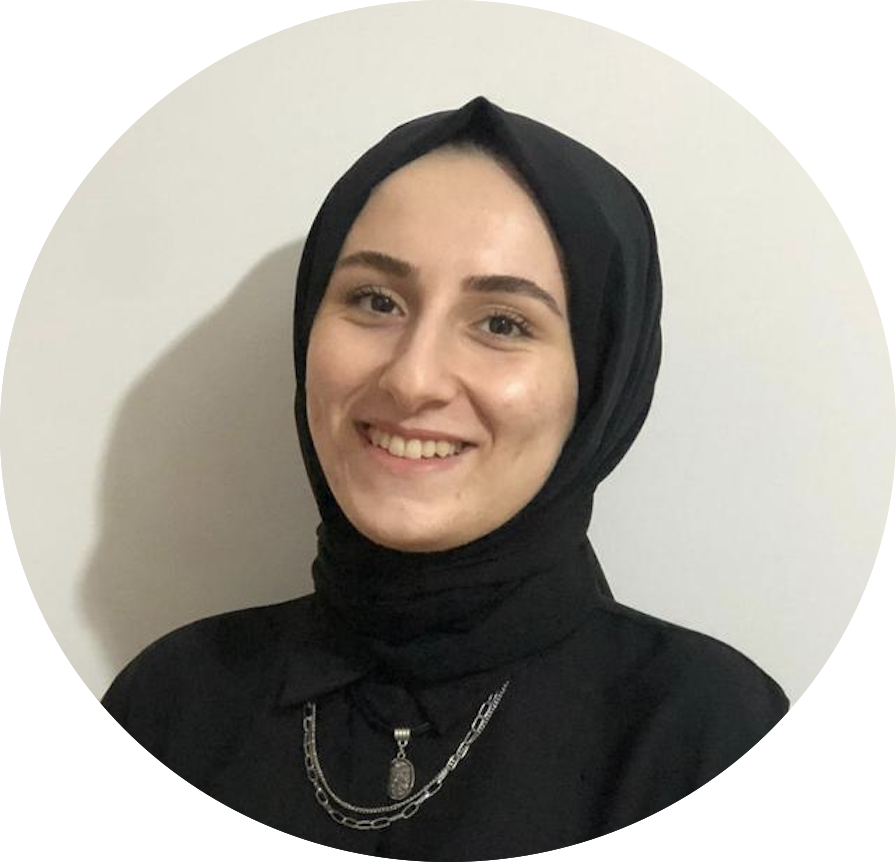 AnnounceKit gave them a chance to make this process smoother and easier for several reasons Ebru specified;
Time-saving and user-friendly interface.
The ability to categorize announcements with labels is helpful to organize them, "We are using new features, bug fix, and improvement labels on our feed."
Various media options, "My favorite is adding GIFs, which is also useful to create attractive and live content."
Faster announcements, better engagements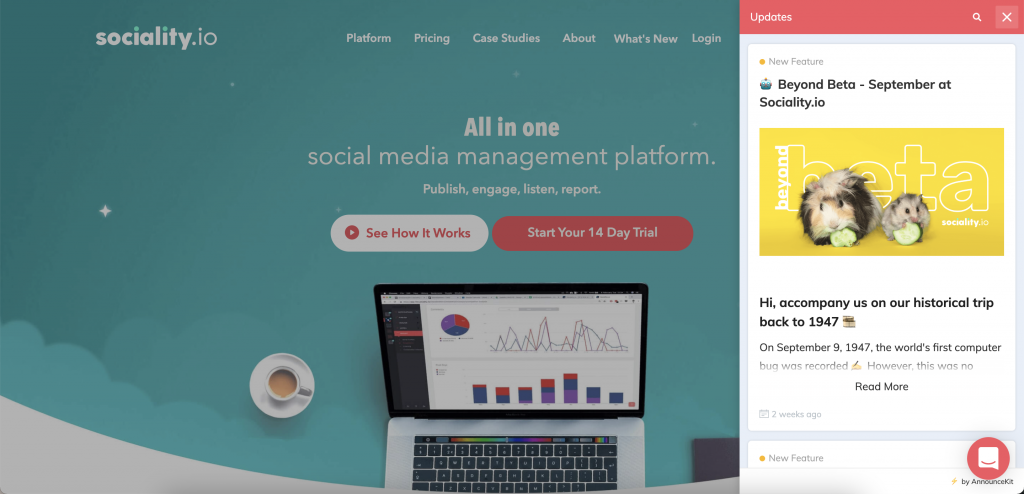 "I am responsible for notifying our customers about the latest news and updates about our product by publishing Beyond Beta titled posts -which are periodic and regular monthly announcements that I publish on AnnounceKit and other platforms."
Because AnnounceKit has really simple usage and an easy-to-use interface, the process of publishing these announcements is really faster now, says Ebru.
Ebru also added that customer support is very quick and pleasing when needed to understand anything related to the product or company. "The response time was short, the message was really covering the topic, and the customer support specialist was really happy to help me. It was obvious that they care about customer satisfaction!"
Try AnnounceKit on Your Site 🚀
Inform your users about product updates and increase feature awareness.