It is a great advantage to express yourself in your customer's words to others. The best way to do your advertisement is collecting customer testimonials and perhaps even publish them on your website. Then you can attract more people to become your customers and subscribers. You can even turn your existing customers into loyal consisting ones. But the main question here is how to gather those testimonials. Of course, there are many ways to get client testimonials. But some are proved to be more successful than the others. So save your energy and try to use these 5 effective ways to get customer testimonials in a more efficient way!
Getting Customer Testimonials – How?
1. A review after the transaction
When customers buy your service or product, they have a first-hand experience of what your business offers. So, it is always a good idea to ask the customers who have just purchased the product or service to give a small feedback. Because in this way, business owners get to hear what the customers have experienced, what obstacles they have encountered and so on. These testimonials are quite beneficial since they are reliable and often result-oriented.
A review request after the acquisition of the product or services does not have to be exactly right after the purchase. Business owners should give a period of time for customers to give the feedback on their transaction. This will give flexibility to the customers to give their review according to their available time.
2. Employing social media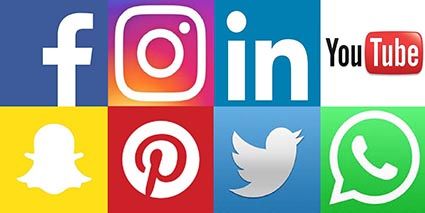 It is no surprise that social media is the biggest tool to get client testimonials. The more people start to engage and shop on social media, the more business owners can rely on testimonials as one of the best advertisement solutions.
So what to do to get customer testimonials on social media? Basically not much. Business owners should search their business online. In this way, they will likely find their customers are already talking about their product or services on various online platforms. Especially on famous and most-used applications like Instagram and Twitter. Just a quick search on your product could give you valuable insights from your customers.
Another great way to get social media customer testimonials is to set up your business account on these apps. People are willing to share their ideas on your product or services under comment sections or threads. Social media testimonial posts are highly effective. Therefore, it is a great resource for business owners to gather these testimonials and improve their quality.
3. Reward customers if they review
But what if the customers are not willing to give their reviews after they have acquired your products or services? Well, in this case, it is always better to offer a small incentive to the customers to change their minds! Giving small incentives will provide you a lot of valuable insights from your customers. The outcome of these insights will help your business to improve.
Incentives can be ranged from discounts or small gifts. The idea here is to create a bond between the customers and persuade them to give feedback on your products or services. As to the more advantage, this bound can turn them into loyal and regular customers.
4. Testimonial Swaps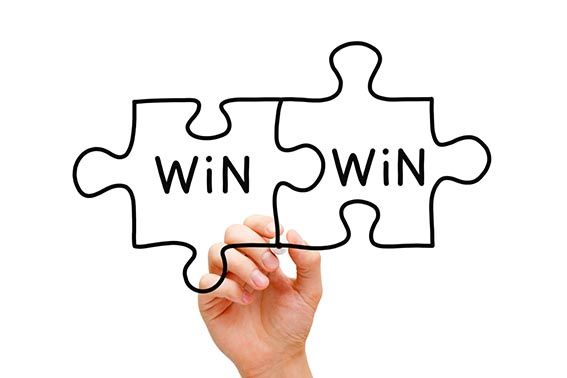 There are other businesses also seeking to gather great testimonials online. Businesses that you are involved with are great partners to exchange testimonials. Other businesses that are considering to work with you can see these testimonials from their peer business owners with working experience with your company. These testimonials can help them to decide to work with you.
These types of testimonials are important ones. The business owners are looking for different testimonials than customer reviews. Therefore testimonials from ex-business partners can be quite beneficial to find another work partner. If you write a testimonial for a business, you should let them know that you have given this thought. Then you can expect the same from them. You may try to contact and encourage them to do the same gesture for your business.
5. Sending out surveys/emails
Business owners sending an email asking for testimonials may sound corny but email is still one of the most effective ways to get your customer's testimonials. An email has become one of the main communication ways, especially for the business environment. Also, individual customers use their emails to subscribe to business online. Business owners can send emails to notify customers about their new products, services, or sales. Why not testimonials? Sending out emails with your survey or a link to the review section on your website is still a great way to get customer testimonials.
So, regardless of being an old tool, businesses can benefit from sending out surveys or classic e-mails to get your customer testimonials. They should try to give thoughts on creating a good and attractive survey and an email. Check our testimonial e-mail templates to create winning testimonial request e-mails!
Either Way, Getting Customer Testimonials is Essential
Understanding if business strategies are working can be challenging. The best way to improve your business is getting customer testimonials. These five effective ways are great ways to acquire testimonials and use them o improving your business. Since social media has been accelerating every day, customers often tend to give their reviews on them. Because they also rely on other people's judgements on the products or services that are offered by other companies. It can be a good idea to swap testimonials with your business partners to attract other businesses to work with you. Getting testimonials from the customer can be challenging but customers respond positively to surveys or emails from your business. Also, they tend to give a review right after their purchase for the product or the service. And if the customers do not seem to give their testimonials easily, the businesses can offer incentives to persuade their customers.
With all being said, AnnounceKit addresses the concept of communication with customers in various ways! Our beautifully designed newsfeed indeed contributes to enhancing your mutual dialogue with customers, which will lead to better testimonials! With in-app notification widgets, email notifications and feedback collections, you will be better geared up for getting customer testimonials.
You can read our previous post on https://announcekit.app/blog/best-no-code-tools-for-saas-product-managers/