What is the first thing that you consider when making a B2B buying decision?

Accuracy.

What can be more powerful to reassure people of your product than one of your customers tellingprospective customers how much you've helped them and letting them know that you can help them too?

SaaS case studies are one of the most powerful types of content for influencing these B2B buying decisions.
In fact, 97% of companies say that real success stories impact their buying decisionsmore than traditional advertising.
First up? SaaS Case Study. Does it really work as well as we assume? Why? And more importantly, how to write a good one that makes your SaaS case study game on point.
What is a SaaS case study?
SaaS case study is a content type that you can include in both your marketing and sales strategies. It aims to demonstrate the value of your service while narrating the success of your clients with your product.

You can think of the SaaS case study as social proof. It's a way of positioning your company as a trusted leader and influencing your target audience to take action, convert, and eventually become a customer.
Why writing a SaaS case study is important?
"9 out of 10 consumers trust online reviews as personal recommendations."

BrightLocal
SaaS case studies are essential for not only helping SaaS companies to build up a relationship with their clients but also evoke empathy for prospective customers and answer their questions about the product. A compelling SaaS case study:
Builds up your relationships with vocal brand advocates
Boosts your credibility and authenticity
Showcases what do you do and what you can do
Provides a clear choice for your prospective customers and lower your prospects's information cost
How to write a SaaS case study?
Before, while, and after writing a SaaS case study, there are several points you need to take attention.
Find the right customer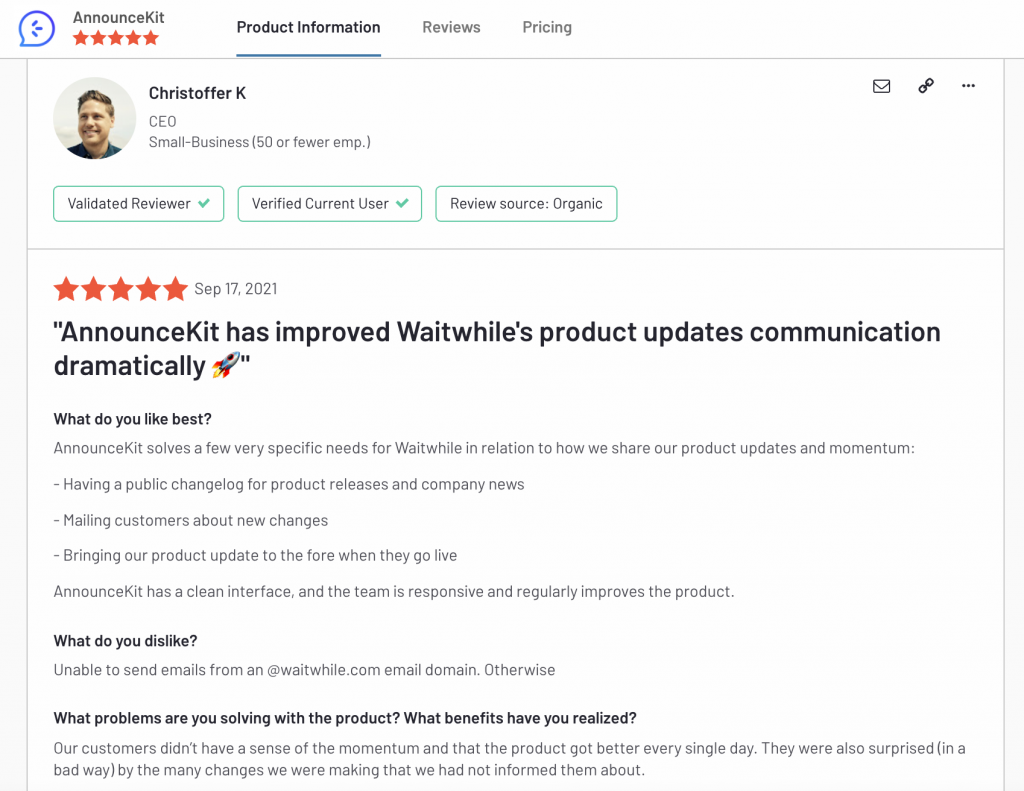 You need a strong and authentic source to write an effective case study. Picking the right customer to feature is very important in that sense. If you find the right customer, your SaaS case study will eventually write itself.

Who is the right customer?

Of course, every customer is special. However, not each of them has a story worth telling. The ideal customer for your case study is the one who loves your product beyond using it.

You need to choose enterprise customers, exceptional customers, customers who are providing interesting services or You can also get help from your sales, marketing, and customer success teams for suggestions of customers who might be ideal to feature.

We can also give you 3 customer profiles to identify potential case study candidates;
Customers who has just wrote a review: These people are satistified with your product so that they write a review. Therefore, most likely will be interested in to be featured and share their experience with your product.
Customers who are reporting issues: You might think that customers who are reporting issues are unhappy with your product. But, it actually shows that they are actively using your product. If you care their feedback and solve their problems quickly, it's a perfect macth! These people would be pleased to help you on this, as well.
Customers who mention your company on social media: These people find your company and product worth to mention and suggest to other people on sociak media. So, you can also choose these customers to feature.
Finding the right time also can be very tricky. If you ask too early, they may be turned off, especially when they haven't fully experienced your service yet. If you ask too late, they might not be even interested as it is no longer be top of mind. So, you need to identify the right time with the right customer.
Provide facts, statistics and numbers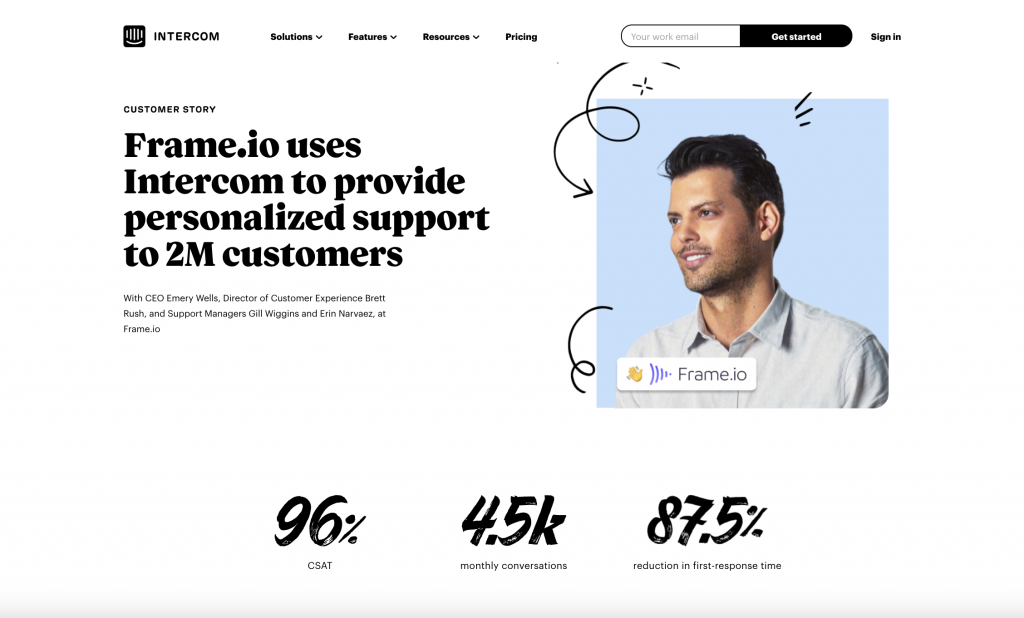 Numbers can persuade readers more than words can do. In this regard, the most important part of writing a compelling SaaS case study is accuracy. You should provide company descriptions, evidence-based statements, and statistics, and numbers about how they benefit from your service to increase the credibility of your SaaS case study. There are several questions to ask;
Who is the client?
For how long they are using your product?
What major points was your product brought into solve?
Why did they choose your product?
What were they trying to accomplish with your product? Did they manage to do it?
What were the results?
Are there any measurable results?
Did the product improve any of the metrics they have been tracking?
Tell a story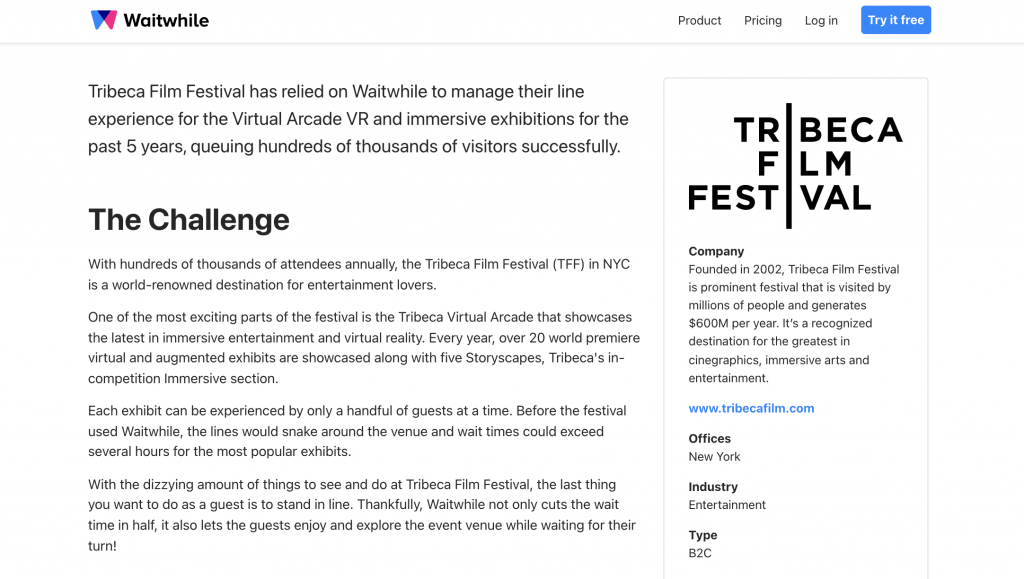 While writing a case study, think of writing a story, not a report—although it should be factual and include numeric data, it also needs a compelling narrative and lots of quotes.

Your case study should be consist of a clear introduction, body, and conclusion. All these parts should wisely resonate with each other to narrate the challenge, solution, and result respectively.

Quotes from your clients also should be wisely designed and included in the text. Readers want to hear from your customers whether they recommend your service, and why. But, these statements should be well-said so that ensure the desired outcome.
Keep it short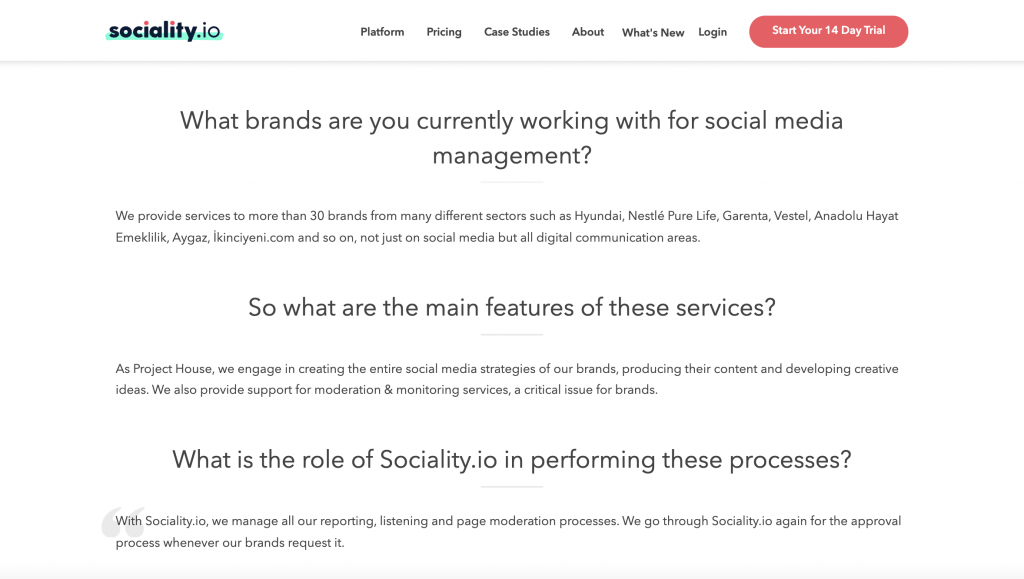 Yes, you are telling a story, but you are no Ernest Hemingway. Your statements should be given in a short and clear story -focus on detail, evidence and experience. You can use 500 to 1,500 words telling the story with detail but without rambling.

You should alsomake it easy to read with short paragraphs,bulleted lists, and subheads. You can also keep it short by visualizing some points.
Focus on the client, not your product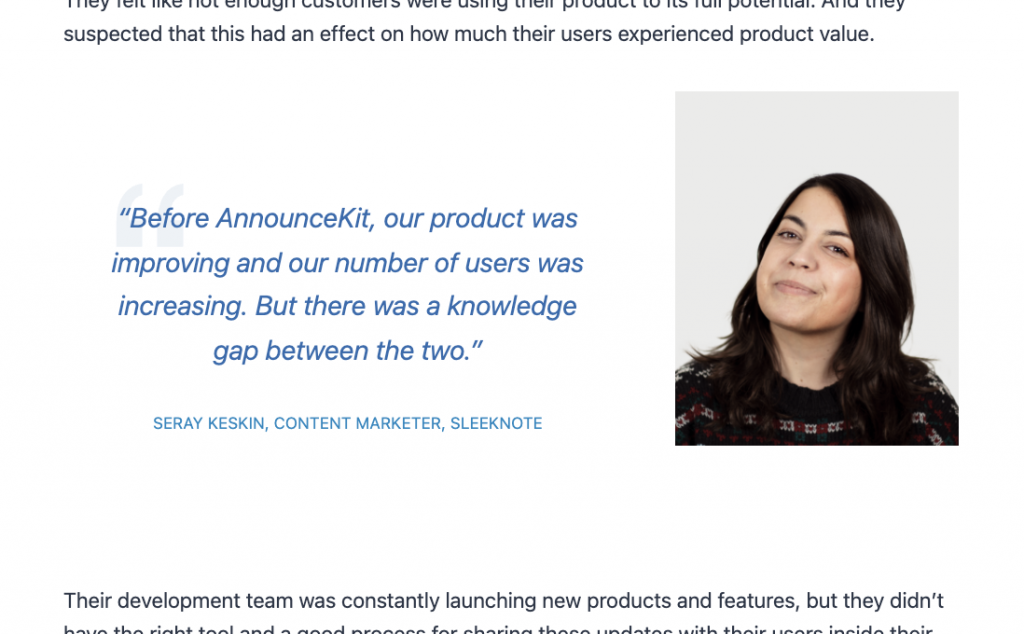 Your readers don't want to hear about how great your product is—that's not the purpose of writing a case study. They expect to hear your customer's opinions of your service and their success.

You should include details like what industry your customer is in, where is their headquarter, the size of their company, and the name and title of the person you interviewed.

Blend your story with direct quotes to show that you are telling the story from your customer's point of view. You should express their challenges, why they chose your solution, and what results they achieved solely from their side.
How to structure your case study?
We are also sharing case studies with our audience. So, we decided to give you a basic outline to follow up while structuring a case study.
Headline
Make sure the headline runs for a maximum of 70 characters
Make it look like a quote
In which way (Your Product) changed/improved the (Customer problem
(Company Name) decreased (Customer)'s (Problem) by (%) in (X) months
(Company Name) gives (Solution) with (Your Product),
Introduction
Keep the introduction short, as well. It should be approx. 100-150 words
Customer's name and little bit about them
What opportunities they see in your product
Key successes the customer had after working with your product
Introduce the Hero
Provide a more in-depth overview of your customer. Give some information about the company background.
Who is the client?
What do they do?
What is their company's name and function?
Problem Statement
Set up the problem -whatever caused the customer to begin feeling enough pain to set out to solve it with your product.
What is their problem?
What were the major pain points of their process prior to using our product?
If they were using another service provider previously, how was their experience?
How was the problem affecting the business?
Solution Statement
What possible solutions did they consider?
Why they removed these options from their list?
Meeting Your Product
Speak about the decision process. Speak about how they discovered you and how they decide.
How did customer choose your product?
Why they chose your product?
How did they find your product to fix their problem?
General Experience
Provide their overall feeling and experience
By using your product, did they notice any improvements in productivity or time savings?
Present the Outcome
Speak to the results the customer saw after working with your product.
Did your product improve any of the metrics they have been tracking? How was the impact?
What were they trying to accomplish with your product? Did they manage to do it?
Are they satisfied with the work done by the service team? Describe their mood.
Provide other measurable benefits if available
Message statement
Conclusion
Writing an effective SaaS case study might be challenging. But, it is worth coping with these challenges to provide a well-rounded case study to inspire your prospective customers and propose your value. We tried to make it easier for you to cope with them in several strategies and tactics. Build up your case study strategies today to impress your audience.
Wanna take a look at our case studies for more? Visit AnnounceKit Success Stories to get inspired!
The cover image is sourced from Reedsy, https://dribbble.com/reedsy