When you talk about internal product launch, it is a structured process of making the planned changes and improvements to the software. In this blog, you will get insights on how to approach an internal product launch. Also, you will be able to answer the question "how to launch a new product internally" and understand how to prepare your internal product launch plan after reading our article.

Quick Setup, Easy to Use, and Many Integrations
Manage your product announcements from a single place and easily distribute them
across multiple channels.
What is Internal Product Launch?
Internal product launch announcement is one of the most exciting and important times at any company. Internal product launch refers to the event of showcasing your product internally. It can either be done by using a pre-release version of your product or using a very early version of your product. An internal product launch can help you to know how will your employees use it. It marks a shift from a growth-based strategy to the execution of that strategy. Internal communication for a new product launch is one of the critical points that companies need to pay attention to. Internal product launch strategies are tied to the idea of releasing a new product or feature to company employees.
Why is internal product launch important?
It keeps company employees updated about the new features and products. Team members must understand the product and know how it can and should be used. Before the product is introduced to customers, the importance of the product should be highlighted, and a high level of interest should be created among the employees.
How do you launch a product internally?
Launching a product is a very important milestone in any organization. It's the point when you know you have built something great and that your employees will love. Launches are fun but they are tricky and there're so many things that can go wrong. Don't worry, I won't be using the below list of mistake to put you off launching a product. Here's how to improve your internal launch plan.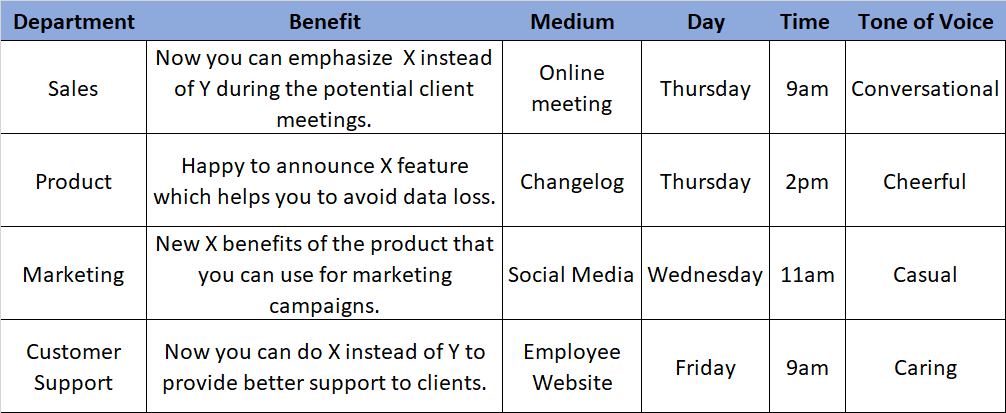 1. Prepare the Message to Deliver
Define the message and features that you want to deliver to specific audiences. This is the central pillar of the internal product launch communication strategy. Avoid providing complex information to unrelated departments. For example, your product's technical background or infrastructure might not be necessary for the sales department or vice-versa. Overloaded information can result in an avoided valuable message. Briefly, try to understand what information might be beneficial for who.
2. Choose the perfect timing
It is not the best thing to inform some employees at the last minute or too early. Leadership should give all related departments some time to reflect their opinions about the new product or feature. It is highly crucial to learn the other departments' perspectives before introducing your product or feature to customers.
Your product launch might affect other departments such as customer support, marketing directly or indirectly. All the departments should be aware of your product's potential risks and benefits to operate more efficiently. Also, try to get meeting schedules and try to find out which time frame is perfect for delivering your message. Your notification on Friday at 4.30 Pm probably will be ignored by all the departments.
3. Decide communication channels
It is not always easy to keep people's attention even though they are the employees of the company. You will need to find appropriate channels for different people to deliver your message successfully. My recommendation is to use a changelog tool to improve and automate internal communication for product launches. So you will be able to manage your announcements` efficiency and processes.
Channels you might want to consider:
Email Notifications
Offline-Online Meetings
Social Media
Internal Website Banners, Pop-ups
4. Choose your tone of voice
The meaning of a statement depends not only on the words used to express them but your tone as well. It affects how the recipient will perceive the message. Here are some examples that you might want to consider.
Authoritative.
Caring.
Cheerful.
Coarse.
Conservative.
Conversational.
Casual.
Dry.
Try to understand which one fits your message and make it easy for the reader to grab your core message.
5. Segmentation
User segmentation is critical when you are trying to deliver information to different types of people. For example, by segmenting your employees, you can serve them with more relevant information through an appropriate channel and provide a better user experience to increase engagement. Try to understand which team is spending more time on which channel.
6. Use Different Content Types
Each department and people with different skillset might have different ways of processing the information. Some people might find written content challenging to read and consume infographic content better. So it is your job to understand what type of content might help you deliver your message more efficiently.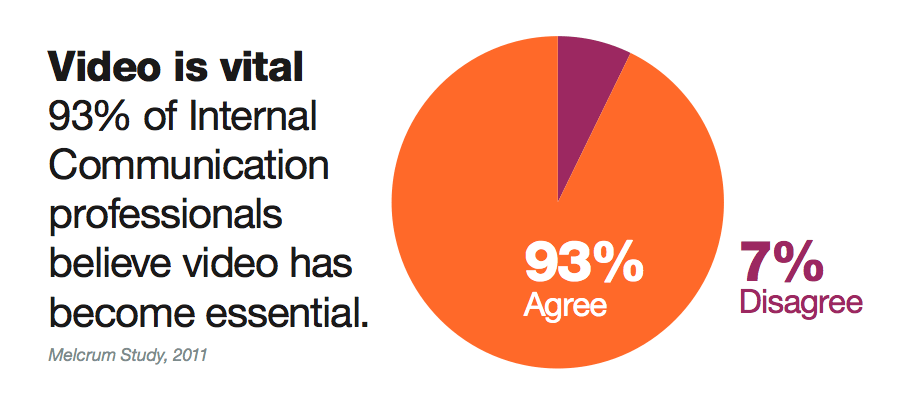 7. Prepare Demo Run
It is a crucial thing to prepare a demo launch before you launch your product internally. In other words, rehearsing will help you understand the missing points that you need to cover, get feedback, evaluate the process, understand what is missing, and what might lead to a misunderstanding during the demo period.
Awarded Best Internal Launch Ideas
I would like to share the list of the best internal communication ideas that are awarded by the Institute of Internal Communication for the best campaign section. Click here to see the full list of winners for each category.
1. Jaguar- A Global Icon Reborn
2.Sequel Group – Taking Dignity from Good to Great for Dignity
3. YBS Group- My Benefits
4. Community Integrated Care -DareToShare
5. Capgemini-Spring Into Wellbeing for
6. Southeastern Railway- Alert Bert
7. Drax- Smart
Also, we recommend you to read product life cycle stages to learn more about product management!