Waitwhile uses AnnounceKit to keep its customers informed about all the new cool things they are shipping.

In a huge industry filled with complex and confusing management tools, Waitwhile is on a mission to help businesses deliver better waiting experiences for their customers through automated, personalized, and smartphone-based queue experiences.

Every such conceivable business has some form of the line that can be improved and optimized. Just like many others, Waitwhile releases improvements almost every day to keep that line on track.

Before using AnnounceKit, they struggled to keep their customers informed about all the new cool things they were shipping. However, with AnnounceKit, their customer satisfaction has grown substantially.

The Company

Company
Waitwhile
Website
waitwhile.com
Headquarters
San Francisco, Funston Ave
Industry
Software-as-a-Service
Features Used
In-App Feed
Standalone Feed
Custom Domain
Modal Widgets
E-Mail Notifications
Segmentation
Waitwhile is a virtual waitlist and queue management platform that helps businesses deliver better waiting experiences for their customers through automated, personalized, and smartphone-based queue experiences.
Waitwhile lets customers wait from anywhere and track
their wait time status in real-time online -and helps the businesses automate their customer flows and reduce their wait times with machine-learning optimization. Waitwhile has improved the wait experience for over 100 million guests and collectively given people back over 6000 years they would have otherwise wasted waiting in line.
The company was founded in 2017 in San Francisco by brothers Christoffer Klemming and Jonas Klemming, with the mission to eliminate the 1 Trillion hours that humans waste standing in line every year. Waitwhile has secured $12 million in funding from investors, including CRV, and has offices in the US and Sweden.
The Challenge
Before AnnounceKit, Waitwhile didn't have a single source for their product updates.

The main issue was the time and effort they spent trying to announce their product updates and company news.

Such a business like Waitwhile always needs to make progress in order to maintain its service quality. Announcing an improvement is just as important as making it. Waitwhile is releasing improvements to the Waitwhile product almost every day, just like many other businesses. However, when it comes to announcing these improvements to their customers and users, a problem came up. As expected, with such an important need, the team saw notifying customers was getting harder and harder. They were struggling to keep their customers informed about all the new cool things they were shipping.
Their customers were frustrated that things kept changing without them understanding why. Customers were not seeing all the great progress they were making with the product.

They didn't have a sense of the momentum and that the product got better every single day. They were also surprised and unhappy with many of the changes that they had not been informed about.
They wanted to achieve the following goals:
Having a public changelog for product releases and company news
Mailing customers about new changes
Bringing the product update to the fore when it goes live
The Solution
They considered building their own changelog feature based on our Gitlab roadmap and tickets. They also tried many other tools for this purpose.

However, they finally met AnnounceKit.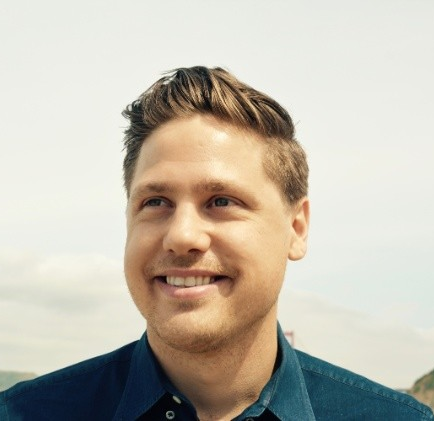 AnnounceKit was the perfect fit for the challenges Waitwhile was facing.

Waitwhile now regulates its announcements with various features of AnnounceKit such as widgets, email notifications, segmentation, and beautiful feeds.

Having a standalone feed keeps things in order. Their customers are happier that there is a single place they can see all the great product updates were shipping. Even their internal team is happier that they can highlight the work they're doing in a more public way, plus keep track of all the updates.
Having enjoyed exponential growth over the past 12 months, Klemming says AnnounceKit was pivotal in enabling Waitwhile's team to announce their product updates easily and quickly.
Klemming explains that by using AnnounceKit's In-App and Standalone feeds and powerful notification and segmentation features, the team is now in a strong position to manage their release notes and improve the experiences their customers expected.
The Outcome
When we asked Klemming about clear benefits Waitwhile has seen from using AnnounceKit, he highlighted three main things.
Using AnnounceKit saves both time and resources for all teams working at Waitwhile. Now we need fewer support chats and inquiries around product changes and what went live and when.

We've achieved having a great public changelog of product releases and we are also able to mail customers about new changes immediately with AnnounceKit. This increased our customer satisfaction by 10-20%.

Customer support has been great – it really feels like there is a human behind it. The team has built features that we've requested, like the Bulk Post Email feature.
Stay tuned for more success stories! Visit our Success Story page for more inspiration.