We used to rely on friends or families' recommendation to buy products. Today 88% of buyers are googling products before a purchase. So your marketing strategies need to correspond to changes in buying behavior.
Often a website is the first step in your customers' journey. Building an engaging website that retains visitors and provides all necessary information is the first successful step.
Lets shortly define engagement.
"The process of building relationships with customers that result in them becoming ambassadors for your brand or product."
In the modern world, we experience improvements in overall quality of websites and online content, technological developments in payments systems and increased confidence in online shopping. As a result, businesses face increased online competition. If you google "buy shoes online", millions of websites will appear in search results and each offers incredible shoe options.
Website user engagement is an important indicator determining the success and ranking of your site. Every website is competing with rival brands to increase its engagement rates. Attracting big traffic is pointless if you are unable to engage with visitors and get them to perform desired actions.
Brands that optimize website customer engagement, on average, achieve the following results:
22% increase in cross-selling
Increase the volume of purchases up to 51%
An engaging user is the crucial first step in the conversion process. You must engage with your audience before you can convince them to buy or subscribe.
If website engagement is so important, how exactly can you increase it? In this blog, we will talk about 3 important components to increase website engagement and 4 tools you need to implement the strategy.
Optimize your website for the right first impression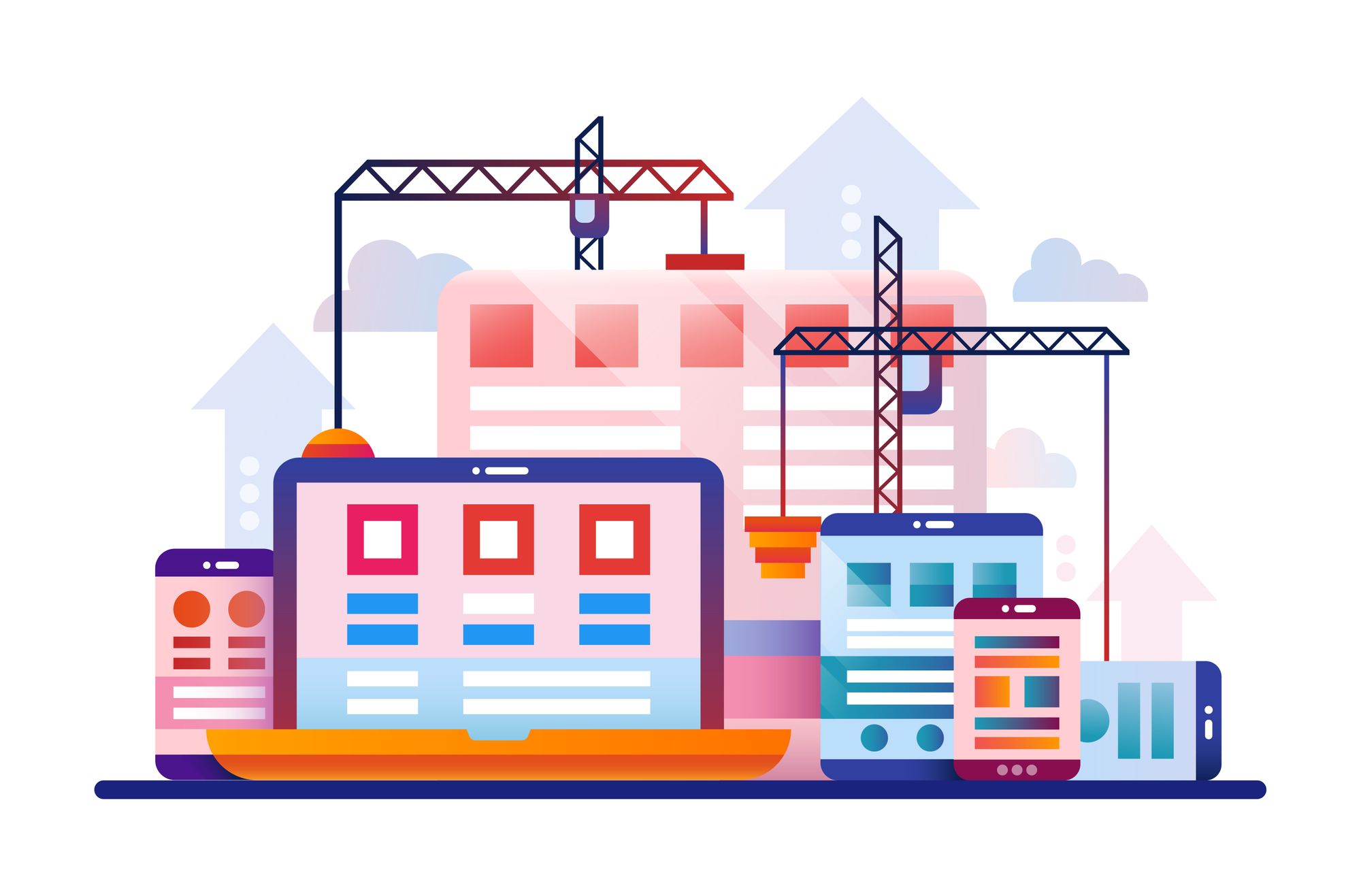 A website tells your story and explains what your business does and how it can benefit the target audience.
Every day new users come to the site, unfamiliar with your service and product. The first page that the user sees should answer most of the relevant questions. If the user does not understand what the site offers, he will leave. The end of the story.
In order to improve your first impression, you need to simplify navigation, improve site load and get rid of obsessive advertising.
A/B testing tool: Google is aiming to declutter the number of tools you need in a daily work routine. Google Optimize is A/B testing tool from Google that enables you to experiment with website design and its organization. The plugin offers three types of testing – A/B, multivariate and redirect tests. And of course, it integrates with Analytics, which allows you to create experimental tests based on data from your site's performance.
Google Optimize is free, but there is a premium option – Google Optimize 360 with additional features such as personalization capabilities. From what we have seen, Google Optimize works just fine for small to midsize businesses.
Simplify website navigation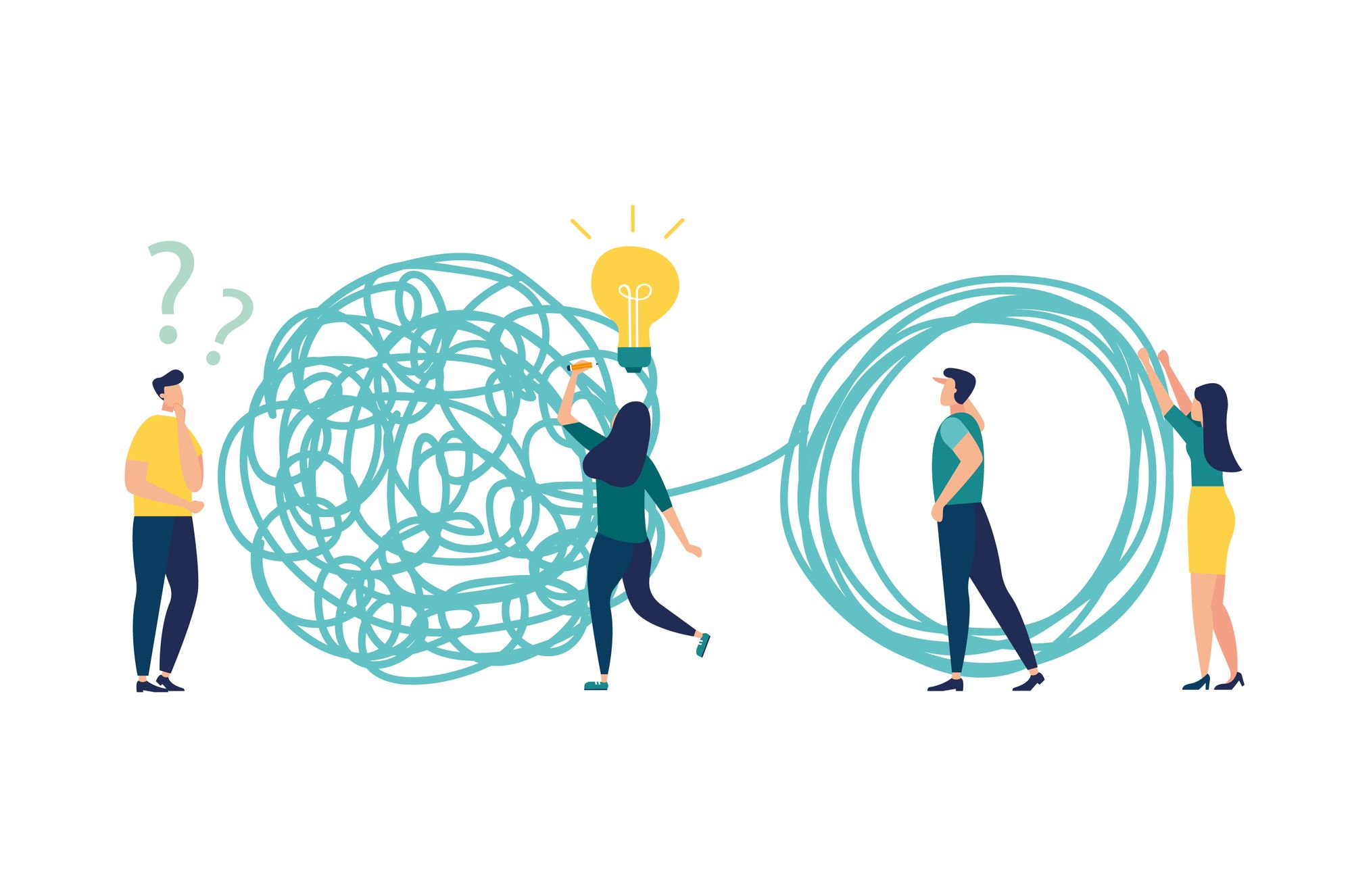 A visitor should have a clear idea about how the website works a be able to intuitively navigate in it. If the website structure is not understandable, a person will get confused and have fewer incentives to explore more.
Avoid obsessive advertising

A messy website with a ton of advertising also reduces engagement rates. Obsessive pop-up windows shouldn't be the first thing a visitor sees. Tools like HelloBar don't work for everybody. A website that immediately asks a new user to subscribe or download a white-paper is considered as spammy rather than effective. Brand reputation in this industry is as important as any other.
For example, look at the top 10 SaaS tool landing pages. Do they look trustworthy and clean, or do they throw pop-ups and flashing bars at you?
💡 Related article: How to build instant trust on your website?
Improve the site load
You've discovered a website that looks interesting, so you start exploring the content. Unfortunately, instead of having a smooth experience, each page loads in ages. Internet users exit slow websites because it is frustrating to wait and wait until a page loads. One study found that pages loading just one second slower can lead to 56% bounce rate increase. So, slow website decrease website engagement. Today's audience doesn't have the patience to wait.
Conduct a page speed test and see if your website loads within two seconds. If not we recommend you to take steps to improve load speed by removing unnecessary elements.
Some small changes in speed have positively impact website engagement rates.
Site load tool: Google PageSpeed Insight API is a tool to check the performance of a page on both mobile and desktop devices and provides suggestions on how the page may be improved.
First PageSpeed determines website's page performance by giving a score from 0 to 100. The usual distribution of score: 90 or above is considered as fast, 50 to 90 is average and whatever is below 50 is slow and requires a lot of changes.
PageSpeed Insight API runs a comprehensive diagnostic and summarizes points that require your attention and shows where your website has passed.
Announce product updates and news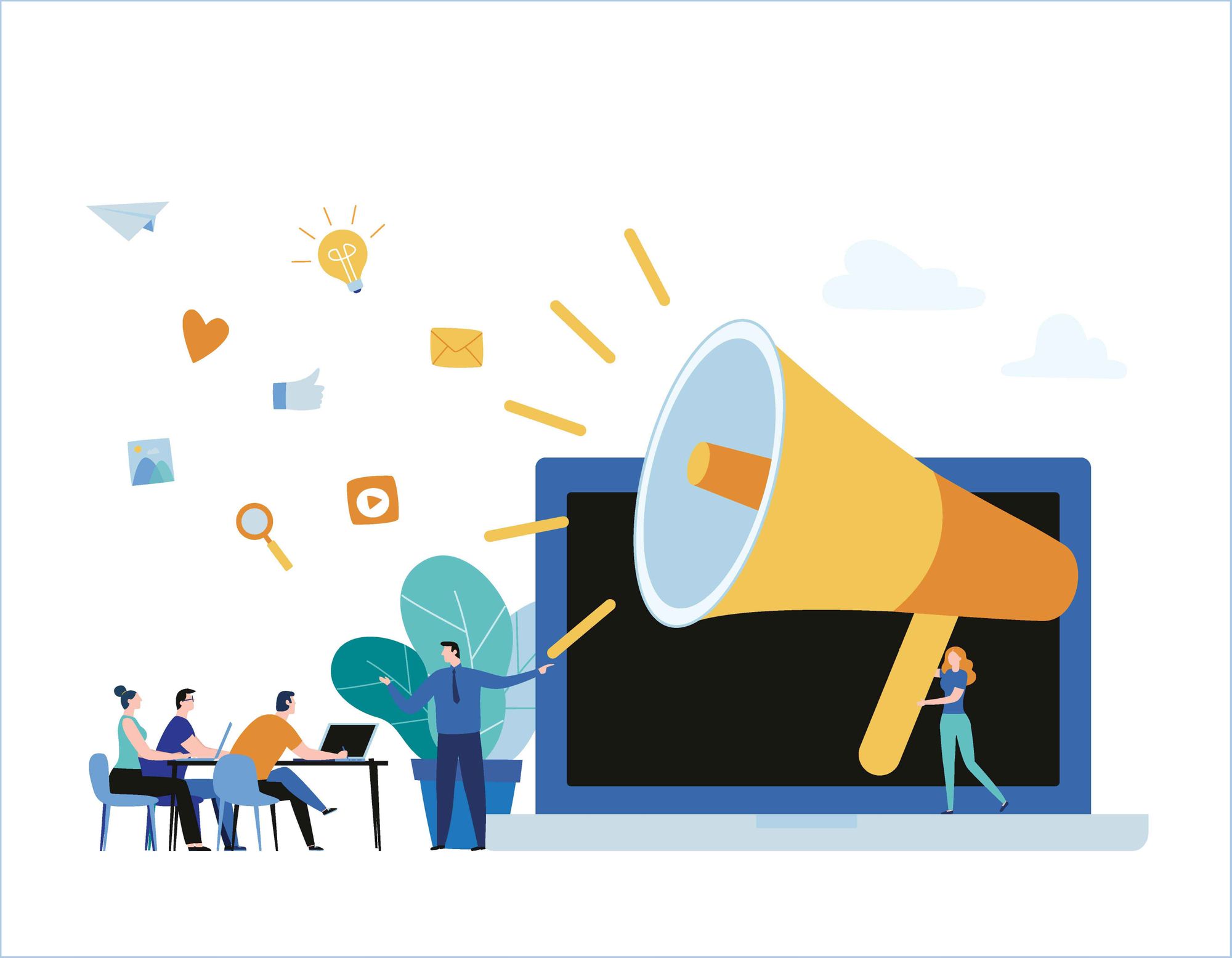 Updated news section shows to a website visitor that:
The company is alive and continuing operations
The company cares about the customers and listens to their feedback (which might positively affect feedback rates)
The company is interested in interacting with users
AnnounceKit team has checked hundreds of SaaS websites, and unfortunately, as we've discovered that 80% of sites ignore "What's new" section. Moreover, some website with the page – display irrelevant news or a year old bug fixes reports. Hiding announcement page is another common mistakes because most of the new visitors don't explore and go deeper than a landing page. Placing a "What's new" in the footer increases the chance user will find out about your hard work improving your software!
You need to understand that website engagement is not only about holding a visitor as long as possible on your website, but the main idea is to be able to build credibility as a company throughout visiting time.
Announcing software updates and new features builds credibility and trust between SaaS producer and a customer. But the task is tricky, challenging and requires some dedication and consistency. Those SaaS companies that haven't updated their news pages, stopped the practice due to the complexity of posting an announcement since the task is initially is done by the IT department.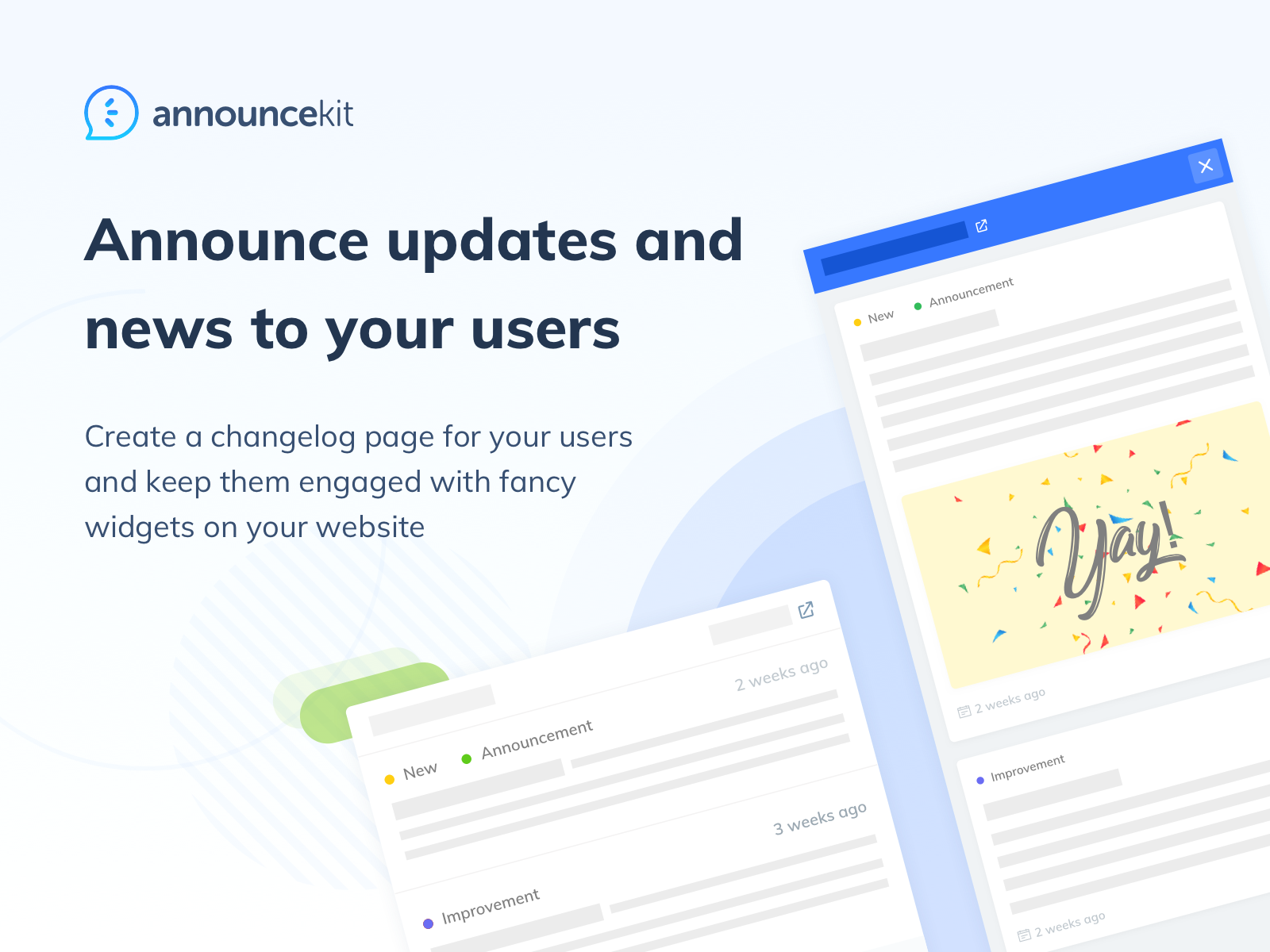 AnnounceKit is an optimal tool to simplify publishing announcements. The software can be integrated into any website with any design with one line of code. Imagine that posting un updates is as easy as creating a Microsoft Word document. The application does the rest for you.
Moreover, some cool features can serve as lead magnet themselves. Your users can subscribe to your latest updates and be notified even before they visit your website back. But only if they want to.
💡 Related article: 5 Smart ways to announce updates
Content Marketing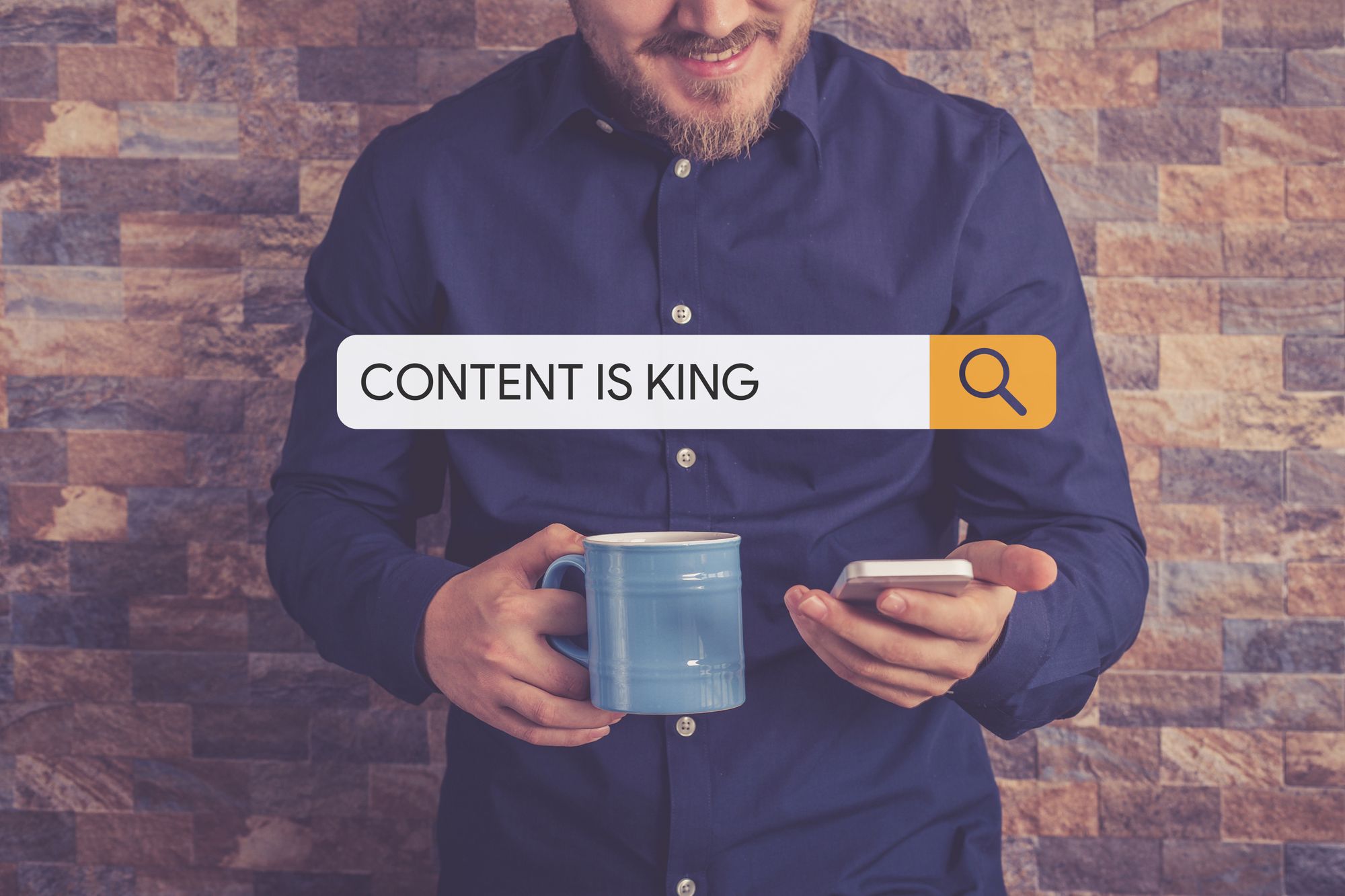 88% of buyers are googling products before a purchase. This is why content marketing a powerful channel for the SaaS industry. High-quality content holds person on your website and gives her information she needs and wants to consume.
The idea is: the more person reads your information the more likely he will purchase your service.
But first, you need to build internal link structure!
An internal linking structure has two benefits:
It boosts SEO ranking, thus more people are likely to land on your website. Optimized internal linking structure gives Google more incentives to show your content higher in search results.
Users have better navigation experience. Thus they visit more pages, which is good for bounce rates and page views metrics.
Optimizing internal links can take you days, but it definitely is worth it. Start with anchor texts, for example. Do they link to other related content on your website? If you have relevant content worth highlighting, you can leave a link to it in the middle of a post.
Have you ever read a blog, and after reading one brilliant content you ended up opening 10 more others. A great blog will catch you like a spider and will encourage you to consume interesting content, which is good for you. And it is good for a blog owner because there is a higher chance you get interested in their product. After all, if they were able to create such a brilliant content spiderweb, then they seem like a credible company. Don't they?
A pro tip: Don't overuse internal links. Although it is a powerful technique, overusing it harms readers experience. Compromising some SEO benefits can lead to more benefits to your brand's reputation.
Internal linking audit tool: SEMrush's website SEO analysis reports will help you find and fix on-site issues and boost SEO-optimization. The reports give you rich, comprehensive information about internal link architecture, and highlights issues that require your attention.
Internal link distribution section demonstrates how links are distributed across different types of your website's pages. It allows you to detect weak pages that may lack link juice — the value passed from one page to another.
Takeouts
A website is a medium that tells your story and explains your tool's value proposition. Use your website to engage with customers, build trust and credibility between you and prospects.
Engaging website improves not only user experience but your bottom line
A website is your first impression
Simplify navigation
Content marketing is a powerful channel to build engagement
Announce updates on your website
---