Just like in real life building trust between two people is a step by step process, that involves patience and consistency in actions to achieve positive association in the mind of another person. The process of building trust between a service provider through a website and a prospect isn't different.
SaaS producers understand how important a website is in convincing a buyer to purchase or subscribe to a product. So, let's omit a long discussion and talk about something that might actually benefit you.
The website is a crucial first impression, it has to be trustworthy, otherwise, a prospect will turn away and switch to your competitor. Nobody wants that.
Unfortunately, many websites have high bounce rates. If everybody knows that building a great website is crucial component in building trust, why some fail to accomplish the goal?
To avoid high bounce rates we've listed 6 main rules to follow. We've particularly wanted to base our rules on research conducted by the most trustworthy source – Stanford University. Also, we recommend you to use this article as a checklist. Some of the rules you've already implemented on your website. Take a look at points that aren't part of your website, these might boost your trustworthiness as a service.
So let's dive in.
1. Provide social proof
The social proof shows visitors that other people use the service and that they are not the first ones. It is an important factor in establishing trust. Visitors see from the outside how others behave towards the company, and subconsciously begin to imitate their behavior.
If a person sees that other people enjoy using the software, he is less hesitant to subscribe. Social proof minimizes risks for a potential client.
Humans evolution as social beings, so we often think in a predetermined way: "If others like it, I will probably like it, too". At least we think "Maybe I should give it a try". Especially when a big name serves as social proof, we think "If such an industry giant uses this service, then I should definitely check it out".
There are many ways you can use this psychological factor to build immediate trust between you and a prospect. Testimonials, product reviews, user cases, and solid numbers are examples of social proof.
Ahref is a great website that instantly builds trust! Let's have a deeper look at what they do right?
Testimonials: a testimonial from an industry expert your visitors might recognize.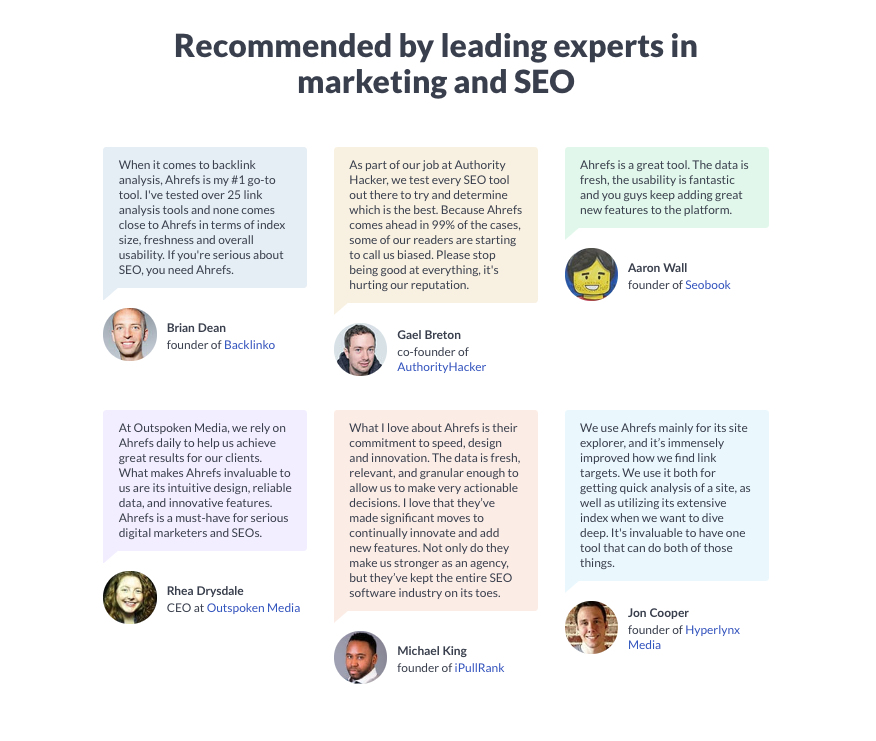 Customers' logos and names. Industry giants are indicators of trustworthiness.
Numbers: If your customer base is impressive, make sure everybody knows!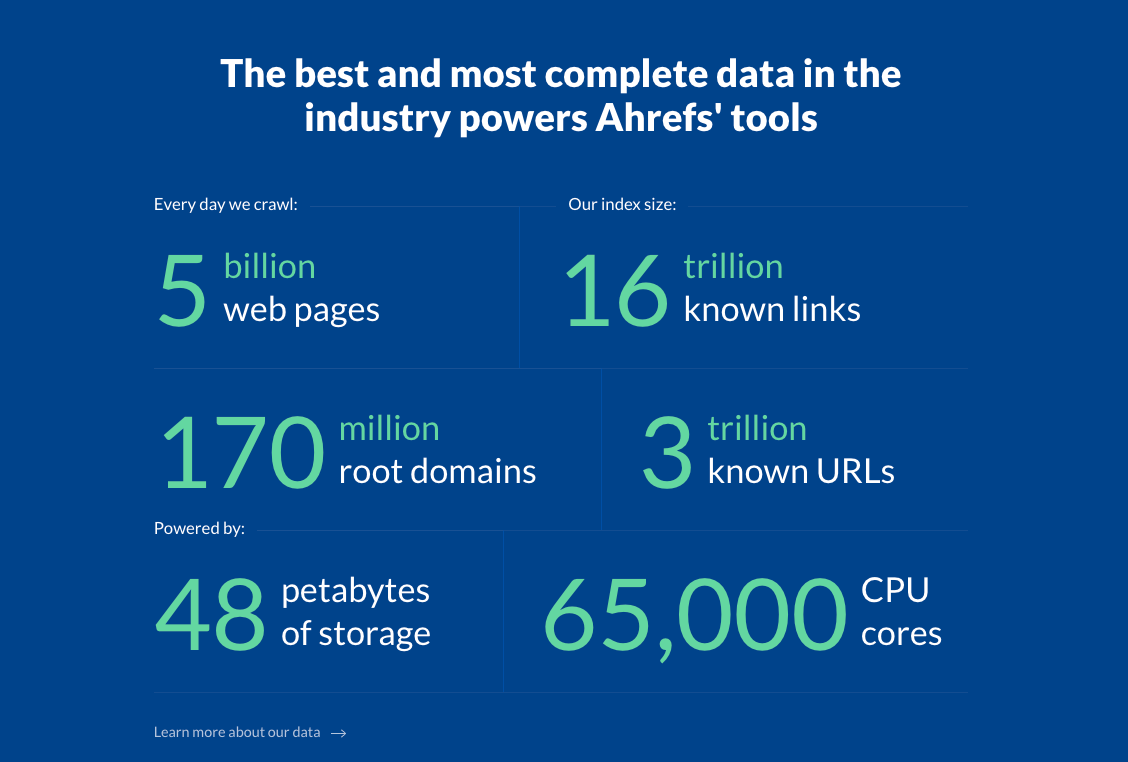 Obviously, it is a much easier task to build trust when you are a well-known software company. But don't give up.You will get there, too.
PandaDoc directly emphasizes that if 10000+ companies use their software – you will like it too.

2. Content resources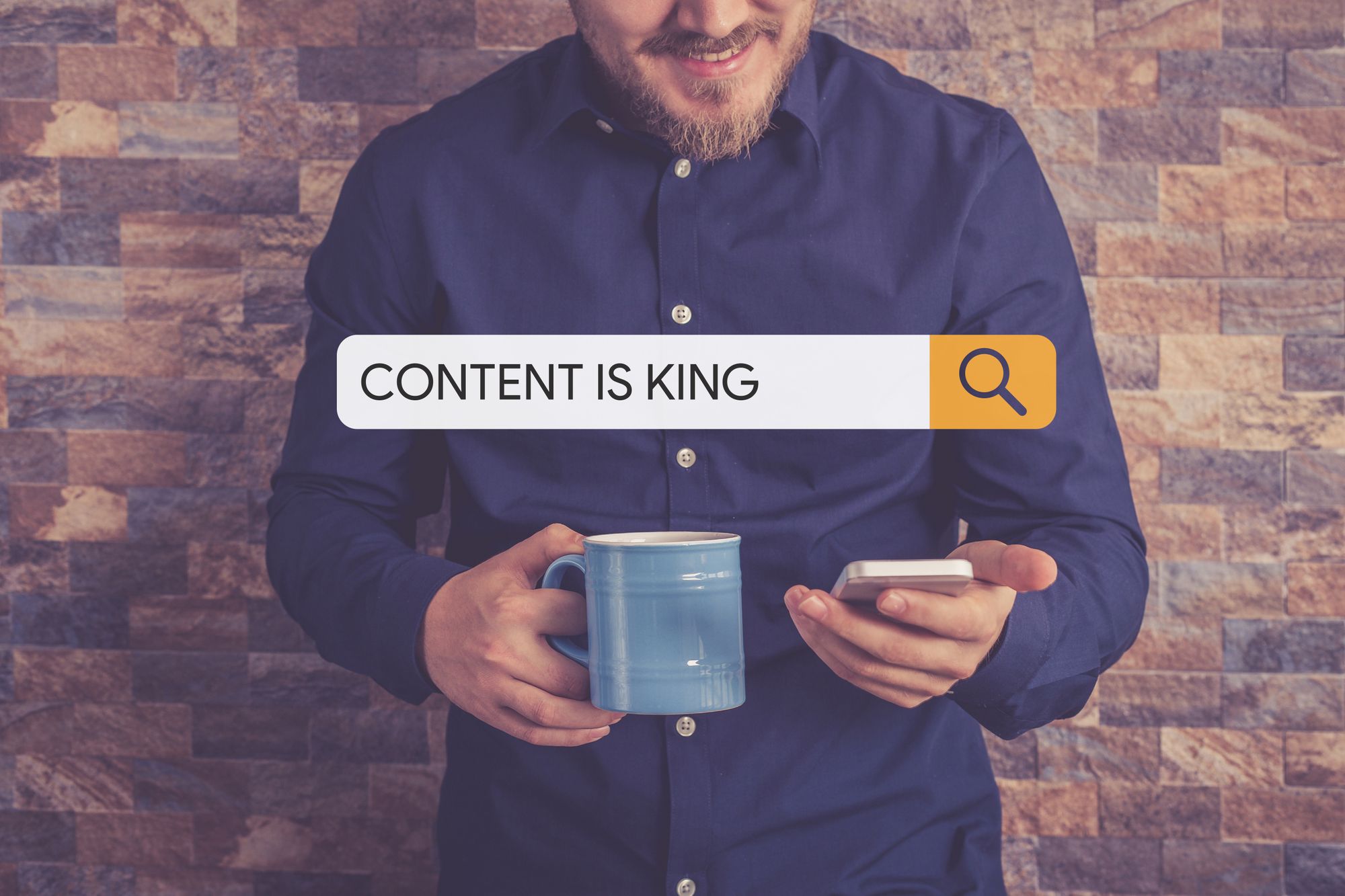 Content marketing is not a traditional marketing channel aiming to push product or service. It takes another, nicer approach by educating customers, showing the benefits by comparing to competitors – basically giving value to clients in all forms possible both written and visual.
Content marketing is when brands create and market "valuable, relevant, and consistent content to attract and retain a clearly defined audience."
A great benefit of content is that it captures people's personal data, that they are willing to exchange for a valuable piece of information.
Content resources come in different shapes and forms: Step by Step guides, How-to videos, White papers (based on original research), infographics, etc.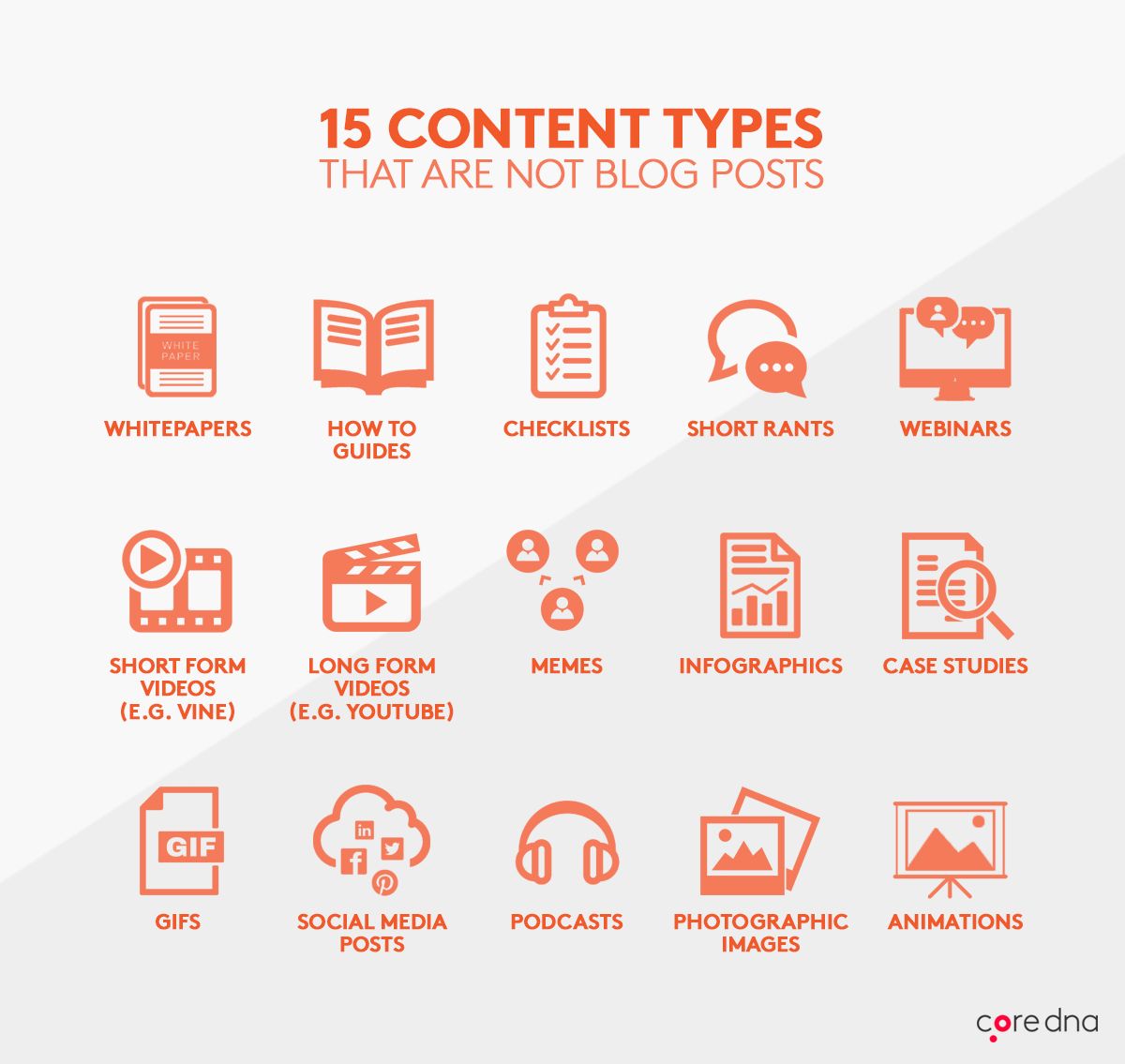 A small advice before we move on to the next topic: A study from Stanford Technical Lab "Elements that Affect Web Credibility: Early results from Self-Report Study" confirmed that you can build website credibility by providing a third-party citation, references, source material for the information you mention. It serves as a piece of solid evidence that you are confident about the honesty of your content resources.
💡 Related article: How to boost website engagement and top 4 tools you need!
3. News section
How do you know if a software service is updating and producers are improving the product?
Isn't it good to know that service you are subscribing to is constantly improving? At the end of the day, you want to use software and know that in case of a system issue, your problem will be heard and solved. Moreover, in a constantly changing world, that shifts trends, you would want to use software that evolves and adapts to changes too.
Announcing product updates, companies news, new feature releases is vital in boosting trust. People will trust you more if they see your hard work.
Unfortunately, a lot of companies in the software industry don't announce bug fixes, new features, new company news etc. They are losing a chance to show their hard work and connect with the users. And as a side bonus, "What's new" section increases engagement rates.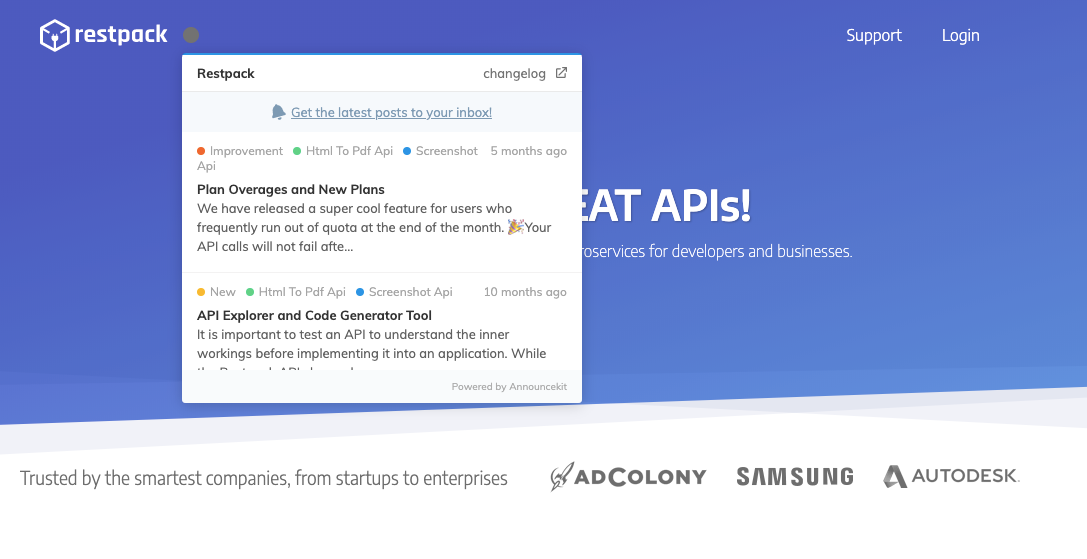 At AnnounceKit we wanted to build software that would make announcement publishing faster and efficient. Our fancy widgets can be integrated into any website design with one line of code.
So, if your company doesn't announce updates, you can start today with AnnounceKit for free!
4. Show your team faces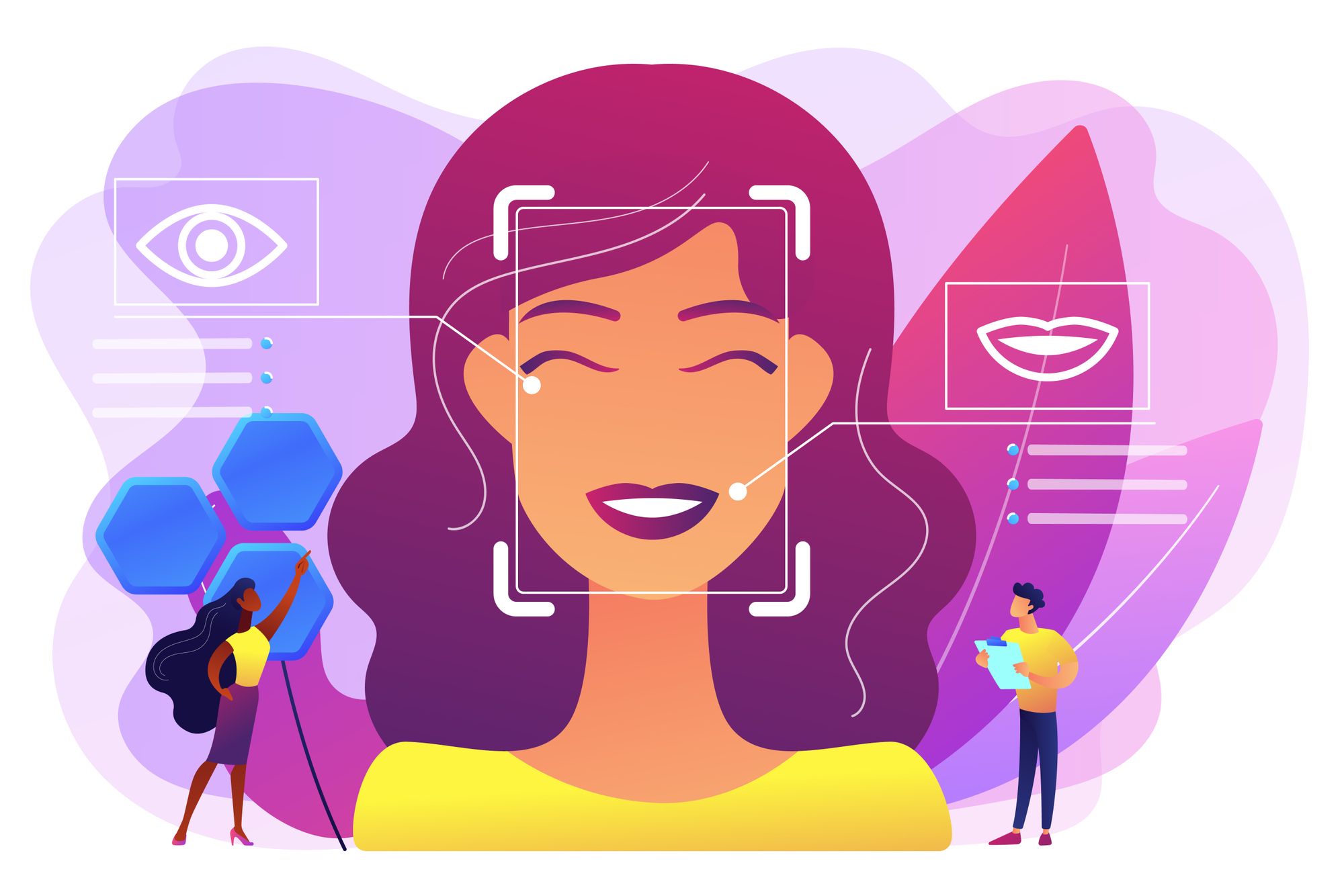 A study conducted by B.J. Fogg and Shawn Tseng "The Elements of Computer Credibility" confirmed that showing that there is a real organization behind your site gives a trustworthy impression.
Other than simply listing your official address, contact information and license number, show that real and honest people stand behind your site. Add pictures of real employees who work at your company.
A pro tip: To make Team page more trustworthy and engaging add employees' responsibilities and let them tell more about themselves, what they love to do, hobbies and background experience.
Let's look at examples from Hubspot Academy: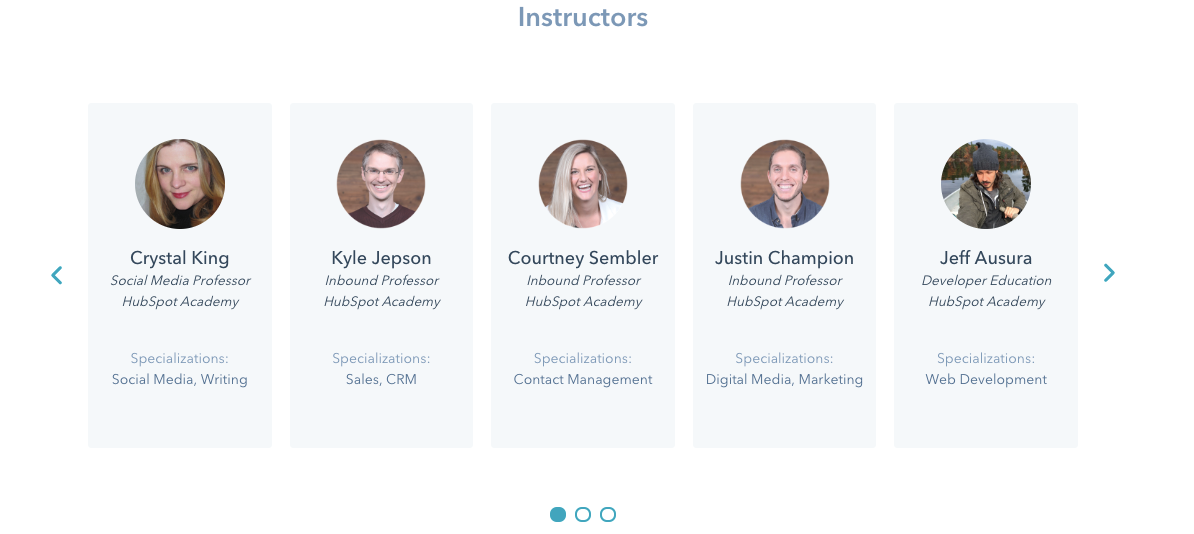 6. Clean, impressive design
People evaluate companies through visual design. Of course, not all website should look "awesome". The visual design should correspond to the company's purpose. For example, Berkshire Hathaway has the simplest design possible, it's not even minimalistic… Look at it yourself.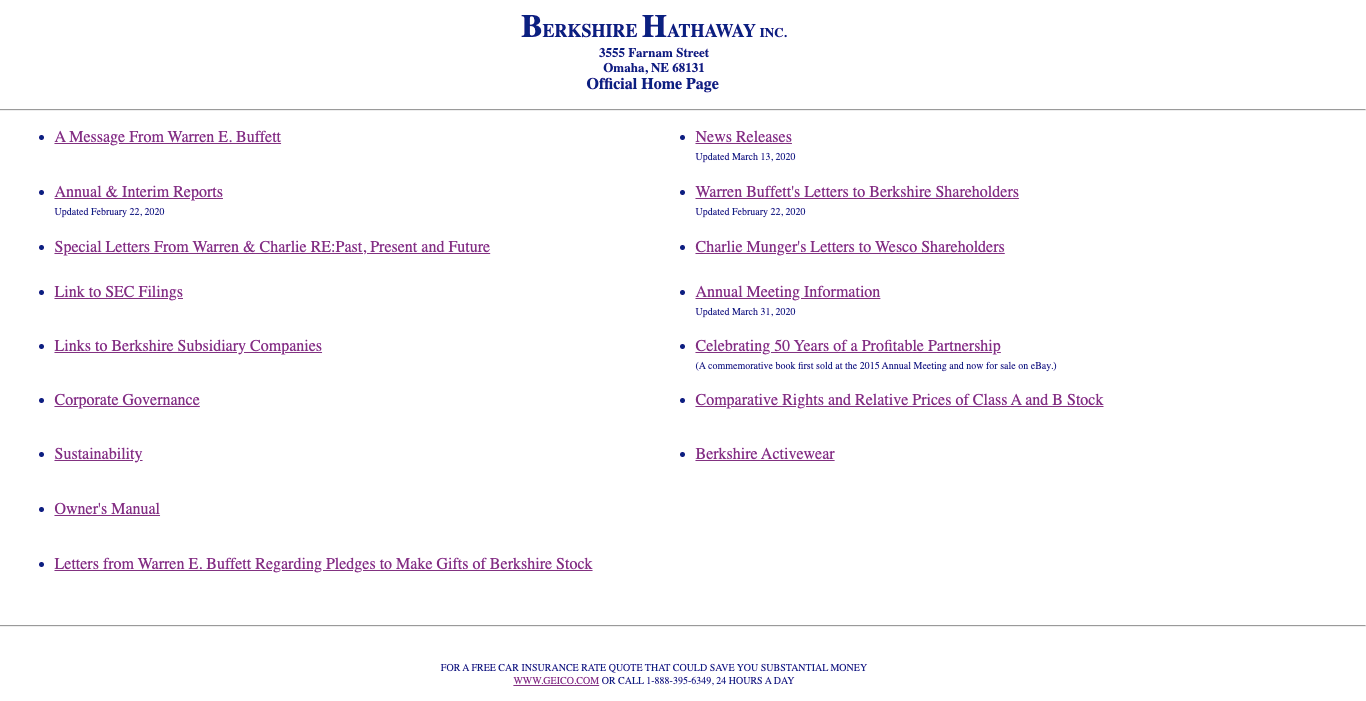 The strategy works if you are Warren Buffet and you have been building a reputation of an investor who beat the market average for decades. Well, then yes… website design isn't important.
In SaaS industry, on the other hand, design is a key! The aesthetic design will show visitors that you are a serious company that has spent time and money on creating the website. It inspires confidence.
Attention to details promises good attention to details in service itself. Because very often a good website equals to a good service. The first impression visitors have of your site plays a big role in creating its value. If the site has made a good impression on visitors, then they will remain to view the content. However, the aesthetically appealing design has its limits. If you have serious problems in the usability of the site, then visitors, as a rule, quickly lose their patience. Take care of Site load and overall navigation of a site.
💡 Related article: How to make your SaaS website sell?
Takeouts from this blog:
Provide social proof
Create content resources
Add "What's new" section
Show your awesome team
Website design
---