Companies make product updates almost every day to increase the experience provided by their product.

But, even if you are doing game-changing updates, it doesn't change anything at all if nobody knows about it.

The real challenge is to announce these product updates to your audience.

Announcing an improvement is just as important as making it. So, it is important to give the right message, via the right channel, to the right audience at the right time.

You may be asking, "How?". Don't be freaked out. We are here to take the burden away from you.
Why Announcing Product Updates is Important?
Improvement is one of the essential components for a SaaS product, just like any other business. Therefore, announcing them to your customers has the same importance. It is important to announce product updates because it is one of the most efficient ways to maintain feature adoption and customer satisfaction.
Feature Adoption
With the huge shift from one-time-purchase software to subscription-based software, it has become more and more important for users to recognize the value of your product and continue receiving value on an ongoing basis.

This continuity is only possible with improvement. Each new feature or improvement is a new opportunity for adding value to your product and therefore users' experience.

But, even if you are constantly making product updates, you may face many of your customers who are still unaware of your updates. In that sense, it is of vital importance to announce product updates.
Customer Satisfaction
Happy customers mean that you are doing it right. But, how do you achieve growth in customer satisfaction? By showing them an interest.

Your product is improving but also, simultaneously, the number of users is increasing. This might create a knowledge gap between your product and your customers. Your customer might not get the sense of momentum and that the product got better every single day. This results in unhappy customers.

Making and announcing product updates together is necessary to keep your customers satisfied and therefore essential to increase customer satisfaction.
How to Announce Product Updates?
There are several ways to announce product updates. When choosing among them, you should define the importance of your update, decide on your audience and shoot!
1. Email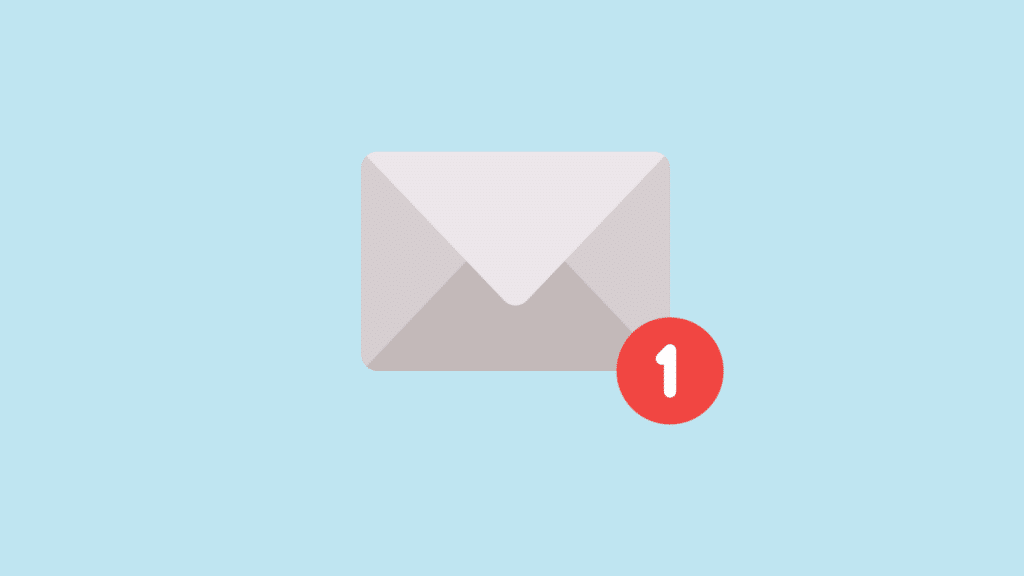 The most traditional but still one of the most effective ways to announce product updates, announcement emails. It works well if you really have a mail that takes attention. Otherwise, the destiny of your announcement email will end up in the trash or spam folder.

Announcement emails are used for what's been changed or updated, as expected and it is very logical to use announcement emails to keep your users in the loop with the latest product updates whenever they are away from your website or product.

Email can be boring while presenting a touchpoint. Therefore, it is your job to make it clickable and simply interesting.

💡 Email Digest is very helpful for this case. It is a single email that summarizes all of your emails published during a specific time period and everyone loves summaries! By using an email digest, you can make your email announcements more readable and increase your read rate. Give a chance to email digest!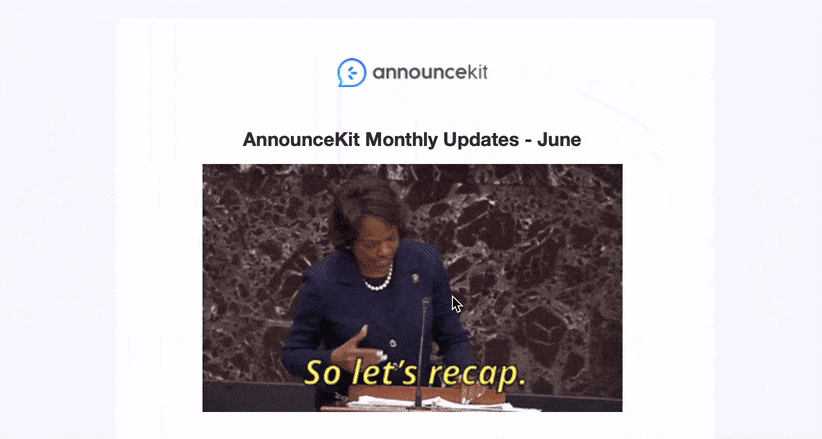 2. Social Media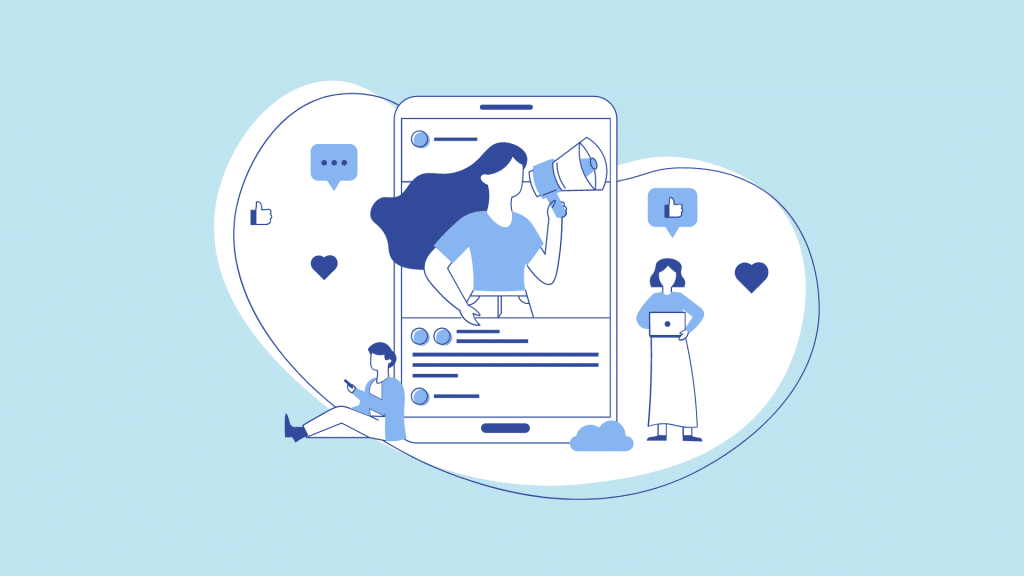 Social media becomes a place that allows any information to spread across the world within seconds. It sounds great to use social media to announce product updates from that point of view. However, this speed may sometimes not be efficient as it is seen. It causes things to disappear in a sea of information.

Your customers follow you on social media because they care about your brand. Of course, you should nurture them with great news but not every announcement will take their attention. Think about it, would you like to see a bug fix or small improvement while scrolling down on your Twitter? Probably, it will not take so much attention.

You have to eliminate the announcements that best fit social environments. You should decide if the information you will share on your social media account will have a positive impact on your followers or if your update announcement going to be fade away in a sea of information.

💡 Social media can be a good backup for your announcements. You can use your social media accounts like LinkedIn and Twitter to post the announcements you already defined and posted on your in your website. AnnounceKit provides you with thumbnails to share your posts on social media. See an example.

💡 Or you can plan and post your announcements on Twitter, LinkedIn and Facebook using Sociality.io. It makes the whole scheduling, posting and tracking process much easier!
3. In-App Announcement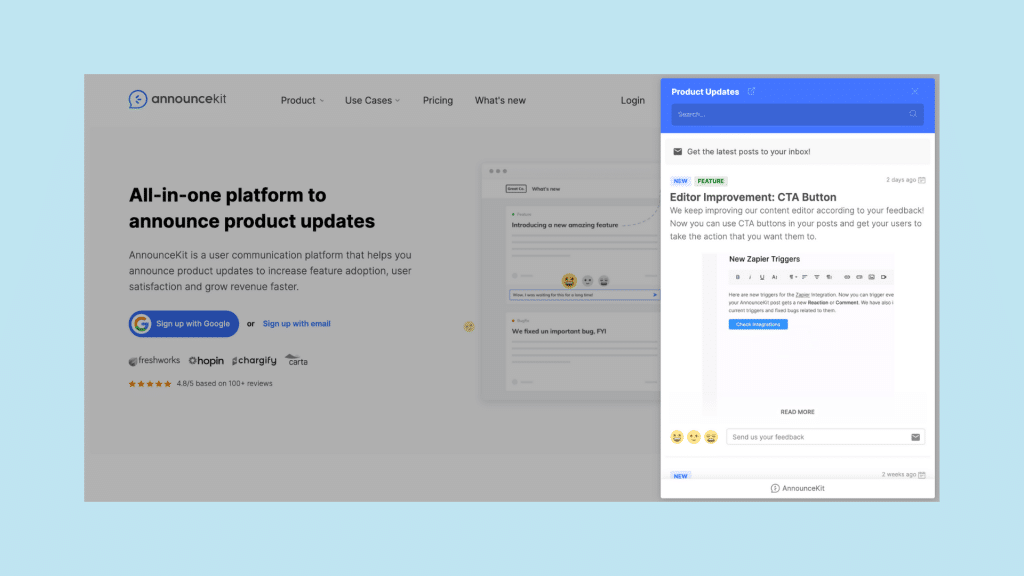 It is important to reach the target audience while announcing a product update. Fantastic audience and where to find them?

Of course in your app!

The in-app announcement, if you ask me, is the best way to communicate with your customers because you are reaching the people who are already using your product and interested in your product updates. It engages your user's with eye-catching notification widgets, boosters and feedback. It is like a roof party to hang out with your loyal friends and tittle-tattling the whole night!

In-app announcement pages are also providing you with a more organized and clean layout. It allows you to order your page historically, add labels for specific updates and show that you are killing it! It basically allows you to announce product updates in your very own manner.

Waitwhile's updates page is so appealing, isn't it? Take a look at Waitwhile's Secret Superpower for Product Announcements is AnnounceKit to see how they announce product updates in such a good way!
4. Blog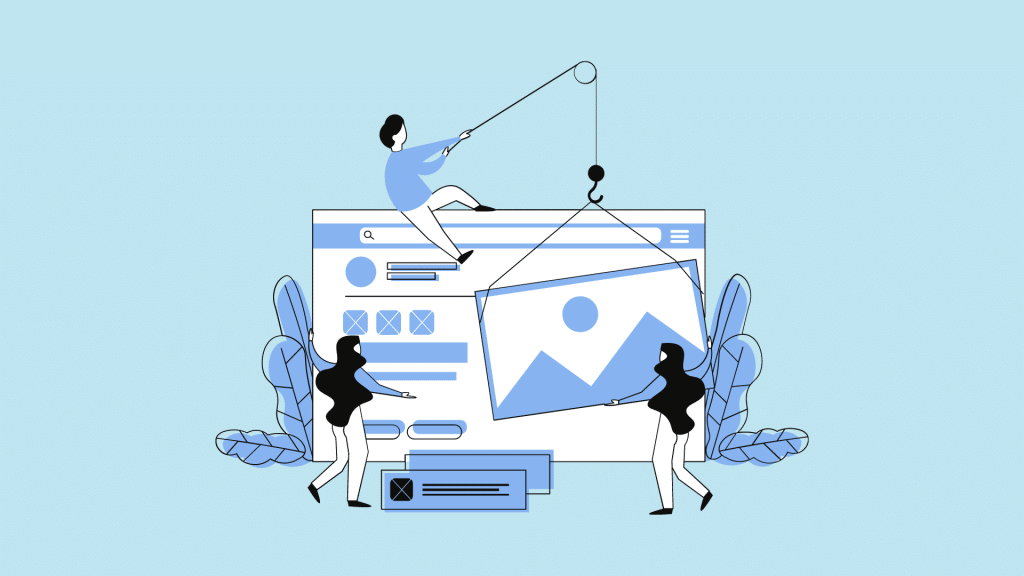 Creating a blog is a smart way to announce product updates while defining the problem, solution and benefit in a well-designed page. In contrast to an announcement email or a website updates page, an announcement blog post allows you to explain complicated news and announcements more effectively. You can add extra notes, videos and images to support your statement.
In Short
Even if you are doing game-changing updates, it doesn't change anything at all if nobody knows about it. Therefore, try at least one of the suggestions above to announce product updates and show your audience that you care for them.

Do you have any other ideas to announce product updates? Do not hesitate to write to me on Twitter!