Customer engagement metrics help measure how your business is going. There are several metrics for various measurements: performance-related, content-related, mailing-based, and many others. In this article, we will help you understand whether a website, product or campaign is spot-on for your target audience. Interpreting customer engagement metrics properly provides increased marketing ROI. It means that the return on investment of your company will be increased, therefore growth rate and customer engagement will be enhanced.
Basic Customer Engagement Metrics for Any Business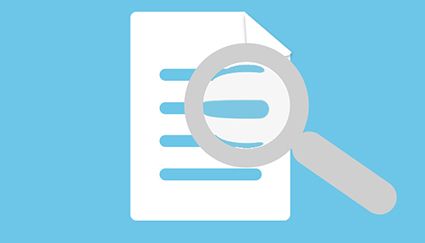 1. The Number of Pageviews
The first and foremost metric on this list is pageviews. Even pageviews itself tell a lot about your business performance. In a nutshell, it can be summarized as a the amount of traffic a website gets. The number of visitors on your website indeed tells something about the satisfaction level of your consumers. High pageview numbers can be seen as the result of successful enterprises. It means that people find good reasons to visit your website. On the contrary, low pageview numbers may mean that website is not interesting enough to pay a visit. Google performance analyzing services and other alternative platforms may be helpful in understanding so. However, you will still need to deploy metrics to understand the depths of your customer engagement levels. Especially unique page views can also help you to understand the visitor behaviour.
2. Screen Time
Getting the user to click on the link to your website is good, but what matters is the amount of time they will spend on that page. If a visitor visits a website and their first impression is not quite well, time on site will definitely go down. The first impression of your website can be improved with a proper UX strategy. Also if a website has attractive content, visitors will want to explore more. As much as they visit for a purpose or a particular product, you will have a chance to introduce other services and maybe company features once they are on.
3. Pages per Session
Another customer engagement metric is pages per session. It talks about the number of page visits per session. With this metric, you can discover which part of the website is interesting to customers. High pages per session metrics are good for a business.
Key Customer Engagement Metrics to Measure Customer Satisfaction
4. Bounce Rate
The bounce rate metric could sound like the pages per session metric, however it is another essentials to be taken seriously. A distinguishing part of it is that a lower bounce rate is better because it means users are less likely to bounce off from your content, simply because they find it relevant or interesting! Occasionally, the bounce rate can be interpreted as thumbs-down. Google analytic programs would also help you define the relevancy and plan your website content accordingly.
5. Conversion Rate
How can you tell when your website visitors are actually performing the things that you want them to do? The conversion rate metric shows consumer actions on a website regarding the consumption of relevant content that was specifically designed on the basis of business objectives. A website can include extensions, sign up and email subscribe boxes, various visual advertisements, and so on. It is easy to calculate the conversion rate metric:
Conversion Rate= (total number of conversions/ total number of visitors) x 100
6. NPS (Net promoter score)
It is always a higher chance that loyal consumers recommend your company to other people. If consumer needs are met on a satisfactory level, there will be high customer loyalty rates. Net promoter score, NPS in short, measures customer loyalty, in other words how much they are satisfied with your offerings. There are dozens of question types to get relevant answers from customers. Likert scale, which involves ranking points from 1 to 10, is the most popular one. Emoji images referring to each rankings are also preferred by many websites to create a friendlier atmosphere. Besides surveys and closed questions, you can choose open questions if your company scale is properly functioning. Don't hesitate to receive feedback, use the data that you have collected to develop prospective campaigns and practices.
Don't Ever Neglect These Customer Engagement Metrics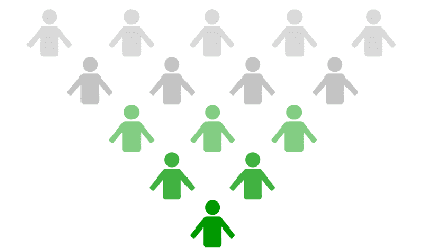 7. The Number Of Monthly Active Users
Daily visits are indeed crucial, but monthly visitors is another useful metric. With this metric, you get to have a clear idea of how many customers are active users of your website. Transforming daily visitors to monthly visitors cultivates better brand recognition and customer loyalty. By learning which practices brings loyal customers, it is possible to strengthen customer engagement.
8. Application Downloads and Usability
Have you come across the "Continue with the application?" notification when you try to run a link with the browser on your mobile phone? Does it convince you to install the application or you simply choose to continue with the browser? Whatever your answer is, mobile applications are ruling the market. With advancing technology and smartphones becoming more accessible, almost anyone today has access to app stores. Another point is, according to various marketing research, apps are quite interesting and more practical to use.
Make sure, though, that the mobile application has distinctive features other than what the website is offering. User-friendly and witty design interfaces expand customer attention spans for longer. Additionally, informing your customers about product changes will be easier and fancier this way.
Comments on the App Store or Play Store will influence prospective users of your app in deciding to download it or not. Five stars and positive comments make your application more visible and trustworthy. It is possible to measure app download numbers and customer satisfaction through these metrics. Customer engagement is not all about downloading the app but ensure customers get to use it regularly.
9. Comments, Shares and Likes on Social Media Platforms
Is it possible to think social media platforms without metrics? No way! Especially in the modern world where life gets more and more digitalized everyday. Creating unique and enjoyable content on social media helps increase customer engagement. In these platforms, the interaction between the account of a company and customers is more visible. How so? Just follow comments, likes, and shares on social media platforms you are using.
Face to Face Interaction is Another Customer Engagement Metric
10. Organizing Events with Customers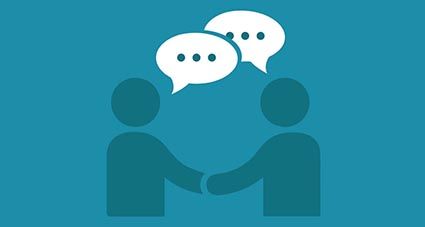 Meeting with your customers face to face never gets old for enhancing customer engagement. Organizing events that promote products, campaigns, or anything to simply increase your brand value can count as a metric. Its impact on customers cannot go unnoticed, even in the digital transformation age. You can follow sign-ups and registrations to an event, determine the participants' segment, and develop new strategies accordingly. Sharing event details on social media platforms or your website would contribute a lot, too.
A software for developing creative ways for dialogue, AnnounceKit offers solutions that are helpful in strengthening customer engagement. Measuring customer engagement metrics and deploying them based on your goals will enhance the growth rates for your business.
Check out our website to discover more of that you can do for effective customer engagement.
You can read our previous post on Product Marketing Trends for 2021