Today, a product is affected by several factors in its production and marketing process. Recently, customers happened to be the decision-makers with their massive impact on these processes. With the digitalization of almost every brand, websites don't just exist to inform users anymore but give them unique user friendly experiences. From the design of a navigation bar to color selection, every little detail can be really important for a great user experience. UX tries to understand consumer reactions and emotions to solve problems that may occur in the product lifecycle. Starting with your website is a good idea, and making your website attractive with user experience strategies is hassle-free.
6 User-Friendly UX Strategies to Spice Things Up
Here are 6 UX strategies for your site:
1. First Impression is Nearly Everything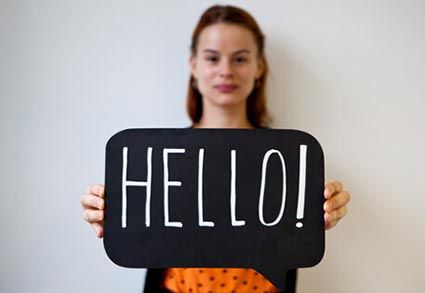 If you enter a website, and neither graphics nor content didn't draw your attention, you will feel the urge to leave as soon as possible. A welcoming and user-friendly page is nearly everything to catch visitors. A visitor should be able to grasp the company sector or what the brand is about, at the first glance. The navigation bar design should be methodical and easy to use, including the headings that help the users on the page easily navigate. Short informative content will also be helpful in presenting your offerings.
2. Secondary Pages are Still Important
The secondary pages that the users are directed to have a great impact on increasing the time spent on the website. The home page may seem more important but it doesn't mean that the other pages does not contribute to the overall screen time. Use secondary pages as a chance to keep users sticking around.
As for the internet connection and loading speed problems that might occur, there are solutions too. Adding fun and colorful details to 404 pages, and other side pages are parts of user-friendly UX design strategies since they pass the message that you are working on making things better.
3. Relevant Color Chart for Product Story And Brand Recognition
Which color represents your company, brand, or product? Everybody remembers the brands or products with a certain color that they are advertised with. For example, the companies worldwide known as Coca-Cola, Netflix, or Mcdonald's are recognized by their red color. Pick a color for your company that reflects the spirit, and use it on the website thoroughly, to provide brand identity and create user-friendly pages.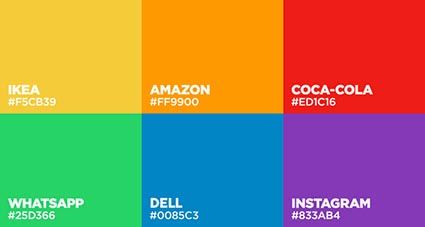 Simplicity, clarity, and readability are basic concepts that need to be studied to make a website more user-friendly. According to the product you introduce to users, combine relative vibrant colors, keep fresh and interesting your site.
4. User-Friendly UX Strategies Include Interactive Layouts
CTA, short for "call-to-action", provides quick, incentive layouts to speed up the sale process of a product. On websites with various strong CTA opportunities, users take the next steps easily, feels interacted with a brand/product, and informed accurately.
Form layouts make it possible for visitors to purchase offerings with ease. Every filled form might mean a chance for keeping customer loyalty alive. Additionally, the conversion rate, one of the metrics of customer engagement, is heavily influenced by these forms.
5. Brief Content and FAQ
UX content strategy is also crucial. Nobody reads long and boring texts, even if it is full of information! Content and texts that explain your product should be arranged in accordance with the high readability rate. Don't turn off your visitors while the aim is informing and attracting them – produce content considering these factors.
However, a section of the FQA can be added, which consists of short answers to topics that often evoke curiosity. Thus, the website will easier to understand, and contributes to the general user-friendliness. Further examination of user experience or feedback gives a great idea about the issues to be addressed as part of FAQ.
6. Get Users to Contact You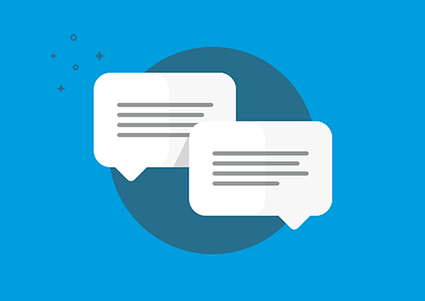 There are a good few ways to ensure your consumers are willing to contact you. Giving your company's contact information clearly shows that you will be there for them, always. With the contact link, you can lead your user to a message screen to send an e-mail to your official inbox. Providing phone numbers, chatting online on the website with users to help out about problems, or giving addresses is always another option. You can use them separately or all together to enhance the possibility of keeping in touch.
BONUS TIP
Do not forget to optimize your website regularly! This ensures that you are serving a user experience that is relevant and current. Also, if you have applications on mobile devices – you should definitely have them – apply a similar and easier interface, eye-catching layouts to your app.
Enhance Your Website With User-Friendly UX Strategies
These 6 user-friendly UX strategies will work for any business. However, different sectors would require different strategies in addition. The sector your product belongs under determines these genuine touches, and what to add to these foundational 6 strategies.
If you need any additional help to make your website more user-friendly, AnnounceKit provides simple solutions for your team, your product development, and marketing departments. Through it, specifying your requirements and designing your announcement options accordingly is easier and more fun. Think through the experiences of your users, enrich your design, content, and interface, and get better results.
You can read our previous post on https://announcekit.app/blog/10-useful-customer-engagement-metrics-to-track/