Quick Setup, Easy to Use, and Many Integrations
Manage your product announcements from a single place and easily distribute them
across multiple channels.
Changelog vs Release Notes:
There are dozens of solution-oriented programs keeping customers and product managers informed. A product or application can be designed in the first phase with some deficiencies, and would need upgrades or fixes later. If a company, manager, or developer wants to see what has been done in the past, it would be quite challenging to achieve these steps, manually. However, Changelog and Release Notes records new features, fixes, and upgrades by arranged in an order paragraph format.
The best optimized informative paragraphs are prepared to inform both users and stakeholders. It is possible to keep managers, developers, teammates, and customers up to date with a methodical record system, while increasing awareness, engagement, and trust. The ability to follow the taken steps within the software, application, or product provides taking the next decisions as deliberate. Explore the similarities and differences, decide what to use between Changelog vs Release Notes.
Changelog vs Release Notes: What's the Purpose?
The main purpose is to follow the significant changes between upgraded versions. Informing both users and stakeholders about them is possible with simply comprehensible language. Also, you will have a chance to build an intimate atmosphere between users and the company by giving promise that your product will be better next time by showing your ongoing process. With Changelog and Release Notes, appreciate an upgraded product by sharing teammates' effort with users.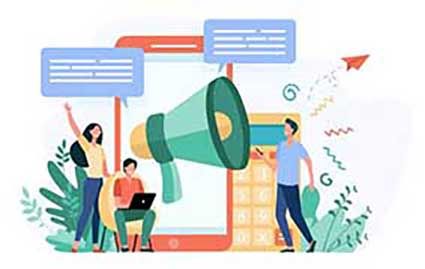 Changelog and Release notes – usually, they are considered as the same stuff. But some tiny nuances differentiate them. Firstly let's dive into the definitions and the reasons why they are used. Basically, Changelog and Release Notes are files/documents that help record what has been done in the past. Many applications use these opportunities to keep records of their progress. Spotify and Slack are famous examples. In case you need to see the previous steps taken in any application or project, you have Changelog or Release Notes by you. Let's take a look at how they differ in their specific features.
Overview of Changelog
Changelog provides a chronological list of essential changes for a project's different versions. The things you see under the "What's New" heading on the App Store or Google Play Store while updating an application, are a summary of changes you will experience soon. Changelog makes the documentation process easier for developers and users.
Who Needs? Software developers who want to improve their project need a Changelog. Especially, who love working systematically will appreciate this! Having the ability to realize little or bigger changes in the project that you care about is amazing. Keeping records provides you a bigger space that the chance of falling into repetition is low. Therefore, you can just focus on the things you haven't done yet.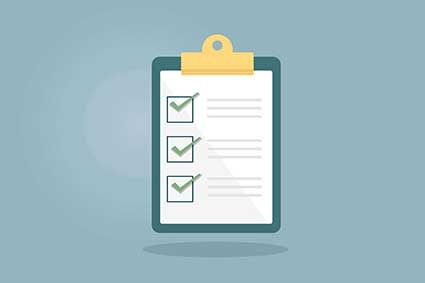 Overview of Release Notes
Thanks to Release Notes, it is now possible to have a strong communication between parties, departments of a company, for one and each different versions of a project. Update announcements and visual product launch features are the main advantages. The catchy design contributes significantly to developing more loyalty, and relevancy from customers.
Similar to Changelog, segmentation, feedback & emoji reactions, and e-mail notifications make developers and users stay in touch through Release Notes. They are not only informed, but also have a chance to get involved in the process. The feeling of being "a part of it" creates intimacy and powerful ties. Therefore expectations are set properly.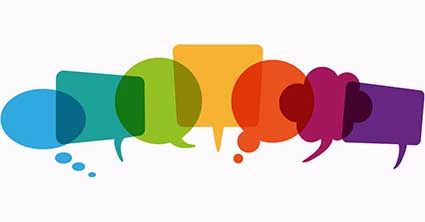 What's the Difference: Changelog vs Release Notes
Before making up your mind about Changelog vs Release Notes, you should note that being up to date has a significant impact on marketing strategies. It is better to know your customers and plan your next moves for both their and your company's best.
Some common features Changelog and Release Notes have a share:
Both Changelog and Release Notes will save your time through tidy and summary paragraph format to catch up with all-new features, and by having a chance to shoot a glance at the past pitch. With both, you will have a clear idea for your next step.
These two subsidiary documents could be organized within the company, easily. More disciplined, well-organized, and calculated moves will carry you and your company one step further.
You will have a mutual dialogue with the target group you are related to, utilizing feedback efficiently.
Now, let's take another perspective. Your team puts a noticeable effort, and as a great product manager, you have to appreciate them. Don't undersell your new version of the project! Don't forget that marketing a product wisely has a key role in how a brand is perceived. How would Changelog and Release Notes contribute to this notion?
The Release Notes can be considered a practical guide, enabling a quick look at what has been done in the past. Contrarily, Changelog provides a comprehensive and detailed list of deeds, including a short explanation for the newer versions.
Release Notes doesn't necessarily cover the technical background. The main goal is to learn how the update will affect user experiences. The changelog specifies the issues and links about it in its chronological list.
Changelog embodies more details, as the modification date, name of the developer in charge and related e-mail addresses, etc. The Release Notes, on the other hand demonstrates general, brief, and short paragraphs of the last released version product. It focuses on product development and considers the functionality a priority.
Which is More Practical – Changelog vs Release Notes?
According to your focus and marketing strategy, you can pick whatever you like.
Release Notes provides interactive connections with your audience, improving the product, adding current features to your project, and keeping your business alive. Funny and eye-catching descriptions of updates is a good way to amuse the audience. Observing their reactions would be fun, too.
Changelog is suitable for teams who love order with compassion! It offers a chronological list of the updates, also a kind of reminder of why this has been done. Changelog is the best way if you are focusing on bugs, technical details, and the chronology.
To find the best fit for your project and company, reconsider priorities and future expectations. Take a look at the successful Changelog vs Release Notes stories to make a proper decision. Keep in mind, though, "Change is the only constant in life" and if you are able to manage it, you are one step ahead.
Moreover, keep in mind that communicating product changes with your users is one of the key points when choosing an appropriate tool!
You can read our previous post on https://announcekit.app/blog/best-product-marketing-books-for-managers/