A higher level use of the internet requires at least a bit of code knowledge. As a product manager, your responsibilities include many different topics that depend on a company, sector, or product. However, learning how to write code can be very time-consuming and difficult. The new era of marketing urges product managers to go for simple but effective tools for SaaS. No-code tools for SaaS allows you to create almost anything that promotes your product, communicate with your team, while interacting with users at the same time. Top No-code tools save you from long hours of learning and writing code. With them, you can handle complex applications by yourself whatever the goal is.
No-code tools would be useful in SaaS, however they won't spare software developers from tedious work. We will cover the best no-code tools for product managers in this article, which help them in many aspects, requiring less energy, time, and money. You can pick up a tool from the list, then try and find the best for you. Almost every no-code tool available in the market today comes with a free trial.
What are the No-Code Tools?
As the name implies, you don't have to know writing code in able to start using one. No-code tools operate on the basis of a drag-and-drop mechanism which enables the development of software without coding. By drag-and-drop components, you will be able to design and assemble applications in a short time. Product managers can benefit from these tools to establish a simple yet effective application with highly functional features, and customized workflows.
The no-code mobile app development platform can be used by anyone, to create amazing mobile apps for platforms like iOS, Android, Windows, etc.
Advantages of No-Code Tools For SaaS
No-code tools for SaaS can be implemented both for start-up products, as well as large-scale projects. Launching websites, creating interactive layouts, building workflow automations, and more are possible with no-code tools for SaaS. Dozens of no-code tools are available in the market, whatever your size of the team is. It is possible to find tools that meet your needs.
Save your team's precious time: Build a whole system from scratch with no-code tools for SaaS. Focus on your product, not coding, and spend your time on covering other details.
Pay for your actual needs: Building a whole network from 0-1-0-1 is obviously harder than registering and starting to use. No-code tools usually come with a free trial or freemium opportunity, like other SaaS products. You pay based on how much you use. Additionally, you can cancel your plan on the tool, whenever you want.
Enjoy the variety: Thanks to various subscription options of no-code tools, your SaaS product will blossom! Choose which privileges you want to benefit at affordable prices, and turn the features into amazing opportunities.
You can also read our No-Code vs Low-Code article to understand No-Code tools deeply.
Best No Code Tools for SaaS that Every Product Manager Should Try
As a product manager, you can make a difference by providing an online store, mobile application, website, or newsletter for your product. It is possible to introduce your product with easy-to-understand interfaces by following your work regularly and interacting with users. Even there are dozens of no-code tools for product managers, and below are our compilation of 10:
Zapier
Calendly
Webflow
Airtable
Microsoft PowerApps
Shopify
Zoho Creator
Basecamp Personal
Stripe
Unstack
1. Zapier

Zapier is the most famous tool for connecting different app platforms together. Automatization workflow will save your time, bring efficiency to your SaaS product.
2. Calendly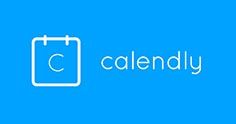 Calendly is amazing for scheduling your meeting with fewer requirements. Easy-to-understand interface and usage make easier everything. Implement your Calendly link to your website or just send it via email. Follow events and plans from the calendar in common with your partners.
3. Webflow

For web design and development, Webflow leads the sector. It gives you high flexibility to customize your web site without even one line of coding. Webflow as a SaaS has different subscription packages including many submissions. The only thing you need is your creativity, start to design your website, and enhance your product in every way.
4. Airtable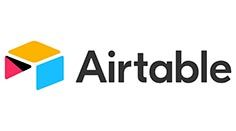 As a product manager, compiling customer lists, organizing and processing details to calendars, or spreadsheets that combined with databases are compulsory. Airtable provides you organize anything from anywhere while collaborating with every other person.
5. Microsoft PowerApps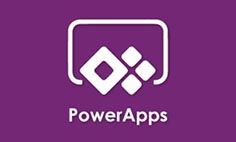 Most of the companies are using Microsoft and its packages, tools. For product managers who wish to collect all apps under one app to provide a better fast workflow, Microsoft PowerApps has powerful visual design, automation, and a feature of connection to Salesforce.
Organize Better and Promote Your Product with No-Code Tools
6. Shopify

E-commerce is indispensable, especially under pandemic conditions. Shopify is a no-code tool for building an e-commerce website for your products to sell and promote. With several templates different from each other, Shopify helps you to get started.
7. Zoho Creator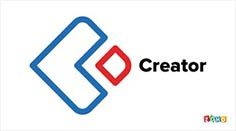 Zoho Creator has a big advantage that working perfectly through different devices. Customizing workflows, user-friendly interface, integration with other Zoho Apps are its main features to talk about.
8. Basecamp Personal

If there is one no-code tool that can help product managers to manage more freely, neat, and clear, Basecamp Personal is the perfect one. Keep everything organized in one place.
9. Stripe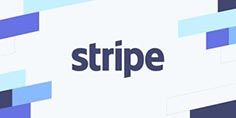 When the topic comes to UX, it is fascinating to build, launch, and promote a product. Stripe solves really significant problem in e-commerce websites with its being as PSP. Many famous brands like Amazon, Airbnb, and Spotify use Stripe to making secure payment methods.
10. Unstack

The last no-code tool for product managers is Unstack that brings content management, analytics, and integrations all together. In marketing, agile software is essential to build, develop, analyze data. Unstack gives you the opportunity to do all the things without a software developer.
No-code tools provide you service that has excellent features and capabilities to create websites, mobile apps, promote and sell your product. Just get started to try no-code tools different from each other and choose the best for your company, and your product as a product manager. Do not ever miss out on the users in this process, pay attention to user experience.
As AnnounceKit, release notes software, we value the user experience immensely! AnnounceKit offers powerful features to promote your product to users in fun and creative ways.
You can read our previous post on https://announcekit.app/blog/how-product-qualified-leads-can-contribute-to-saas/