The burger restaurant, founded by Mac and Dick McDonald brothers in 1948, has fascinated burger fans like me for over 70 years. Presumably, even these two visionary brothers did not anticipate building a burger empire with thousands of restaurants.
Everything is easy when you have only one small shop. You can observe what went wrong and easily learn from customers' opinions.
Things can get out of hand when you reach more than a thousand restaurants and start serving in foreign countries. Moreover, if you want to make burger lovers happy not only in the restaurant but also online.
What would the McDonald brothers have done differently if they had heard of Net Promoter Score? 🍔
What is Net Promoter Score (NPS)?
Net Promoter Score (NPS) is a scoring system that helps us measure customer satisfaction. This type of survey is based on a straightforward question: would you recommend our product or service to your friends? This is a basic logic as only good things will be suggested.
Users give scores from 0 to 10, and they are divided into a few segments. This way, we include them in a specific group:
0 to 6: Detractors
7–8: Passives
9-10: Promoters
Net Promoter Score is often used today to reveal how your users really feel. If the McDonald brothers had conducted an NPS survey, how much do you think they would have scored?
Remember, high revenue doesn't always mean you have happy customers! 😏
4 Brilliant Tips to Improve your Net Promoter Score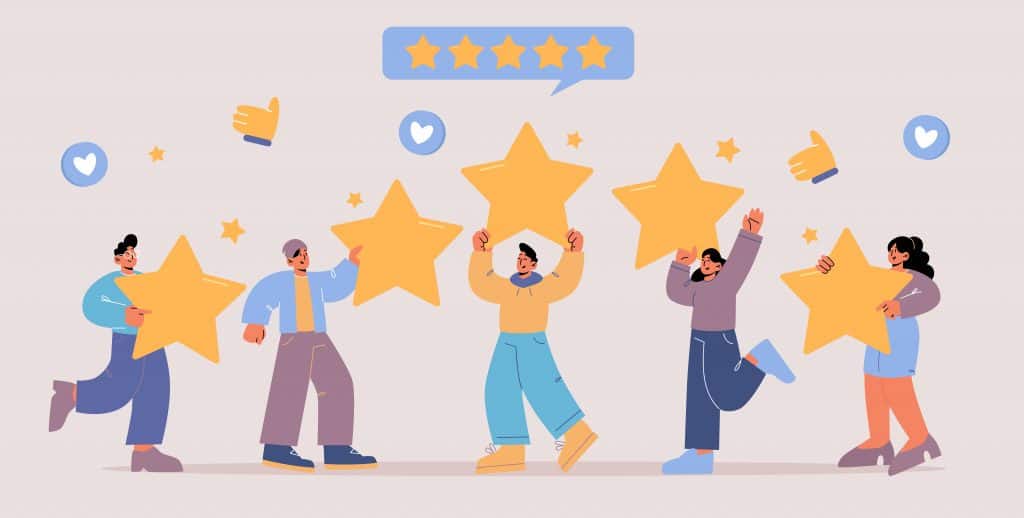 1. Time is money – Live support
User experience is like air and water for your brand image. It will not be a long-lasting project if it does not promise a great user experience in your product, just as a plant cannot grow without water.
So what is the most important part of a great customer experience? The answer to this question is all about time!

If your users have problems with your product, they expect a quick response from within the company. This is their natural right because they pay for your service. If you can respond to your customers' issues within minutes, your reputation will spread quickly by word of mouth in various forums. See, I told you, timing is about your company's image.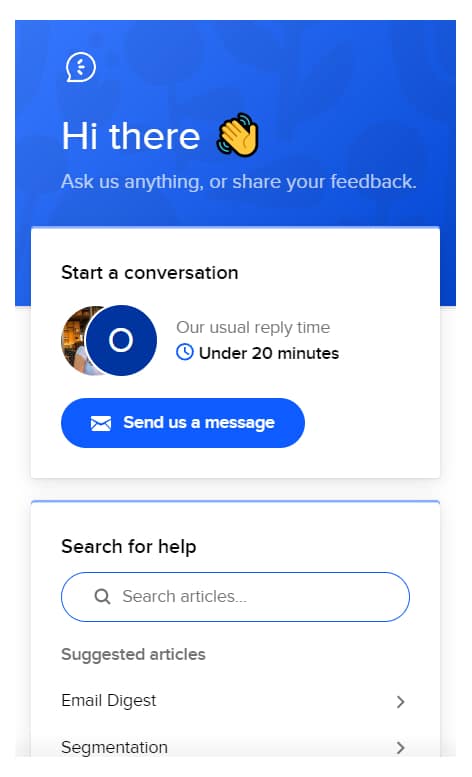 Make sure to enable video support and live chat support features while providing real-time support.
The thing you need to be careful about: if you offer an artificial intelligence-supported live chat service, make sure that the artificial intelligence understands the issues and problems correctly and directs the customers to the relevant departments.
Most companies offer the non-performing artificial intelligence-supported live chat feature to their users, but since issues cannot be understood, users spend more time than usual. This drives people away from your brand.
This is the reason why I hate most banking apps. 😎
2. Analyze your customer feedback

First, you must develop a system from which you can draw meaningful conclusions. Do not collect random feedback. If you categorize the feedback while collecting, you will act faster and get more useful results while analyzing.
Identify areas for improvement based on the results.
Is the onboarding process too complicated?
Don't your users notice the new features you've developed?
Have your plans not been developed according to the needs of the users?
Do users have issues with giving feedback?
Questions will come up in many different ways. What is important is the work you will do to eliminate them after you identify the problems.
Another method you can use to increase NPS is to engage with your loyal customers. You have already used the data of users who gave feedback. So, what do your loyal users, who have been using your product for many years and who know your product at least as much as you think?
Just reach out to your long-term customers and ask them what they want and what they will want to see in your product. They can bring another vision to your product, and it will improve your product and also your brand's image.

Check out our previous article, which is about feedback. You can learn the best types of feedback and easily gain insights to improve your product.
3. Develop new features and improve your product regularly
SaaS products have to evolve constantly. Especially if you have a B2B business model, it means that you will serve different companies from different sectors day by day.
Every newly established company comes with unusual innovations and changes the dynamics of the industry. A new company also means new needs. For this reason, you should keep your product constantly updated and meet the needs of your users.
If you want to satisfy your customers and make them loyal customers, listen to their needs. Over time, your NPS score will increase because users who are satisfied with the service they receive become your defenders and do not hesitate to give high scores in NPS surveys.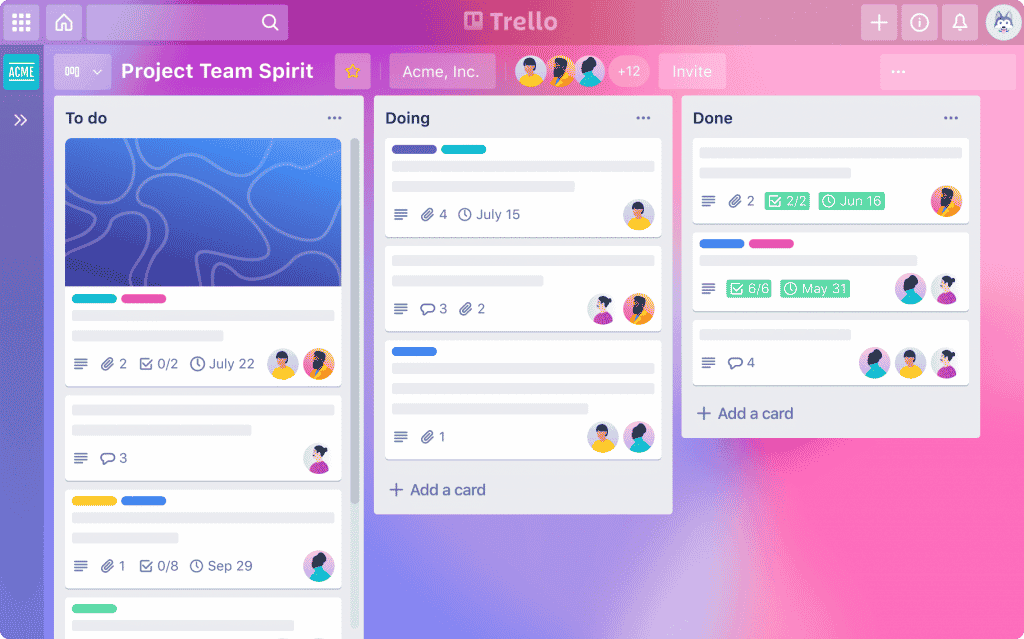 Here are the advantages of developing new features and having an up-to-date product:
When you serve with a product with powerful features, the customer satisfaction rate of your users also increases.
You will reduce your user churn rates.
Your users advertise your brand by word of mouth. Bonus: you don't even have to pay for this ad. 🤸‍♂️
If you are unsure of what to consider when developing new features, you can review this article and follow the steps in section 5. Having a roadmap and following certain processes will accelerate your development of new features. 💨
4. Aim for a great customer experience
I think we're at the most important part. There is nothing better than a great customer experience for users. If they're going to recommend your product to other users, it's your great customer experience that will drive it.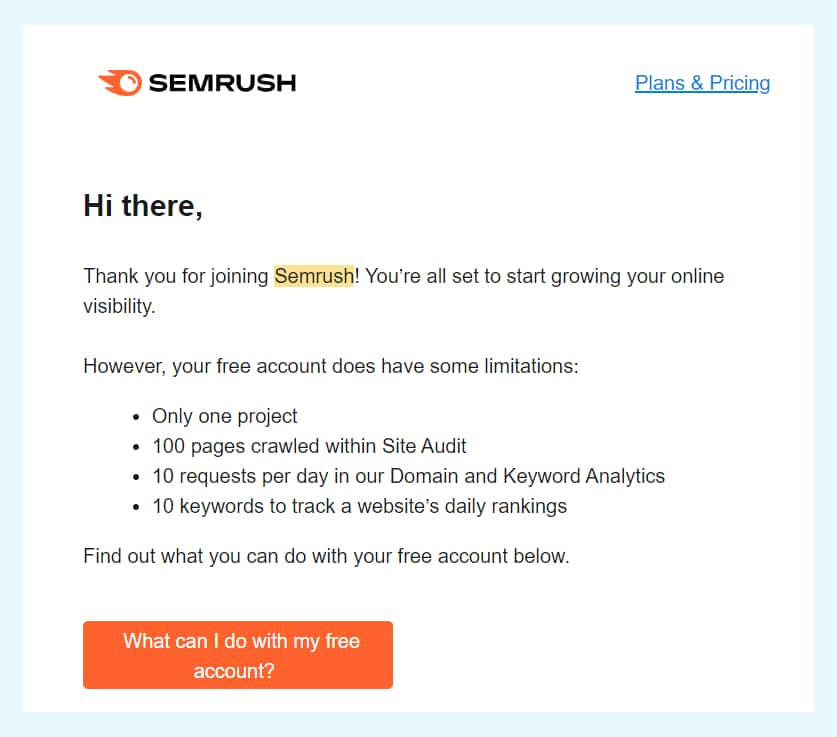 NPS surveys can tell you about the quality of the customer experience you provide. If your NPS score is high, we can say that you have a good customer experience. Likewise, if your NPS score is low, users cannot find the customer experience they are looking for in your product.
However, Net Promoter Score surveys alone will not provide insights that will improve your customer experience. You should use the results of NPS surveys together when combined with different insights and feedback.
While improving your customer experience, I definitely recommend you do competitor analysis. By examining the services your competitors provide, you can identify the strengths and weaknesses of your own product.

You don't need to rediscover America. Always keep an eye on your competitors. Most of the startups that have been successful in their own country have been inspired by initiatives operating in other countries instead of original ideas.
Now it's your turn 👈
If you're looking to improve your Net Promoter Score, the first step is understanding why you might be failing at it in the first place. Once you know that, it's much easier to put together a plan to improve.
In this article, I have shared four tips on how you can improve your NPS. By following these tips, you can start seeing real results in no time. 🔍
My posts will continue, see you soon! 👨‍🚀