Everybody believes that their software is the best in the market. In an ideal world, every visitor immediately understands a new need he didn't recognize before he learned about your tool. Without exaggeration, SaaS founders believe that software can sell itself.
Remind yourself some economics courses, you took maybe a decade ago. In monopolistic markets, consumers don't have a choice. So, a product or service indeed sells itself. Pure competition market (many SaaS companies operate in) has low entry barriers and low differentiation between products, this is where marketing plays a crucial role. Many software applications have similar functions, the difference lies in the company's ability to tell their story to the target audience.
The website is the medium that tells your company value proposition and explains your software in a way that convince to purchase your product. Your website can be great looking, fast, but what is the point of it, if it doesn't bring profit? After all, 25% of startups fail due to financial problems.
Conversion rates became a fancy topic everybody talks about. Let's omit it a while by taking a different approach and simply put ourselves in the shoes of a potential customer.
In this blog, we will talk about ways and method to make your SaaS website sell.
1. Explain your value proposition
The usual scenario: a person visits your site -> consumes content -> subscribes to demo version and never comes back.
Almost all successful companies use content resources to explain why they need your product. Content in forms of video, blogs, white papers etc helps to stand out from competition. And the best way to explain your story to website visitors is to give the solution to their problem with the help of your service. Although it might sound cliché without high quality information, convince the visitors why your product is exactly what they need.
A powerful brand, spectacular design, and SEO are important at convincing some prospects, but majority will compare your software to competitors. It's your chance to make them realize the benefits of your service by showing them true data, information, and customer cases. It's your chance to prove that your service is exactly what they need.
To increase the chances of using your product after the end of the trial period, be successful at telling your value proposition from the very beginning of their customer journey.
Tips to implement with examples:
Value proposition on the home page
Sell your value from the first minute person visits a site. Let it be the beginning of your company story. The first sentence sticks to our brain more than you can imagine.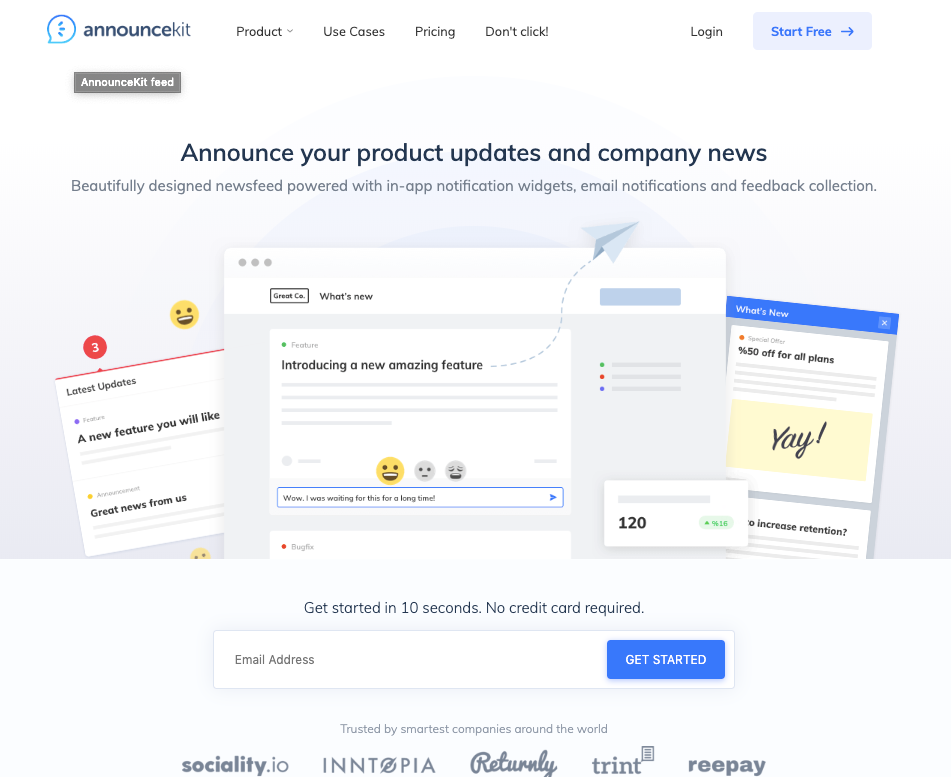 Case Studies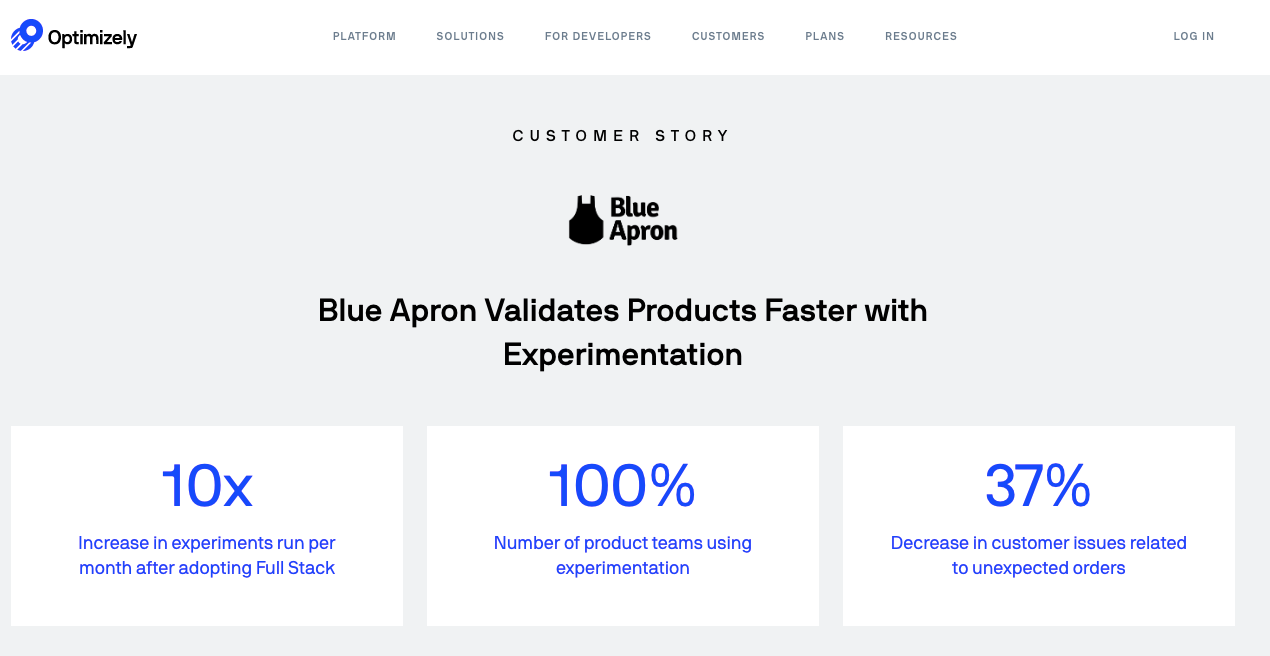 People will always have doubts about whether your product is exactly what they need. By creating case studies you will build trust and credibility, while also convincing them in superiority of your product.
Blog, visuals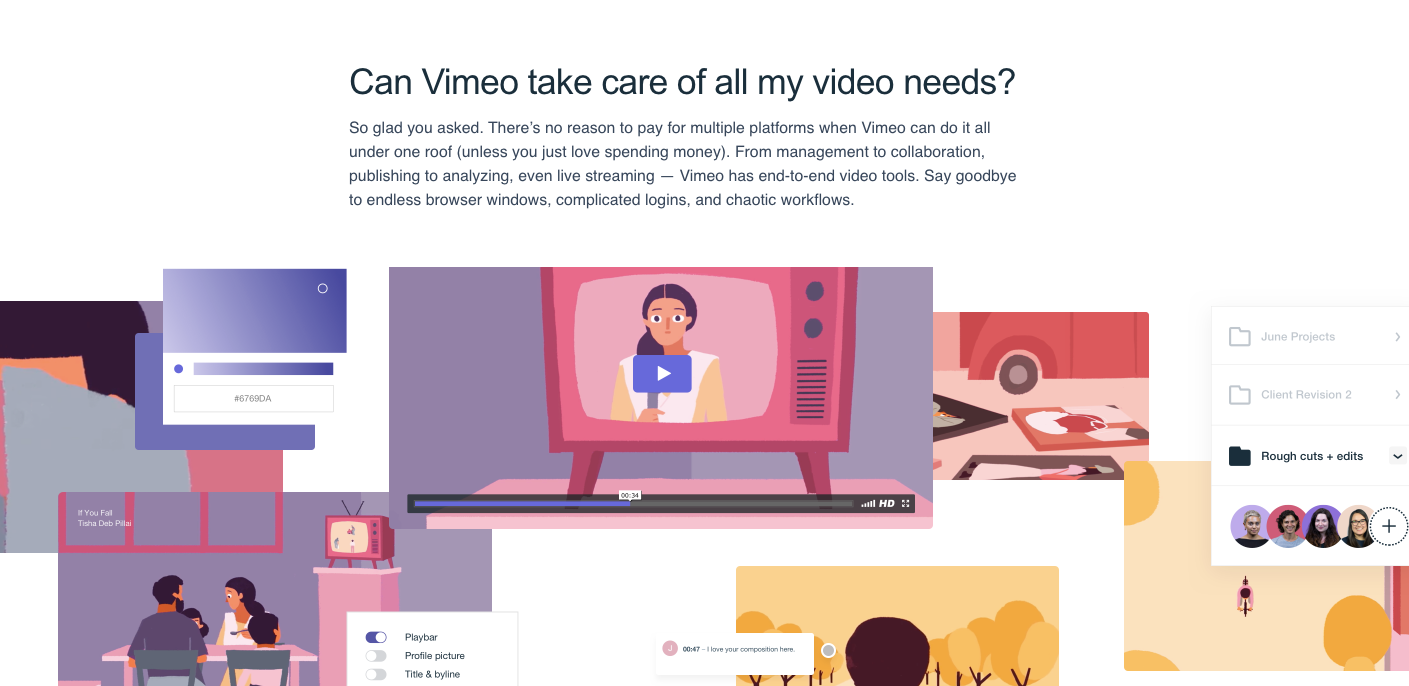 There is a lot of noise on the internet. Billions of articles overflow the ocean of stuff people never going to care about. "Create content people will care about" – is the most cliche of all cliches advices, but it works. It is an advice that will save you from wasting your precious time.
A pro tip: Don't create 7 blogs in one week. Create one, work on it, optimize it, maybe even go back to old blogs and refresh them with new data, new information. It will convert people on a greater scale, rather than contributing to the noise.
2. CTA/ Take a visitor to a predefined journey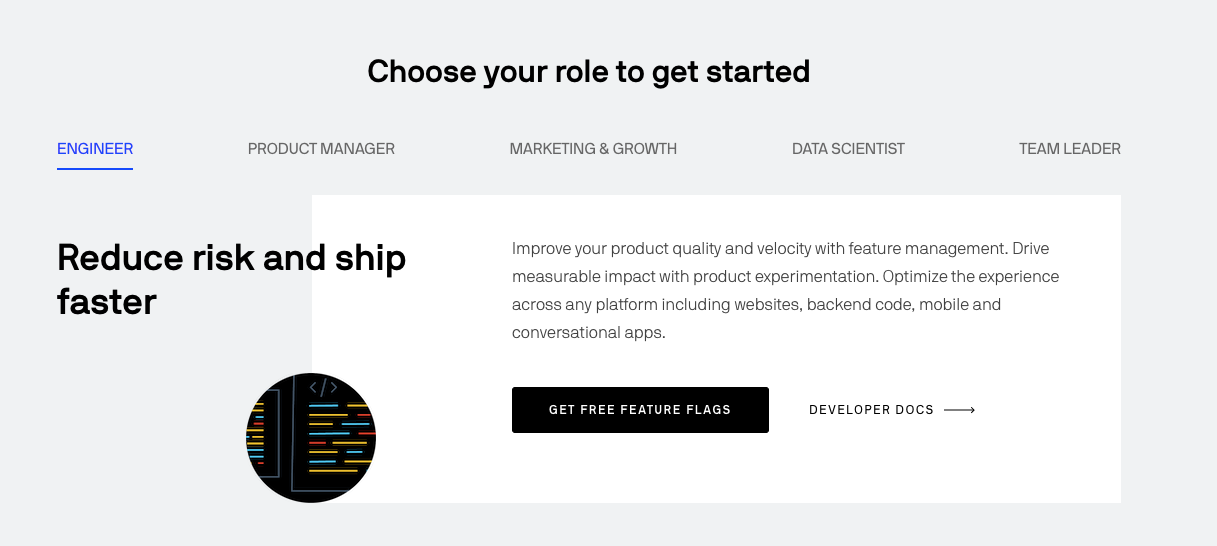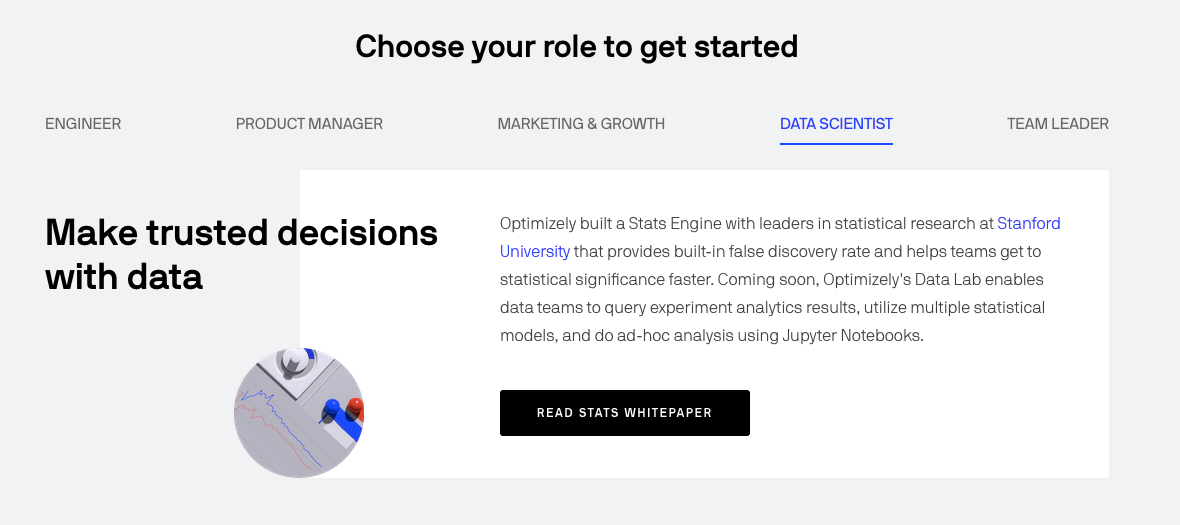 Believe it or not but some customers will fail to understand the navigation of your website. Don't choose a complicated design layout, it might look extraordinary and aesthetic, but it has to be functional.
Customers need to instantly have an idea where they are located and how to navigate within a new website.
💡 Related articles: How to boost website engagement and top 4 tools you need & How to build instant trust on your website?
3. Visualization of product in action
Let me tell you a funny (a bit embarrassing) story. When I first came to AnnounceKit I was browsing in the site and learning what I can about the company, software and how everything works. The usual get to know website scenario.
After a while I managed to understand the company's value proposition as well as navigation. I've found pricing, features pages.
But at a certain point, I asked myself: "BUT how on Earth do those widgets look like." I got how important it is to announce product updates, company news, and that software offers a publishing platform and cool widget that appear at footer bar.
But how on Earth do they look like? AnnounceKit has 4 types of widgets. I didn't get the difference between them. In the beginning, I said that the story is a bit embarrassing… Well because I clicked on "Click to test it out" text rather than clicking on a flashing icon.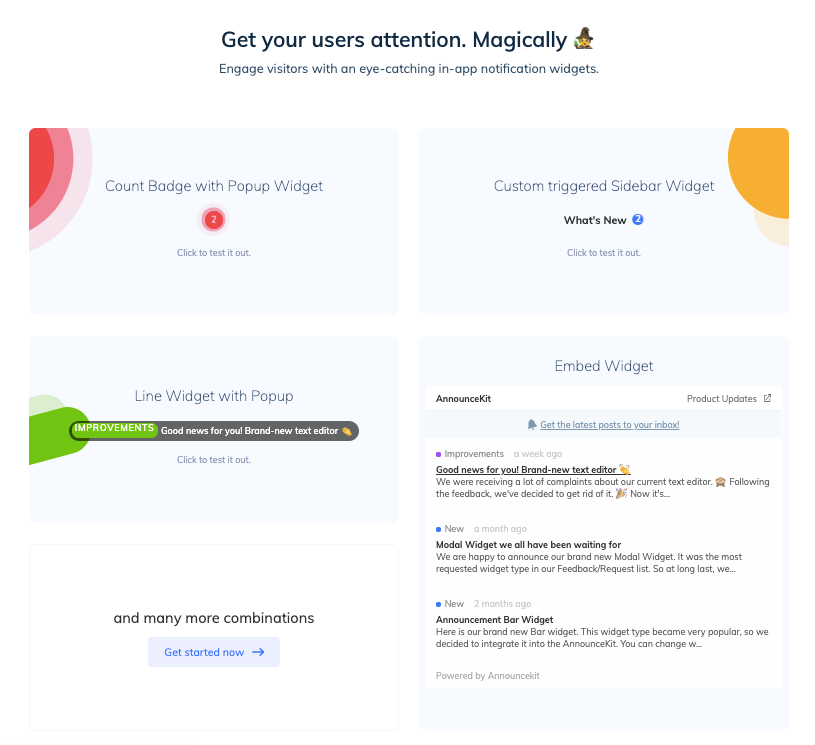 Long story short, my story is unique because I had enough patience to go and wonder, reach out to a patient CEO and ask questions.
Your prospects won't do that.
Show your product in action. Make it the second thing they see, right after your value proposition and brand logos who use your software as social proof.
Don't expect visitors to spend more than 2-3 minutes. Test, test and again test. If they don't get how your software performs, looks in this short period, you will lose them. And your website won't sell.
5. Demo/Free trial

Every SaaS website screams at you to try out their free trial! The disadvantage of this approach is that not every visitor is ready for this, even in the world of SaaS. Using this method, you lose the opportunity to describe your product and explain why they need it. Yes, many visitors will install a trial version, but only a few will figure out how your product works, assess and understand whether it meets their needs.
Remember, your strategy requires adaptation at various stages of the buying decision cycle, and must take into account the fact that potential customers can pass it at different speeds.
Do not try to force everyone to try the product — remember that some users came to your site without a goal to find a paid solution to their problem, but only in search of information.
6. Make things secure by building trust
Although, customers are more inclined towards online purchases and with increased securitization of online payments it becomes easier to buy things online.
People, in general, are more accepting idea of subscription based payments.
But the majority of people are still highly skeptical. To overcome their skepticism you have to build trust through your site.
Tips to implement:
Make it easy to contact you
Provide your contact information, official address, email or even open a Twitter support page.
No credit card required for free trial
Some prospects will turn away simply because they are too skeptical to provide credit card information to you.

Conclusion
Your software can be the best in the market, but it won't sell itself without a website that successfully tells your story. Sometimes we forget to put ourselves in a customers shoes to look at software and a website from a perspective of the person who sees it for the first time.