Learning how to communicate product changes to customers is essential, especially when your customers and products are in question. The relationship between them can be built through trust and loyalty, and any change on one side will affect the other one. If companies want to grow and effectively manage their businesses, communicating product changes to users is an important constituent.  A consumer of any product will definitely want to stay informed about the applied changes. Will the changes have an impact, in any way? Will their product still be usable? Let's have a look at some of the best practices on how to communicate product changes with your customer base.
What is a Product Change?
A product evolves in time, and generally, its lifespan includes several updates and improvements. Therefore, a product is a concept about constant change, we could say. Handling product changes professionally contributes to product management overall significantly.
Learning How to Communicate Product Changes is Important
Besides informing consumers about what's new, true communication constitutes a strong relationship between a company and consumers. It helps take the next steps precisely, empowering loyalty and increasing growth rate. To sum up, communication makes it is possible to meet consumers' needs, while you are making profit along the way.
Types of Changes
A company can go for a change based on various reasons. It can be a fundamental change, or can be about little fixes. Whatever it is, the effects of the change on the product should be communicated.
Start-up projects or companies, after a while, can realize that the mission of the project or product does not match with what they aimed for in the first place. Therefore, they might need major changes that both include the main goals and their whole structure.
And there are cases where the main components of a business should remain the same, but you might need new strategies to overcome newly emerged problems. For example, a company could switch to actively using social media because their recent surveys could be highlighting the importance of it. This means, the foundation will remain the same, but their marketing strategies will be altered.
Or it could be an operational change. Occasionally a company might need to change departments, add new departments, or reorganize the existing ones. In all cases there will be reflections on the ways a product is yielded.
Every company has to follow the developments within their field, to catch up with the current trends in general. Technology, without a doubt, owns the top place on that list. Brands or companies will install helpful and necessary software for competing in the market. When your manual workload decrease, there will be room for productivity.
Also, it might be beneficial for you to read our article for price change announcements to gain more knowledge about different types of announcements!
2 Things You Should Care About the Customer Aspect
1. Educating users is important
Explain new feature releases to users. Notify them before updates or new features are applied. The main purpose of communicating product changes to users is to get them excited. Unexpected changes in the product might be risky and unwelcome, though.
2. You should prevent uncertainty and confusion
People are prone to developing habits. This is rooted in the fact that routines make life easier and provides comfort. Similarly, changes and updates that are too frequent may irritate some users. Being transparent in announcing new features on the basis of valid reasons would help reduce confusion. Make sure that the changes your company is initiating has real benefits for users.
Also, Consider These Questions
How Big is This Change?
Set boundaries for the product change. Specify changes that will actually be applied. If the transformation will happen in several stages, let customers know, and make them ready for the upcoming news. Announce little fixes and take it step-by-step, sticking with periodical updates.
How will the Main Consumer Group be Affected?
With product change, will loyal consumers remain or is there a risk for prospective losses in the base? Consumers like sticking to habits and most of them can feel uncomfortable adopting major changes. Ensure you are aware what consumers particularly like and dislike. If you have a chance, execute surveys, and learn their reactions regarding the upcoming news. Use personalized messages for specific consumer groups if needed.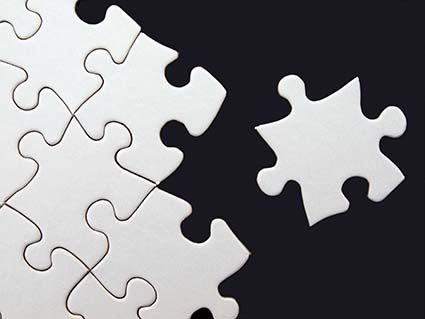 Will Your Company and Consumer be Satisfied?
Advertisement is half of the success in the marketing business. Product announcements is an effective way to draw customer attention and keep their curiosity live. Create an interesting story, so that they will be fascinated by your product and feel the urge to tell others about it. However, the story itself is not everything. What about the real benefits? What can your products offer to users? The first thing any of us would consider prior to making a purchase decision is the benefits we will be receiving from the very product. You should make people feel that your company doesn't just care about profits, but actually benefits to distribute through the product. Another point is, time is the most valuable asset in the modern life. You have to give these people a good reason to spend their time checking what's new on your product.
Choose the Most Fitting Medium for Communicating Product Changes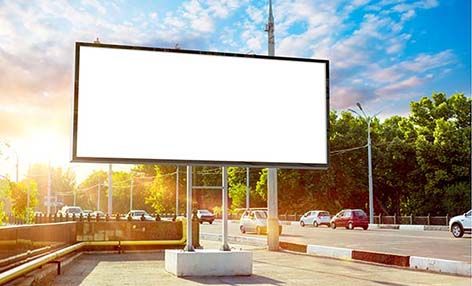 Marketing strategies, software, loyalty programs, etc. can be varied according to the scale of a company. How many people do you address? Is your company a B2B or B2C business?
Based on your brand recognition and value, investment, and company strategy, the medium for communicating product changes differ. A product change notification can happen through different channels.
If your audience doesn't use social media actively, your communication way should maybe include more conventional means. For example, you have a product that people use from anywhere like mobile phones, a billboard is the best way to promote your product. On the contrary, if the target audience is informed via social media, concentrate on which social media platform would be more accurate. Slack uses Twitter and hashtags very precisely and people indeed feel the intimacy!
Tools for Communicating Product Changes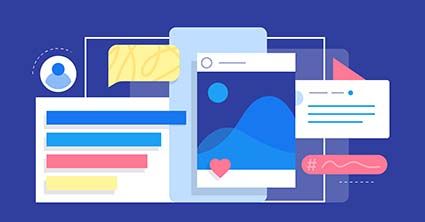 Email: Tell consumers that it will take just 10 secs to subscribe to the e-mail list! Most of us lost the habit to check e-mails but there is no harm in having a full inbox. Inform users about the upcoming news, step by step, and make sure it is not just plain company promotions but something worth knowing about. Personalized e-mails are one of the best way for communicating product changes!
In-app Messaging: Most of you have probably encountered pop-up notifications while using a mobile product or a website. These notifications do really work in terms of catching consumers' attention. You could think of widgets too, they are interesting and catchy notification tools within your app.
Website: Some users will be fascinated by a website which is designed with exceptional raphics. Sections like FAQ and live chat parts also cultivate more interaction within a website.
Social Media: Instagram and Twitter are excellent social media platforms for users. Promoting a product on these domains have a visually satisfying and sincere touch to it. Do not ever underestimate the impact of social media. Another communication component, blogs are open platforms to give tips, distribute informational articles, and receive feedback. Many users look for information online, and these useful content will attract them to your website, thus your product.
AnnounceKit is a software that enhances the communication of company news and keeps customers aware of your hard work. Instead of creating ordinary posts to publish as a newsfeed, integrate our widgets with one line of code to your website. Your users will be happy to avoid noisy notifications and pop-up windows. Feel free to check all of our features – we have more!

Quick Setup, Easy to Use, and Many Integrations
Manage your product announcements from a single place and easily distribute them
across multiple channels.
You can read our previous post on https://announcekit.app/blog/product-management-metrics-and-kpis-for-mobile-app/