If you are unaware of your own needs and emotions you have zero chance to understand other people and develop a product that makes customers more successful.
Empathy is a muscle that can be trained and used to build a user-centered product everybody loves.
Before we begin, I would like to start the discussion with words that you will not like and you might even be offended.
Nobody cares about your product. It is true.
If you want users to perform certain actions (buy your product, subscribe to a newsletter, or share testimonials), then the process of interacting with them becomes a battle of two egoists.
Often product managers, marketers, and developers praise themselves and their product more than they should. As a company that helps businesses to announce product updates, we see many companies describing how cool they are that they've build X, Y, Z features. So, we end up seeing users, who aren't impressed.
Answer this question: Do we build a product that solves users' pain points?
We build features nobody cares about, develop new updates, kill bugs. Waste our time performing actions that satisfy our wrong vision of a product.
This is where empathy comes to the rescue and helps you to hide your egoism.
Ask the right questions
Before you interact with users, build a roadmap, develop a new feature, create new content and every other business process ask yourself the following questions:
What are customers' motivation to solve X, Y, Z problems?
What are the customers' pain points?
How customers are solving X, Y, Z problems today?
What solutions already exist in the market?
Understand obstacles users face while switching to your product?
What obstacles do users face while using your product or a single feature?
Do you listen to their needs? (Also, are you capable of understanding what their needs are?)
Does is your main KPI?
Do your employees have empathy towards your users? (Does your corporate culture correspond to being empathetic towards customers?)
Notice that empathy is all about active listening and asking questions that matter.
💡 Related articles: 5 Smart ways to announce product updates & How to make your SaaS website sell?
Empathy Map
Created by Dave Gray, empathy maps helps to uncover deeper insights into your customers. The map can represent a single user (a buyer persona) or an entire segment.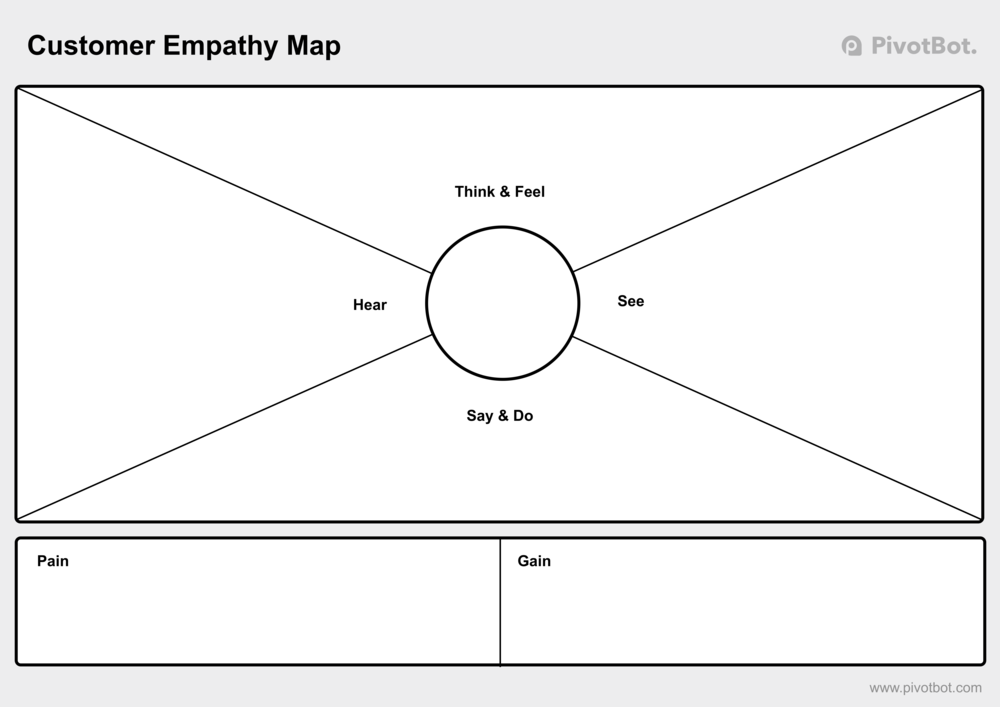 How to use an Empathy Map?
Bring your team together and have them bring data, insights and customer feedback about your customers.
It can be done on a laptop using this tool or old-school on paper. Each teammate is going to write their thoughts on stickers and stick them to the relevant section.
What would the users be thinking & feeling? What are some of their worries and aspirations?
What would their friends, colleagues, and bosses be likely to say while the user is using our product?
What might the user be saying and/or doing while using our product? How would that change in a public or private setting?
What are some of the user's pain or fear when using our product?
What gains might the user experience when using our product?
At the end of the sessions, all team members will have a better understanding of customers' needs. Thus, they are more likely to create right, empathetic hypothesis about users and go on and test them.
Tools you need for active listening

How do you know that a new feature you've just developed is great? Did your users actually needed the update and are they excited to use it?
AnnounceKit helps you to collect valuable feedback right inside newsfeed. We not only make announcing new features easy but also create unique and effective methods to discover true customer insights.
💡 Public roadmap: Nolt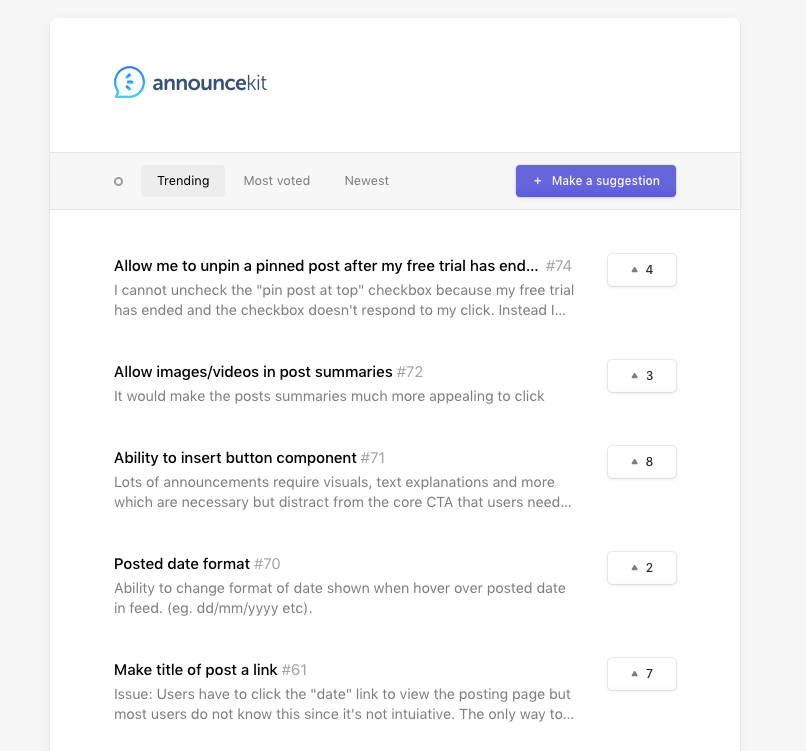 Active listening is AnnounceKit's core value. We opened our roadmap to the general public to hear their feedback and discover what else we are missing that could help our customers more.
With the help of our small community, we developed great features, that potentially have higher implementation rates.
💡 Social Media Monitoring: Sociality.io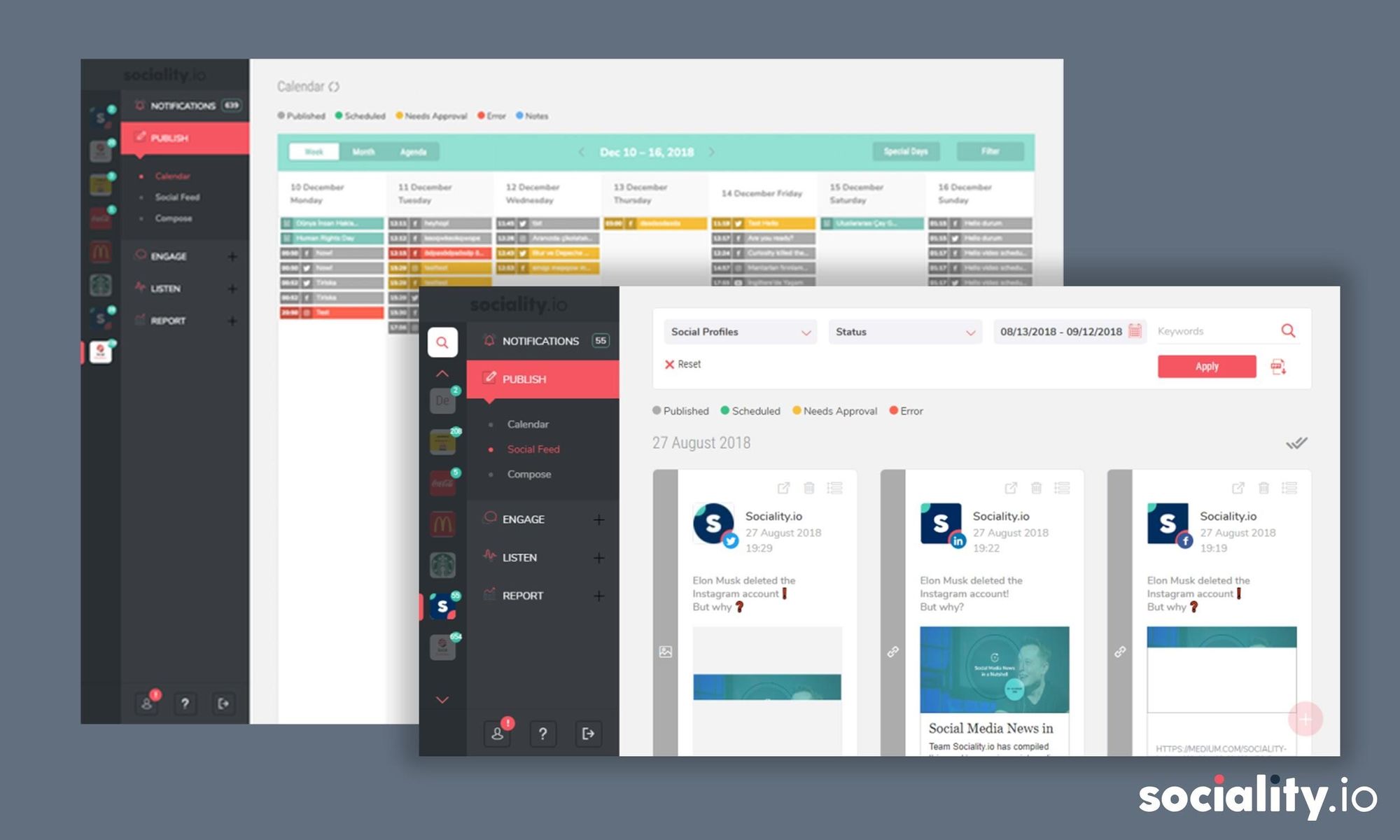 People are going to talk about your product without mentioning you on social media and without sending you direct feedback. All opinions are shared in social media, so a need for a tool that monitors all social media platforms is crucial for modern digital marketing and product managers.
Your valuable feedback is hidden on the web, Sociality.io helps to uncover it.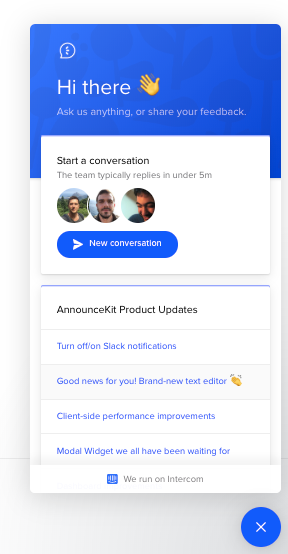 You need chatbots to make it easier for users to contact you. Every time they have a question about your product, they tell you what they don't understand about your tool. Extract the text messages, group them and analyze.
For example, at AnnounceKit we often receive features requests. Also, users report bugs to us. We are always happy to receive any kind of feedback and we never lose a chance to tell them. This way we encourage people to tell us what bothers them and what they like. We make sure that AnnounceKit's users have a feeling that their opinion is being herded.
We monitor how users are using our product to understand the difference between the anticipated user interface and real user experience.
Conclusion
How do you portray ideal relationship goals with customers? I see it as an interaction between two individuals on a very personal level who deeply understand each other needs. Companies often fail to be empathetic towards customers. So we build roadmaps, develop new features, create content that showcases our coolness rather than solves customers' real problems.
To make your company more empathetic you should learn to ask the right questions both to your team members and customers.
Also, it is highly important for you to learn more about the best customer support strategies!