I'm starting off fast and getting straight to the point! Do you know how much budget Zara, the world-famous clothing brand, allocates for design? Millions of dollars. Yes, you heard right, they allocate millions of dollars every year for design.

Although the budgets that SaaS companies spend on design are lower than in the apparel industry, digital product design is a large part of the work in SaaS companies.
Here is some information for you: Zara designs 10,000 new products every year, while its closest competitors design 2,000 new products a year. Diversity and originality in design are essential for them.
The first impression has always been very important. People are more interested in the style of the product than the comfort of the clothes and the quality of the fabric. Yes, the answer to the question of why Zara allocates so much money to design is hidden here: to impress the customer at first sight and turn it into a sale quickly.
Now, let's transition from clothing as a product to the digital world and take a look at digital product design.
Digital product design covers the design processes of interactive digital products such as SaaS products. There are over a billion websites vying for our attention every time we visit. You need all the help you can get to attract, impress and convert customers into your product!
In this article, you'll find six key areas to consider when using digital product design as a marketing tool.
A little look at digital product design
Digital product design is the process of designing and developing digital products such as websites, apps, and software.
The digital product design process often begins with a summary, a document that summarizes the goals and objectives of the project. Then the designers start working on the concepts. The part where the developers stay awake and write lines of code will come after these design steps! ☕
There are many different aspects of digital product design, such as user experience (UX) design, user interface (UI) design, and visual design. UX designers focus on making sure the product is easy to use and navigate. UI designers focus on making the product look good and easy to use.
For digital products to be successful, they must be well designed. Impressive digital product design can help win customers and increase sales. In short, your product should be fancy and pleasing to the eye, as if it were going to date for the first time. 💅
For those who do not know, SaaS product design and production studies are divided into two: UI and UX design. Why not take a look at the differences between UI and UX designs?
For those who say they already know these, the party begins! 🍻
1) Step outside the garden fence: market research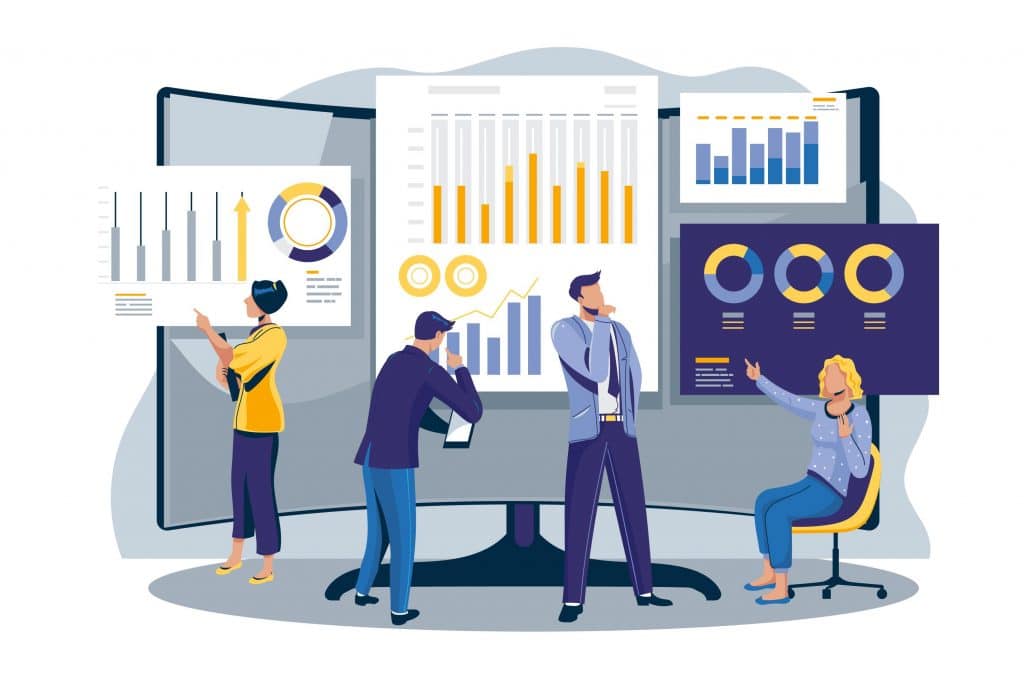 A good digital product design should take the customer's needs into account from the very beginning. That's why a market analysis is essential before starting the design process.
You need to understand who your target audience is, what their needs and wants are, and what type of product would appeal to them. This will help you create a product that they will love and that will meet their needs.
In addition to market analysis, you also need to consider the latest trends in digital product design. What are customers looking for in a product? What are they willing to pay for? Keep these things in mind as you design your product so that you can create something that they will be impressed with.
2) Waiter: what would you have? – Customer Feedback
You must be wondering why I choose such a title. Because a waiter doesn't bring his guests what he wants. He/she asks customers what they want. Because they are the ones to eat, not waiters. With similar logic, listen to your customers' feedback. Even ask questions without waiting for feedback from them. Find out what they like and don't like to see in the product in terms of design.

Customer feedback is one of the most critical aspects of digital product design. After all, you want to create a product that your customers will love!

There are a few key areas that you should focus on when gathering customer feedback for your digital product design:
Usability: How easy is it to use your product? Do customers find it intuitive?
Aesthetics: Does your product look good? Is it visually appealing?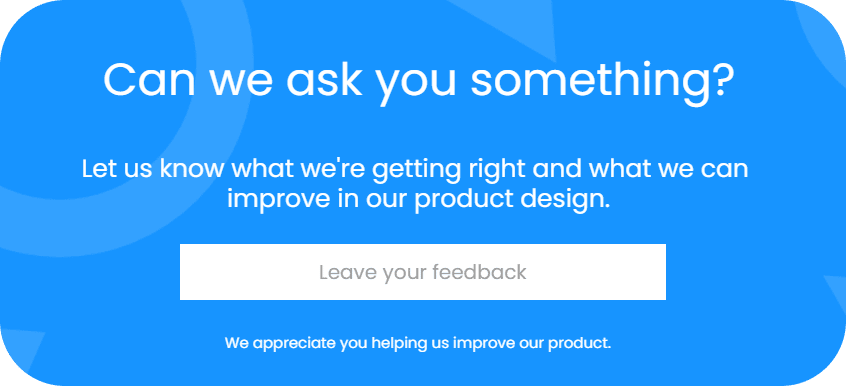 Make sure to collect feedback from many customers, including those new to your product and those who have been using it for a while. This will give you the best insight into how to design your product.
3) Performance – Functionalities of designs
The functionality of the design is one of the first points to consider because it will determine how useful the product is. If a product is not working as intended, it will only cause disappointment in users and will likely be quickly abandoned.

We want our users to see our product as their home. People don't want to leave their homes!
The design should appeal to customers. If it looks good, they will be more likely to use it and recommend it to others. A well-designed product can also help build trust with customers and get them to trust your brand.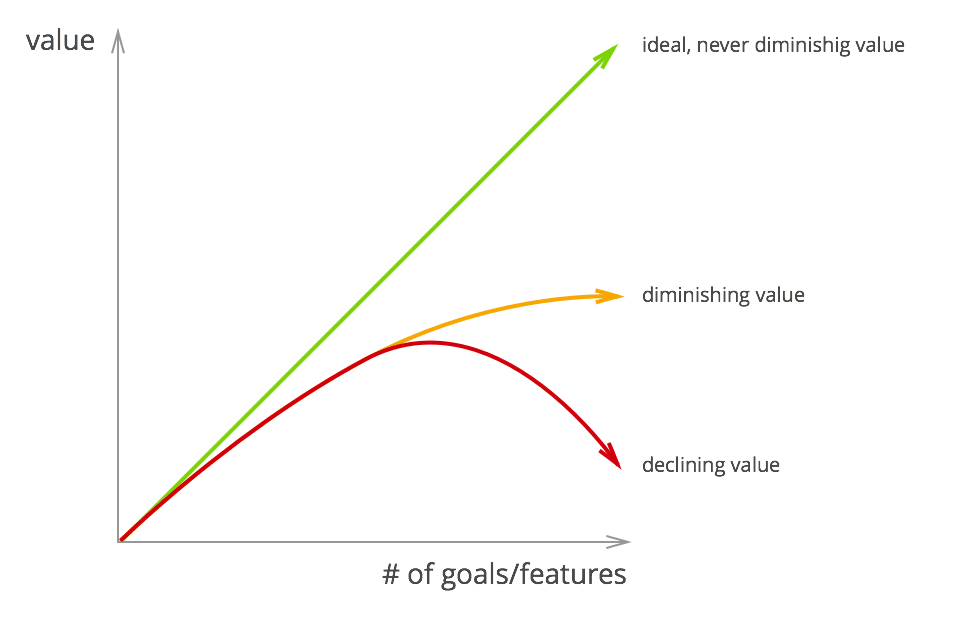 The design should be functionally simple and easy. If customers don't understand how to use your product, they won't bother with it. Make sure the design is intuitive and user-friendly so customers can get the most out of your product.
4) Habits are hard to break – User habits
In order to design a digital product that will impress your customer, it is important to understand user habits. This means understanding how people use and interact with your products.
Users want products that are easy to use and understand. They do not want to be bombarded with too much information or too many options. Keep the user interface simple and clean.
It is crucial to keep user habits in mind when designing new features or redesigning existing features. People may be resistant to change, so it is important to make sure that any changes you make are ones that will improve the user experience.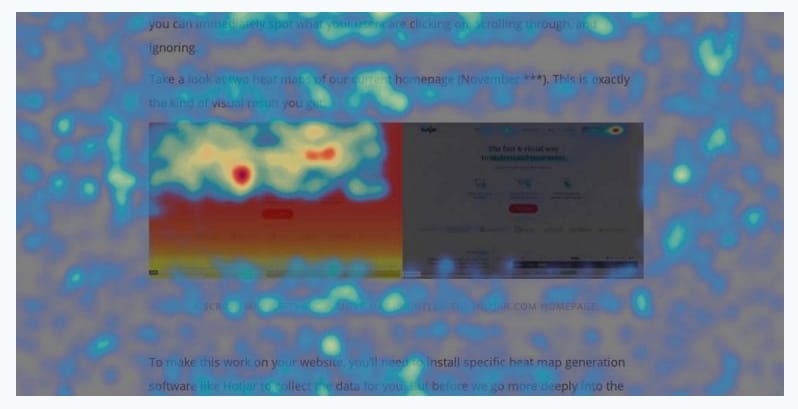 By understanding your users' habits, you can create a digital product that is designed specifically for them. This will make it more user-friendly and enjoyable to use, and more likely to meet their needs. It will also help you to stand out from the competition.
Still, need help observing and understanding user behavior? You'd better check out this article!
5) Engage your team in the game!
It can be a good idea to utilize your team's ideas when creating a digital product design. A team will be able to present different perspectives and ideas that can make the design more powerful. Brainstorming with a team can also help identify potential problems with the design before it is implemented.
After all, your teammates are the group that spends more time with your product than your customers. Most of the time, even with their eyes closed, they can find problems what your product has or come up with new ideas.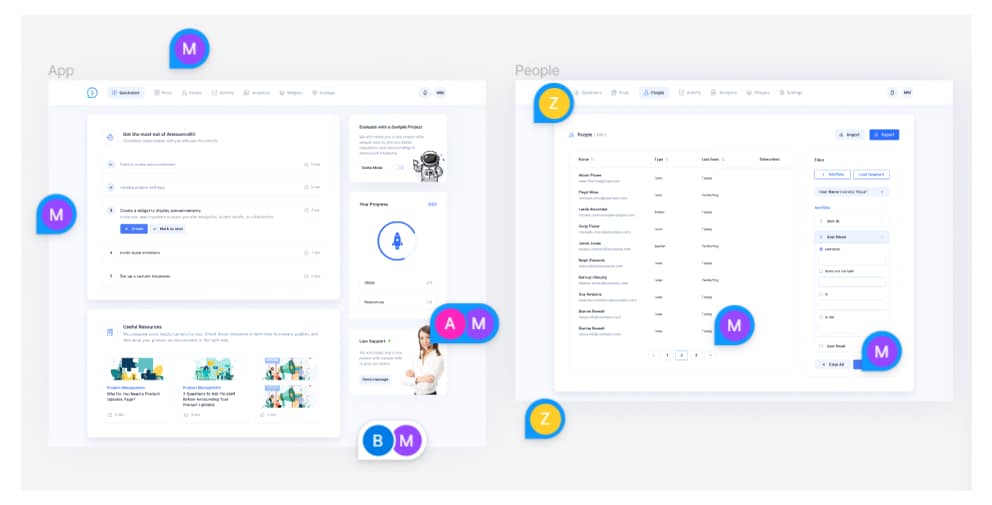 Of course, this does not mean that you approve of every opinion. As a team, you can gather ideas and brainstorm on them later. Often times these brainstorming sessions can lead to much better ideas.
Listen to your team and start creating wonders.
6) Take the steps one by one – Priorities
Creating a digital product is a lot of work. You have to consider different elements such as functionality, user experience, and aesthetic appeal. Knowing where to start and what to prioritize can be difficult.
It can be helpful to create a list of priorities for your digital product. That way, you can focus on the most important aspects first and make sure your product is the best it can be.
In the first version of your digital product, you may want to combine a lot of great features with an aesthetic design. But unlike most cases, sometimes it's good to start walking before running. That's why you should list your priorities and move your designs in this direction.
You can be sure that you will have plenty of time to diversify your product afterward.
Final Shot 👻
Digital product design is a complex process, but if you focus on these six key areas, you can create a product that will really impress your customers.
Keep the user experience in mind at all times, paying attention to things like aesthetics and usability. Make sure your digital product is high-quality and engaging, and pay close attention to the overall aesthetic of your product.
By taking care of these details, you'll be well on your way to designing a digital product that looks great and functions flawlessly.
If you have no further questions, we are coming to the end of my time this week. 😎

Ciao! ✌