Has a group of people outside your family made you feel like family? It is not necessary to share the same genes to be a family. So far, I have worked in companies serving different sectors. I've always been part of a team. Since I started working for AnnounceKit, I feel more like part of a family than part of a team.
I want to talk about things that make us who we are. I want to tell the story of how we started. We have not dreamed about it and have not said, "Let's do a product!" Our story started with a few people, but our team just grew into a family of 10. We live hundreds of kilometers apart, but feel as close as a group of friends living in the same neighborhood.
Everyone on the team is trying to do their best in their field. Since we are running a digital business, different disciplines need to work in harmony. (Team is the most important factor for a SaaS product or a startup) I don't remember once arguing or raising our voices while doing this. Here is where I learned how it feels to work in peace. (After years in advertising agencies.)
Beyond all this, we need to constantly compete with global brands. We are like legionnaires fighting in an arena. We go into duels with strong opponents. Our spectators watching us from the stands are our customers. The winning legionnaire also becomes the owner of the customers.
Sometimes you order a meal and you only see the final version of the meal. It is very delicious, but you do not know the story beyond the taste. You can't imagine the hustle in the kitchen. You wouldn't know the effort your courier took to deliver the food.
Like a great restaurant, the AnnounceKit team is constantly trying to cook high-quality meals. So would you like to hear the story of AnnounceKit? How did the AnnounceKit team become what it is today? How does each unit work? How do we decide things? After which stages do the features that users start to use appear?
Let's find the answers to these questions together!
How did our journey begin? – 3 Musketeers ⚔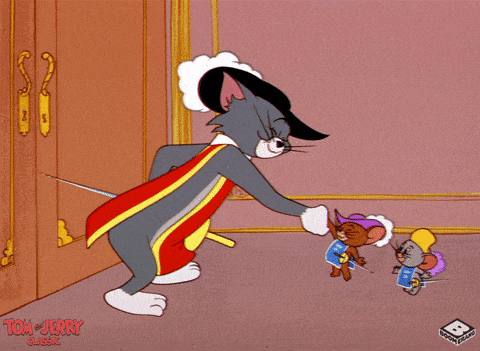 Everything invented in human history was born from a need. The main goal of Graham Bell, who invented the telephone, was to produce a device that would enable the deaf to communicate. If we go even further, the first people who invented the wheel wanted to carry things easily using less force.
Actually, AnnounceKit was made as a result of a need.
Arsen Nurmagomedov, Amirali Nurmagomedov and Ekin Koç. For us, they are the Three Musketeers. They have been coming up with ideas for many years, developing them, and turning them into a sustainable business model. What I noticed about them is; They never stop dreaming and producing new things regardless of the results.
A need they realized while producing projects in the past encouraged our three musketeers to produce the AnnounceKit. They were developing new features in their old business but users were not noticing these features. You know, if your users don't notice and use the features you've developed, all that effort is wasted.
After brain-stormings, sleepless nights, tons of cups of coffee, and a long time working, they developed and released the first version of AnnounceKit. Of course, it was a simpler product than it is now. However, people found AnnounceKit very useful and started using it. As the product continued to evolve and the user base continued to grow, our three musketeers realized that they were tired.
Our founders were working for every department you can think of, from design, software, sales, and customer support, until they realized they were tired.
They've decided that new faces should be joining the team now!
The team is growing. First blood – Zeynep Serra Avan 👸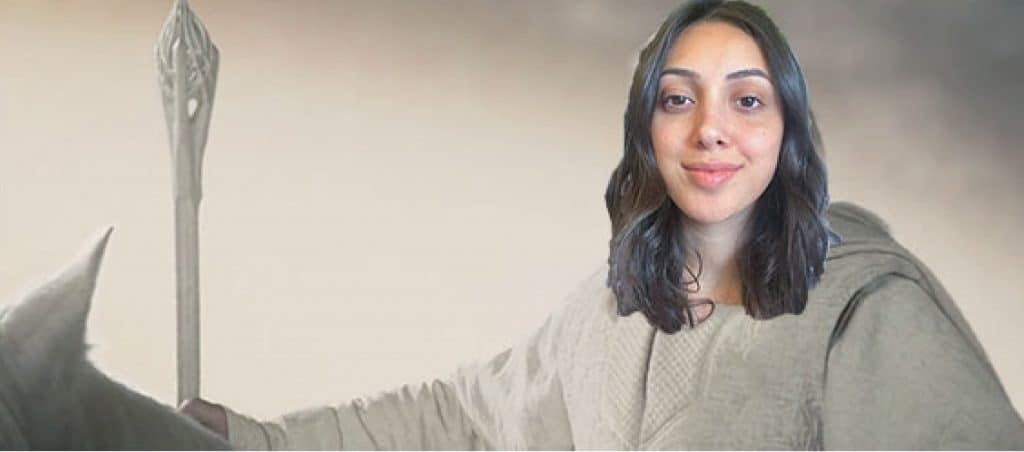 Zeynep is the first person to join the team after the founders. If you start work today, you will immediately understand what Zeynep means to the team. Regardless of the department, people need Zeynep somehow. Because Zeynep knows everything about AnnounceKit. She is our queen bee!
She was a copywriter at first. Later, she became interested in digital marketing. Now she is the biggest supporter of customers. You must have understood her versatility!
Later, Ahmet Memiş, famous for his energy, joined the customer support team. If you see a person with a bird on his shoulder and a long laugh at the meetings, know that he is Ahmet.
That's how we run things in the customer support team:
We are a team that lives in the Mediterranean region and have customers from all over the world. Our customer support team starts the day by answering the questions of our customers living in America. They then review old questions and if there is a technical issue, they report it to the software team.
Later in the day, the customer support team is making a review meeting with Orhan Ümit Kesin who is our Product Manager. Are there any recurring questions? How to answer existing questions? They discuss these issues and make some decisions. The purpose of this meeting is to identify the missing points through the questions received and to concentrate on them technically.
Our customer support team is also quite skilled at writing articles. Sometimes I fear they will take my job away from me! They write articles that can be helpful for clients. For example, a customer has a problem with "X". If there is an article about the subject "X" in the Help Center, customers can easily find a solution to their problem by reading the article.
The aim of the customer support team is to publish a large number of articles so that customers can quickly find solutions to their problems. However, when a customer wants to meet with one of our team, they can reach our friends within minutes.
That's how we run things on the customer support team!
Making a delicious soup – Orhan Ümit Keskin 👨‍🍳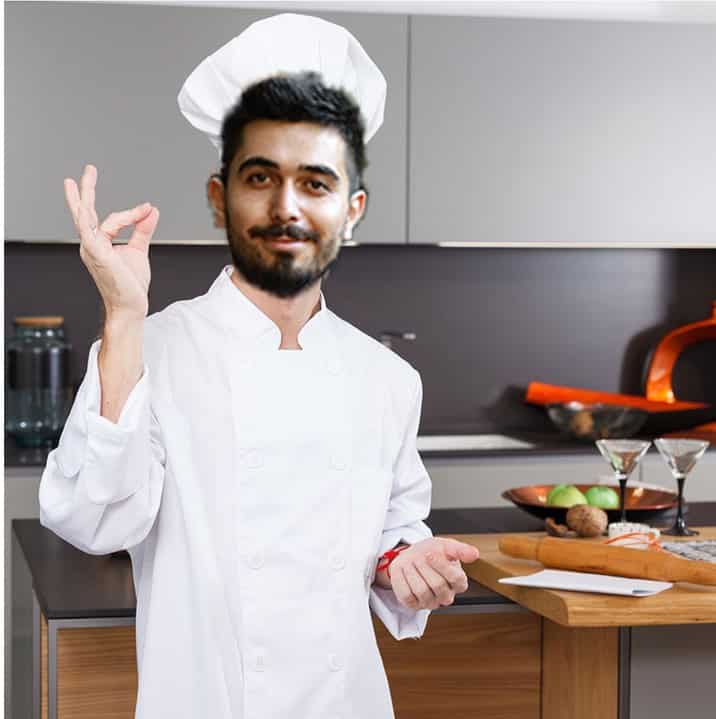 As I mentioned above, when we started, our team consisted of three people: one person handled the software-related processes, one handled customer support and product management, and the last member of the team focused on design and user experience.
In the beginning, the number of people on the team was not a problem and the team did not think that there would be a problem. However, there was a point they missed; The number of customers was increasing day by day. It was felt that there was a need for a professional structure divided into departments within AnnounceKit.
Later, after a series of meetings, Orhan Ümit Keskin joined the team as Product Owner! As a Product Owner, Orhan is at the center of the Business, Technology, and Customer trio.
That's why he holds meetings with the customer support, sales, and software teams on a daily basis. He collects scraps from each unit and uses those scraps to determine the product's roadmap.
The sales team conveys the criticisms about the product and the developments in the market to Orhan. The customer support team reports customer difficulties and technical issues. Finally, Orhan evaluates the features which will be developed with the software team.
His job is like being the most senior chef in the kitchen. He collects feedback from each unit and tries to make the product perfect. Just like the chef who manages the kitchen team cooking great food!
Mr. Robot – Yiğit Fındıklı 👩‍💻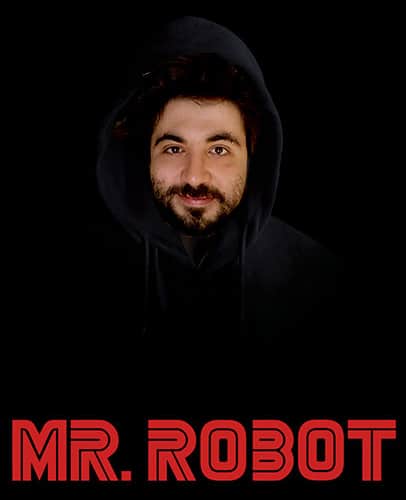 Considering that AnnounceKit is a SaaS product, it is a very important part of the developer team. You need to develop new features in the SaaS product universe where competition continues exponentially. When we needed a software developer, Yiğit Fındıklı came to our aid with his cape.
He likes to add new features to make AnnounceKit more powerful and write codes that make everything work right. He also has a musical background. He brings the notes together to create pieces that sound good. Similarly, he did the same thing with the codes for AnnounceKit.
He is in constant communication with Orhan who is our Product Owner. They plan what features to develop. They implement this and share the features they have developed with us. As a team, we do some tests and let him know when there are bugs. You can get the "fixed" message within minutes.
We feel lucky to have you, bro!
We need to polish our product – Murat Miregil 🖼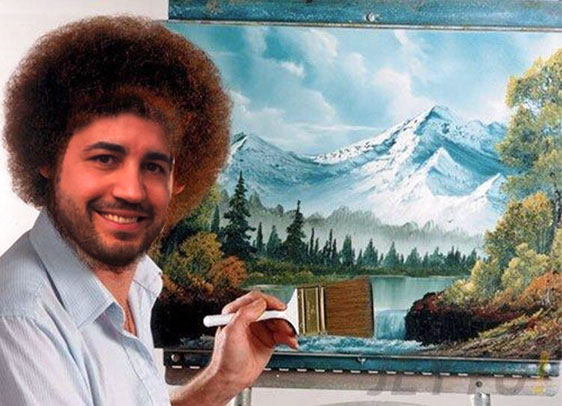 We are always looking for ways to make our product better. That's why our Product Designer Murat Miregil joined our team.
Your design is the first thing potential customers see when they visit your product. If you have a strong product in terms of design, the impression you will leave on the user will be positive. What do you think Murat is following in design?
Murat starts by planning his day. He is determining what they will work on with Yiğit and Orhan. Orhan conveys the requirements for design and Murat starts his design work.
It's part of his job to examine design trends, competitor products, and similar works.
If it is updating an existing design instead of a new one, he puts our user behaviors at the center of this design.
Then he starts the drawings and sends us the first version of the design. He continues to improve the design after listening to our comments.
This is how Murat Miregil spends his day!
Time to make money – Buğra Furkan Göz 💸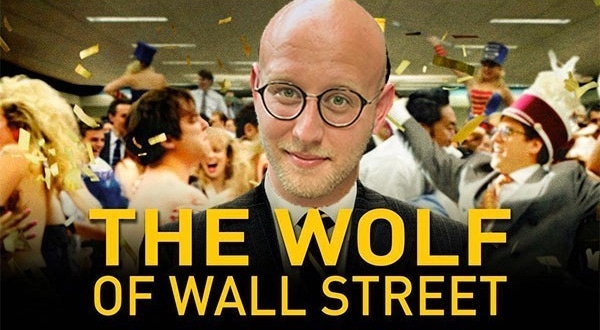 Software, design, product owner, support team, I think all units are complete. The gears began to turn. What's next? Our next goal was to bring the product to wider audiences and increase our revenue. (Also, this article is for you if you want to grow by examining and using digital marketing trends)
That's why Buğra Furkan Göz joined the team as a sales manager! For him, things as important as selling things are the cats he owns. After he feeds the cats, all the hustle begins.
Buğra reaches potential people/companies who may have AnnounceKit through different channels and sends them personalized e-mails. He tries to reconnect with people who have been contacted with our product in the past.
Apart from that, it is constantly updating its sales funnel. This funnel is like bread and water for him. He attends demo meetings and sends proposals to clients waiting for proposals.
All the efforts that buğra did have only one aim to achieve vertical growth.
Content is the king! 👑
If I had to describe my role in AnnounceKit, I would say: When you see many words side by side, they come out of my hand. I am the voice of the team.
For example, if you're selling an app that helps people learn a new language, I'd blog about why learning a new language is important and how it can help you move forward in life.
I write for fun! One of my passions is to explain products simply and creatively and to make people understand the value of products.
The secret of creating a sustainable business model is…
The secret to building a sustainable business is to trust the team you have and to constantly support your teammates.
We are not a team that shares the same office and sees each other physically every day. However, we proved to each other that distances do not mean anything when a trust-based relationship is established.
We are more eager to achieve our goals than at any time. Continue to follow us!
Arrivederci! 🥳