A look back at highlights from the year, picked by the AnnounceKit team and you.
It was a big year for us but just like that, 2021 came and went. We met wonderful people, wrote a great number of articles, shared many inspirational AnnounceKit experiences, and kicking new features and improvements were launched, just for you.
As a company, our mission is to make your company announcements greater than ever byproviding an omnichannel product announcement platform. For you, that means being able to share your improvements with the rest of the world through one tool.
With that in mind, we made our best to better your experience with more people, articles, walkthroughs, case studies, and features. What did we get in return? Beautiful people and thoughts.
To mark the end of a great year for AnnounceKit, we wanted to share a quick rundown of all the cool articles, customers, quotes, case studies, features, and special insights at AnnounceKit 2021.
Here's the quick TL;DR on AnnounceKit in 2021
Key Updates
Every year is a new opportunity for improvement. Why? Because every new year, the world is evolving, the best practices are changing, new trends come out, more and more products are being launched for easing people's life and workflow.

Especially in the past two years, we had a chance to witness this change more clearly with the COVID-19. Many businesses managed to find their own way, and change the way of their product.

We, do not really stray from our intended path, but made our path prettier with colorful flowers, stronger stones and purified it from thorns in 2021.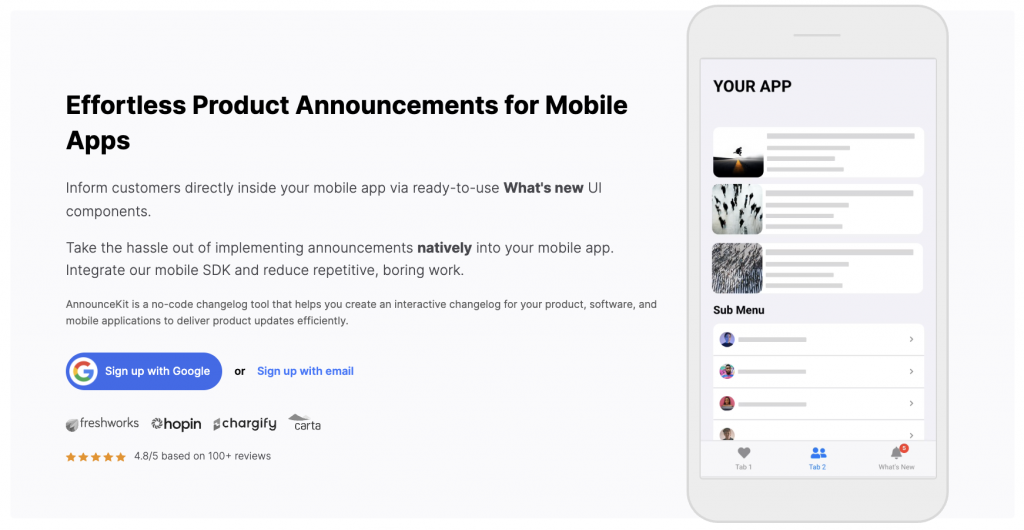 Managing product announcements and release notes in a mobile app is not always practical. You may have to submit your app to the App Store for every announcement you want to make.
So, the most innovative update that we made in 2021 was presenting our first iOS SDK to help you manage your product announcements.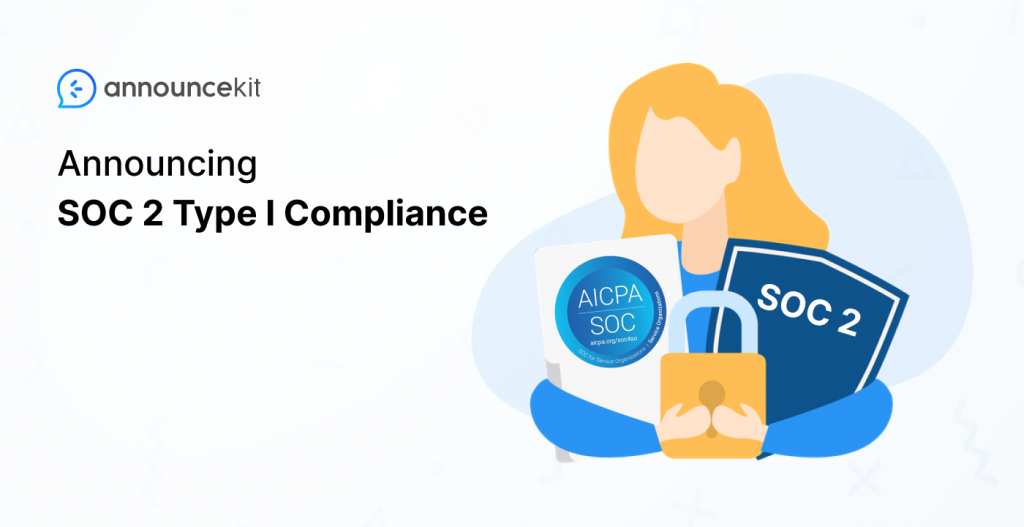 Security has been of primary importance for AnnounceKit from day one. With our commitment to deliver high standards of security to our customers, we've started a journey several months ago.
After a hundred requirements, documents, practices, and tasks, we have successfully gone halfway down. We managed to demonstrate our commitment to protecting our customers.
Therefore, we are really proud to announce that we passed SOC 2 audit in 2021 and are now officially SOC 2 Type I Compliant!
Numbers matter. From 2021, we have started to provide you with more numbers in order to monitor the performance and efficiency of your announcements and see how your users interact with your product updates.
Feed Theme Designer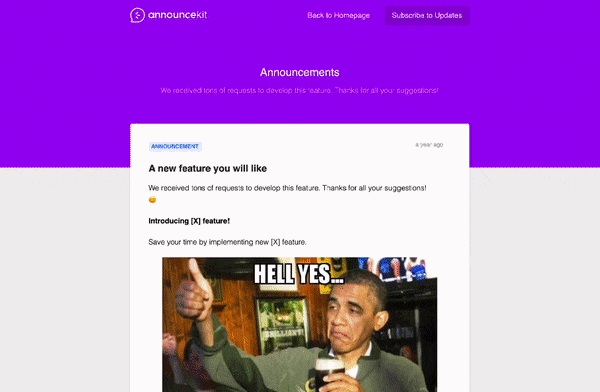 This year we also launched our new feed theme designer to help you maintain a certain brand or aesthetic. It allowed you to personalized according to your branding and have a specific feed and header coloring.
Case Studies
In early 2021, we decided to start to share our users' experiences and the result was fascinating. It was so special to see how we help some businesses to get better results.

But, the most precious thing was meeting many special and successful people around many successful companies.

We had a chance to learn how they started their businesses at first. We met people that embrace their work and take it to another level. We finally hear their story with AnnounceKit.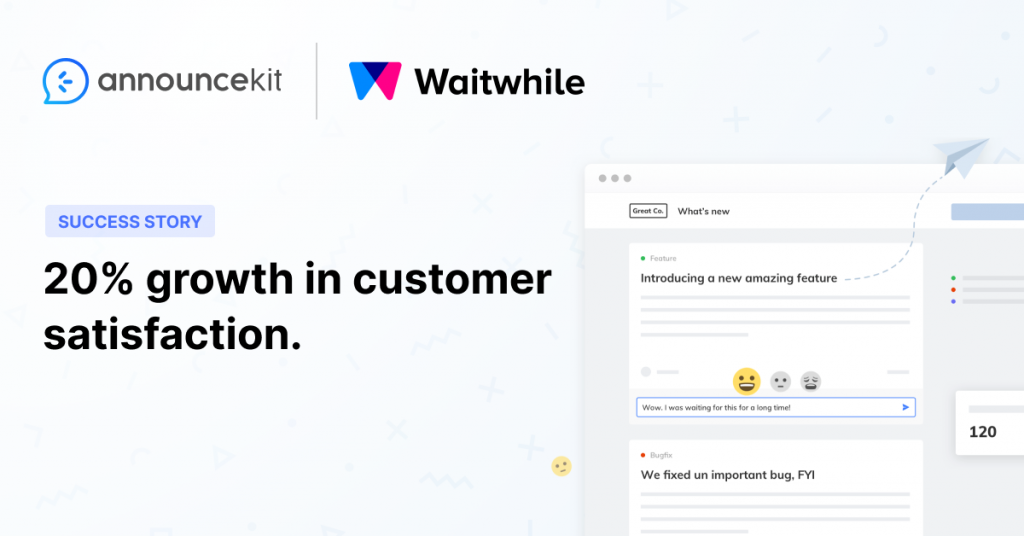 We started our journey with Waitwhile, which is a virtual waitlist and queue management platform that helps businesses deliver better waiting experiences for their customers.

We had a very pleasant case study with Christoffer Klemming, CEO and Co-founder of Waitwhile, to learn how they inform their customers informed about all the new cool things they were shipping.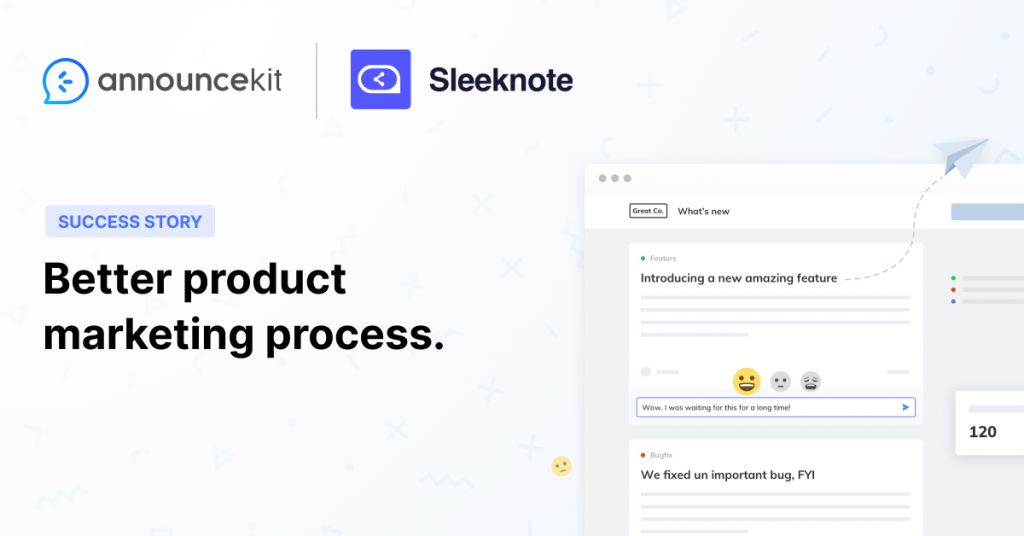 Seray Keskin, the Content Marketer atSleeknote, is one of the most special people that we met this year. She is a very good content marketer, so her thoughts were very important for us.

Sleeknote manages a great product marketing process with AnnounceKit's eye-catching widgets and feeds. Eventually, AnnounceKit becomes a big part of their product marketing process.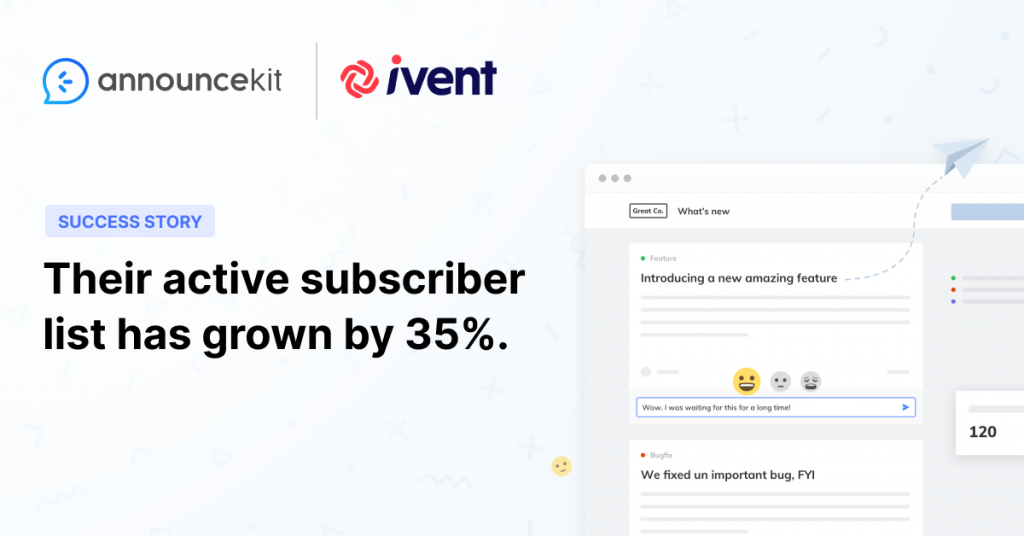 The 2020 pandemic has surged an interest in virtual events, which meant more customers with less time to learn and adapt. So, growing businesses had to adapt to keep closer contact with their customers.

Seeing some improvements in metrics are also very priceless for us, especially in this pandemic world. Nikita Ovcinnikovs, the Product Manager of iVent stated that their active subscriber list has grown by 35% with AnnounceKit in 2021.
Articles
Reaching people with an intention to teach something, touching their life with great information is also at the very core of our business.

On the blog side, as a result, it has also been a great year for us. We've published over 60 articles and shared more than 50 informative pieces.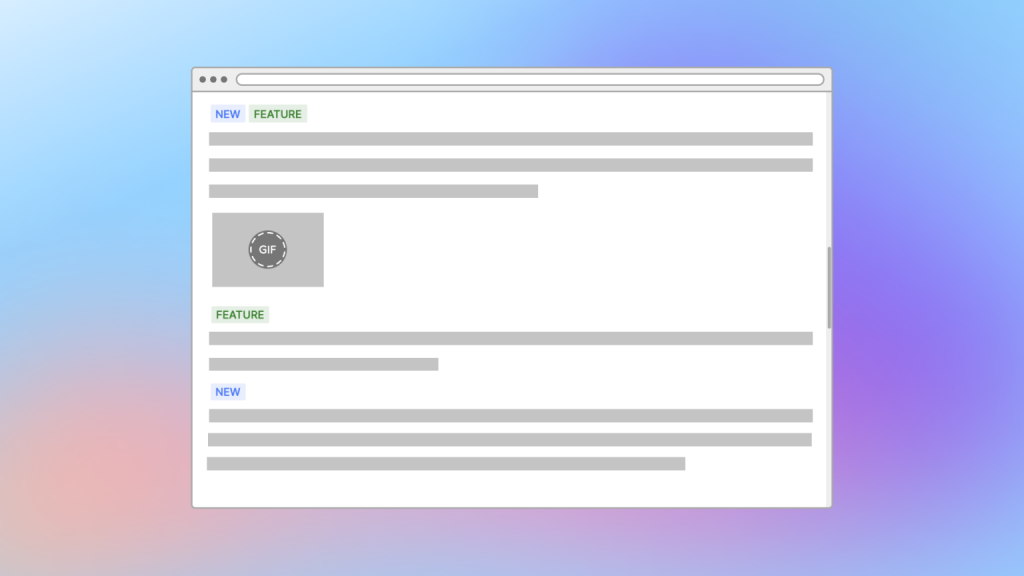 Well, obviously we know that a good software product means a good set of features. Companies keep developing new features but, developing fantastic new features for your product is just not enough. We tried to help you with your announcement process in this article.
Why Are Your Release Notes Not Being Read? Fight Against 5 Release Notes Worst Practices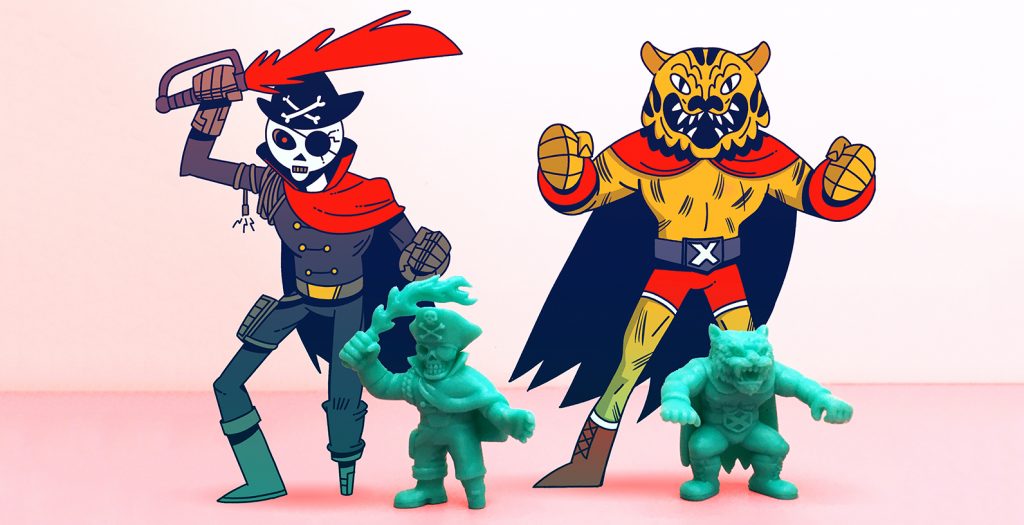 Everyone, including us, keeps talking about release notes best practices… What about the worst ones? What about the release notes that people get bored while reading -that people don't even bother to read? We invited you to the area to fight against these worst practices with this article.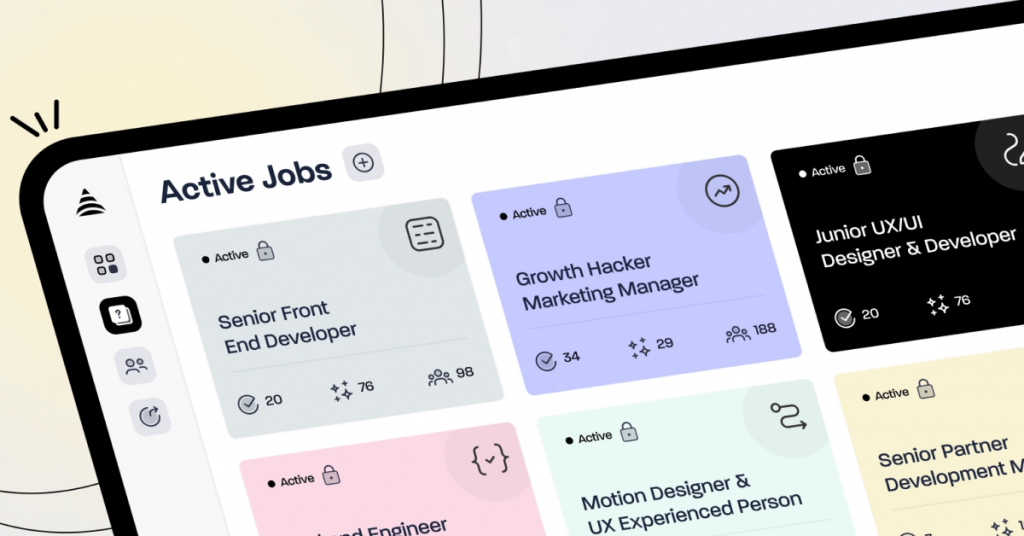 We are all SaaS businesses with different intentions and missions. What is our common point? Knowing how to sell it. Our content team tried to draw a line for you in this content.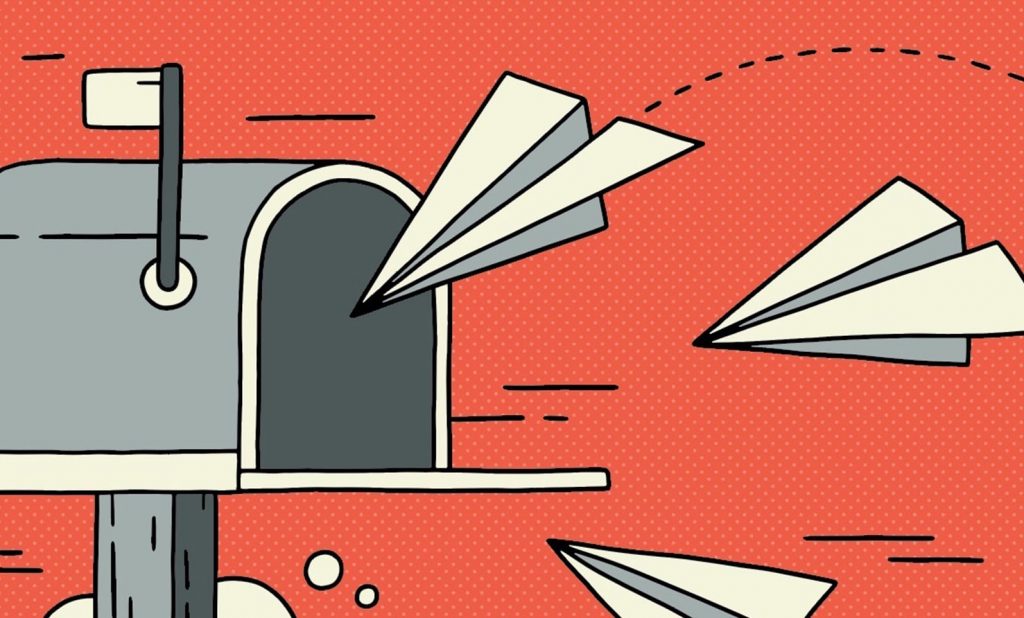 An email digest is an announcement package you deliver to your subscribers on a regular basis. Who doesn't like unwrapping? This year, we also launch our email digest feature; no there is no escape from telling what is this feature and how you can benefit from it.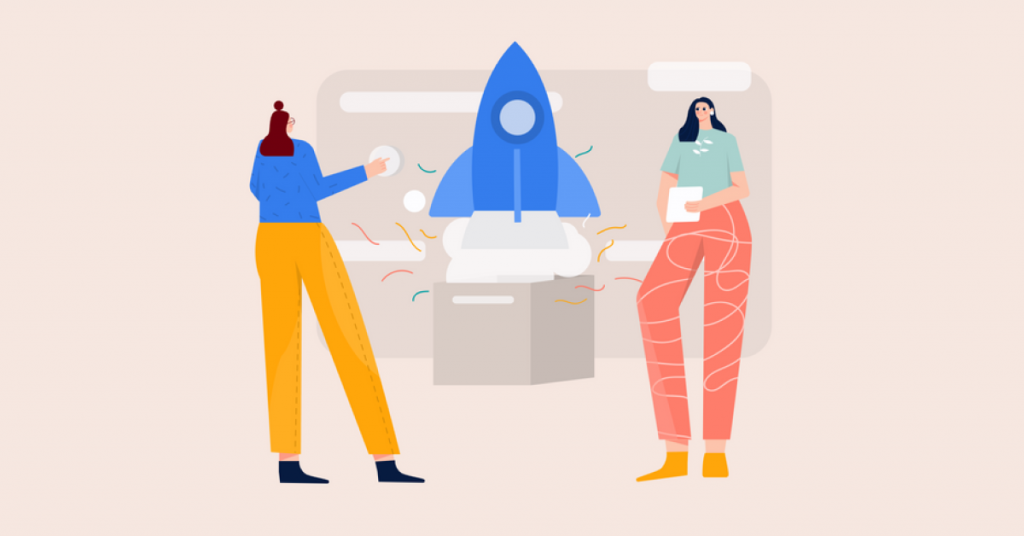 Internal communication is as important as external communication. Talk to your team in the most efficient way about product updates. How? The answer is inside.
Our Customers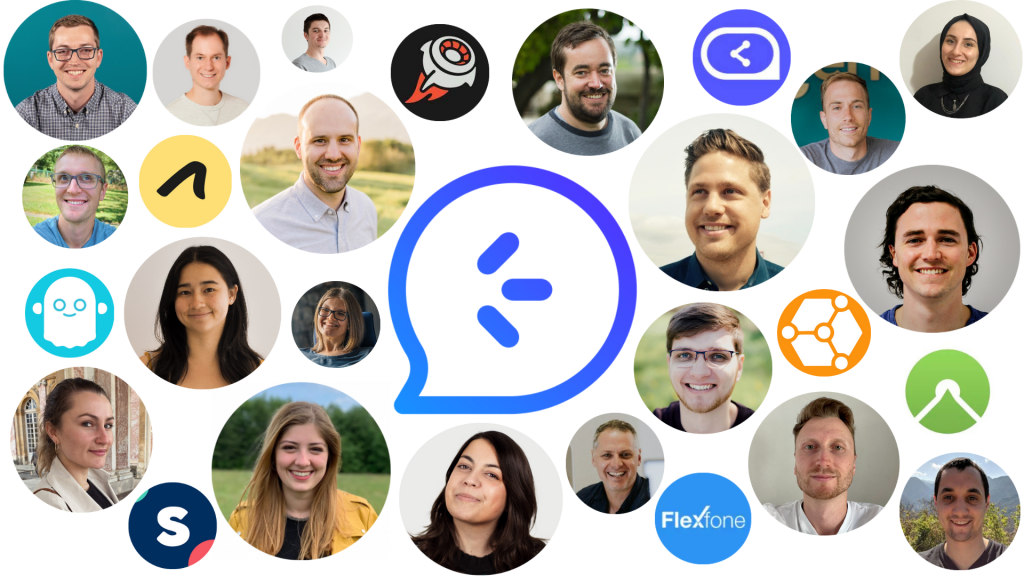 We were also very lucky on the customer side. Many successful companies joined our family to announce product updates to their customers or maintained keeping a changelog with AnnounceKit in 2021. We at total now a family of 1100 customers in 51 countries.

We are also very pleased to reach 40 reviews on G2, and hear the good thoughts of our loyal customers.
"Our audience had no centralized place to check for updates and new content before using AnnounceKit."

Zach Reinhardt, the Founder and Lead Instructor at CG Boost
"AnnounceKit makes it easy for our product team to jump in, add release notes and get the updates out to customers quickly and efficiently."

Alan Finlay, Co-founder at Boomtown
"AnnounceKit has become a big part of our product marketing process."

Seray Keskin, Content and Product Marketer at Sleeknote
"Since implementing AnnounceKit, our avarage NPS score had gone from 19 to 36."

Jason Zippro, Head of Product at Grow
"We have a reliable and really good-looking way to inform our users whenever we update or improve something with AnnounceKit."

Ady Harold, Head of Customer Success at Solverboard
Our Team

We are a small team with big dreams. In 2021, we met some other ambitious people with the same mission and expanded our team with new team members. Now were are a 7 member team, working with joy to improve AnnounceKit and help you better with our solutions.

More people mean more different opinions. From the tiniest detail to huge decisions, we, as a bigger team, always discuss what is best for us, what is best for the product, and most importantly,what is best for you.
Wrap Up
We have enjoyed so much of our journey this year, and are proud to see enjoying users as well. Thanks, everyone for making this journey great.

Our only competitor is the previous version of ours. We will continue competing with our previous self andreach the best version of AnnounceKit. See you on new adventures in 2022 👋