You are everything for your business. You need to consider every detail for your product, but the customer is generally seen as the business's second and unseen side.

You do not have specific control on that side. Everything depends on your communication strategies. How will you talk to them? Where will you speak to them? Which way is the best approach to reach them?

You should speak to them in their language, style, or even their habits of dealing with the businesses. Every customer is unique, and they may have their own kind of standards, requirements, or preferences for the business you offer.
Therefore, let's image you as an explorer!
You travel to find new customers city to city, country to country. However, to phone people, you need to know the city's code. Every city and country has its own code to talk with them. Okay, but if you lived in the fifties or sixties, you would need to know codes to call people.
You need to know the codes and call the customers to reach them directly. Telefon codes evolved to internet connections, online accesses, and intercommunication to seize the direct customers in our age. You are the explorer of customers.

So, the marketing tools are your codes and ways of communication with them in our age. Knowing the correct code will enable you to connect with the right customers. To empower your business and reach your business goals, you should ponder what will be your marketing tools.
Let's look at some examples!
What is marketing tools?
Marketing tools are the technique you use to reach your customers. These are the system, technology, and material you will use in every step of your product; before launching, during launching, and post-launching stages.

Your marketing tools do not only provide an introducing effort for your business, but also enriches your vision, intensify memorability in customers' mind, and give you the most straightforward, effective way to vanquish other business in the market.
1. Pressed Marketing
Pressed marketing is the printed way of reaching your customer. One of the most traditional marketing tools is pressed (print) advertising, and it is the oldest and standard marketing tool we are familiar with.
Print advertising comprises billboards, professional cards, brochures, direct mail campaigns, catalogs, sales reports, order information, etc.

A tangible marketing method encountered in real life turns into a tool for the customer to empathize and feel closer to. The product's printed marketing is in constantly overlooked places to ensure your product's presence in customers' visual memory.

To benefit from pressed marketing, you can use it to lead your digital marketing campaigns, websites, and online platforms.
2. Digital Marketing
With the covid and the digital age we live in, digital marketing is one of the crucial key tools for your business. All life adjusts and fits into the internet, and the digital may be the future of your communication with people.
You can use your website or your product on digital platforms to build brand awareness. By gaining brand awareness, you will get more connections.

The more you bring customers, the more you need feedback to maintain your quality and sustainability. So, you may use your UX to create new features and improve your work. You can instruct and notify potential customers, promote your products or services, interact with customers, develop leads and make sales.

With digital marketing, every image or written content you share has an excellent potential to optimize your product.
Power Digital Marketing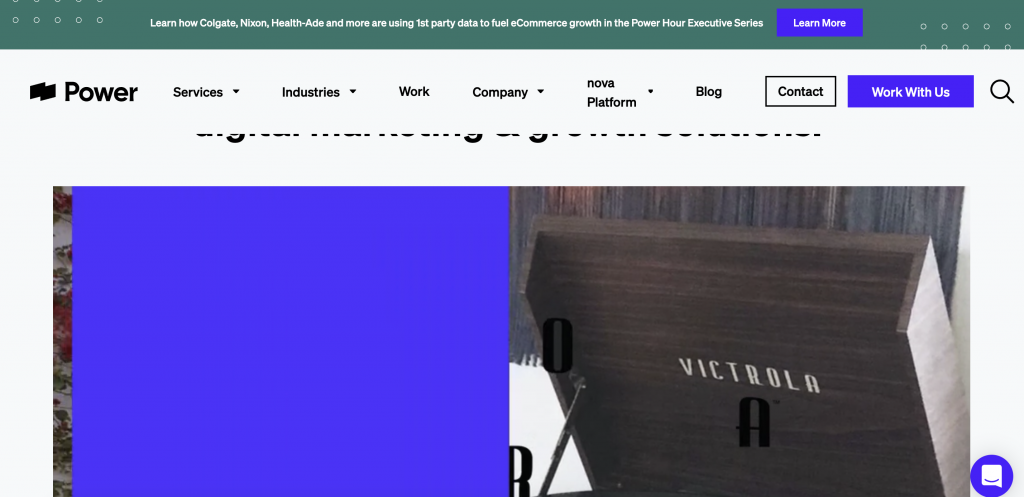 Power strike out your entire digital marketing to-do list, breakthrough your growth plateau, and see profound ROI with a single team of digital marketing specialists.
3. Search Engine Optimization (SEO)
The other marketing tool you can benefit from is Search Engine Optimization which is generally called SEO. SEO enables you to focus on your website and digital data, which will help you to indicate and increase your brand's awareness. Thanks to the significant engine results, the most appearing sites will appear at the search page's first rank.
The higher your website ranks in the search engine result pages, the more your website exposes on the first page. Not only with other brands, you need to attract the customer's attention most effectively and straightforwardly, but you are also racing against time.

Customers usually think that the first sites are the most preferred websites and click on them for both quick access and reliability, so SEO is a vital marketing tool for your business from different perspectives.
Semrush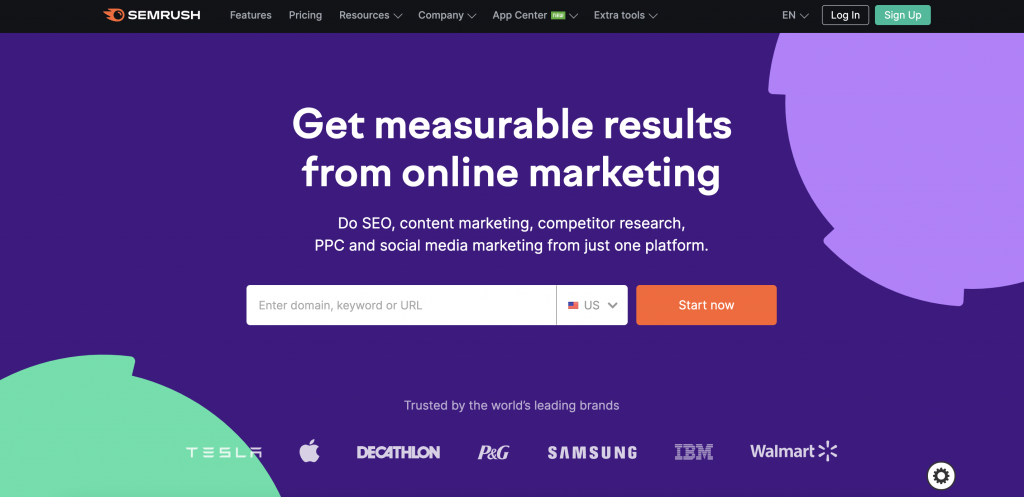 Semrush is an SEO service that helps you with online marketing and rankings.
4. Social Media Marketing
Social Media is one of the essential marketing tools for every type of business. It is the most effective, comprehensive, and exciting marketing tool that can be accessed from all ages, from all nationalities, from anyone to anywhere.
People have made the internet a tool for using social media. They started to be happy not because they had the internet but because they accessed social media.

Worldwide 4.48 billion people are using social media. Getting awareness in social media will boost your product, be accessible, and get you the most required brand quickly.

Using social media effectively gives you different opportunities to connect with your customer. You can post short, long, and reels, draw lots, make live broadcasts, etc. or even you can make your product announcements via social media. There are so many options to get attention and be insight by using Social Media Marketing.
MailChimp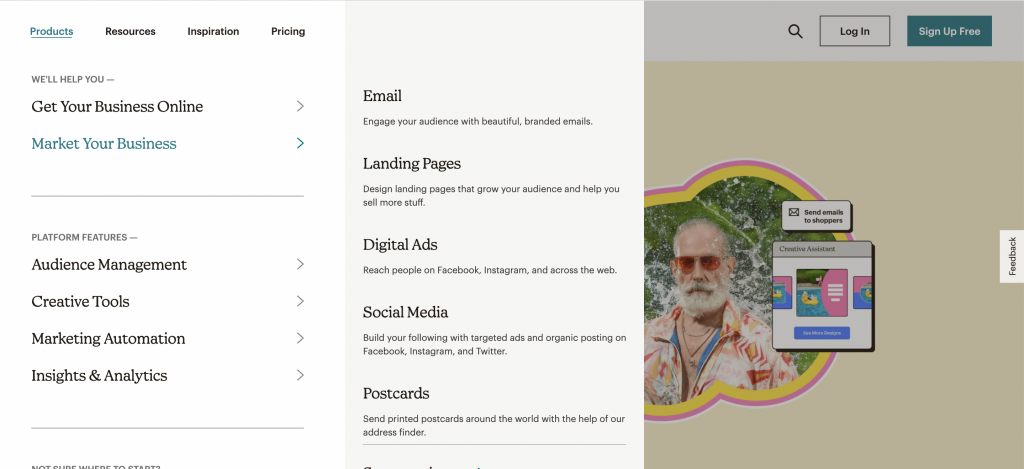 MailChimp provides you with several marketing tools along with social media marketing. It manages your social channels all in one place, from organic posts to targeted ads.
5. UX Gathering
This tool can be used more effectively after post-launching than other tools. After introducing the product and delivering it to the customers, collecting information from the customers by considering the user experience is an important marketing tool by increasing the brand's character, excellence, authenticity, and sustainability.
By doing data analysis, you can provide an insight into the brand and focus on the points that need to be developed within yourself.

You can make faster and solution-oriented progress and send informative and motivating e-mails, calls, and small gifts to make the customer satisfied with your return and communication.

You can work with a freelance UX designer or marketing agency for a brilliant UX design.
Beyond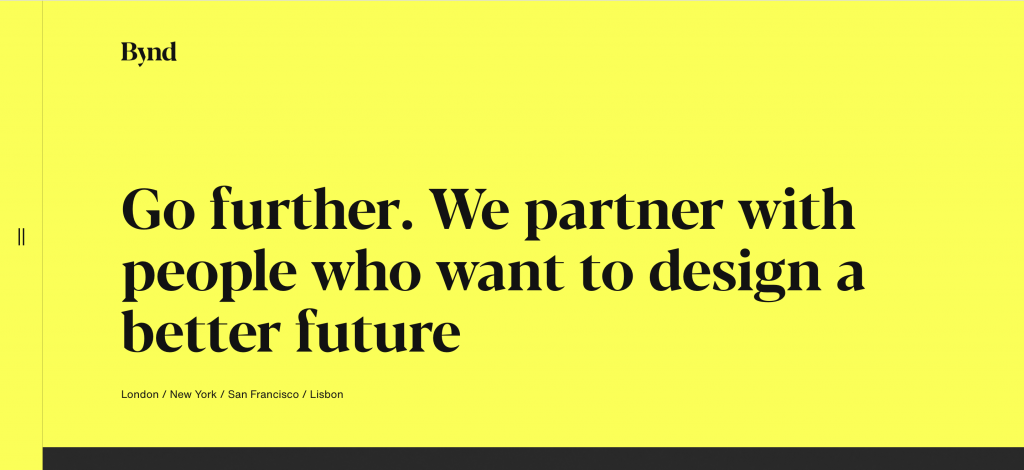 Beyond is a marketing agency that helps businesses to design a UX. As it can be seen on their own web page design, it gives a sense of a better future.
Conclusion
Marketing tools are essential techniques that will empower, increase and provide your brand a long-term gain. Knowing how to communicate with the customer is one of the essential steps to make the product fancied, wanted, and secure. So choosing a reliable marketing tool means a good deal.
Cover image credit to https://dribbble.com/kristynbraden